Table of Contents:
I know that I've rambled on for quite a bit here and I just hope that most of you have enjoyed the ride. This unit from XSPC really impressed us here at Motherboards.Org. It is definitely more complicated to install than your closed loop units, but it's my opinion that it more than makes up for it in performance. In terms of performance you really can't beat custom water cooling. This isn't the most powerful unit that you can purchase, but for the money it really doesn't have any competition. If you have no intention of adding your graphics card to it I seriously suggest that you look at their RS240 kit. That kit will be much easier to install because it only has a 240mm radiator, and it therefore will also be compatible with more cases.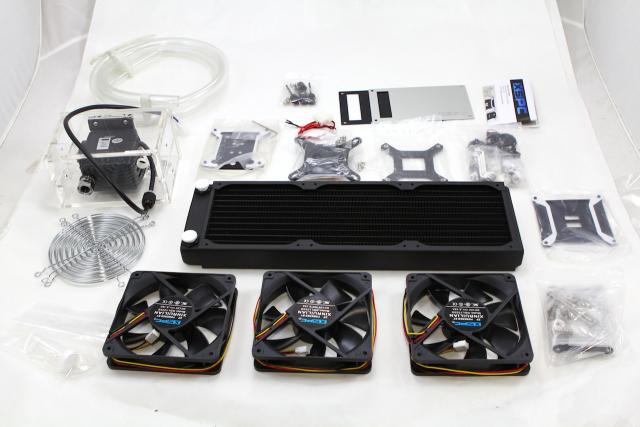 My suggestion is that you take your time putting this together and read the instructions thoroughly before attempting to install it. After all, this is a custom water cooling kit and therefore will require some forethought to properly install it. The last thing you want is to find that your custom water cooling kit, that you just spent a good amount of money on, just killed your computer. It is also my suggestion that you leak check everything outside of your case for at least 12 hours. I didn't do this simply due to time constraints. This is to make sure that the units are in proper working condition, and don't have any manufacturer defects that could cause leaking. I hope that this review has been helpful, and don't forget to check back for the review on the GPU water block from Danger Den. If you would like to check out previous reviews that I did on CPU coolers, check out the reviews that I wrote on Swiftech's Polaris and Thermaltake's FrioOCK.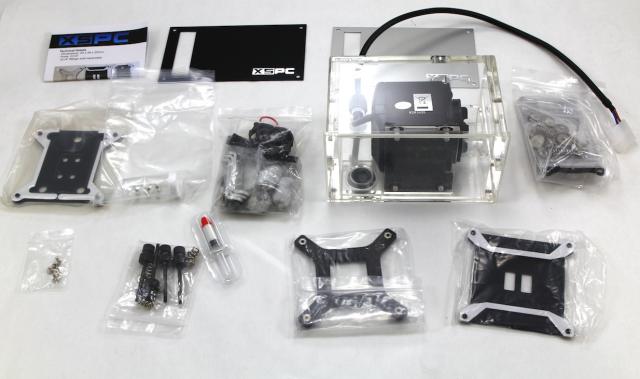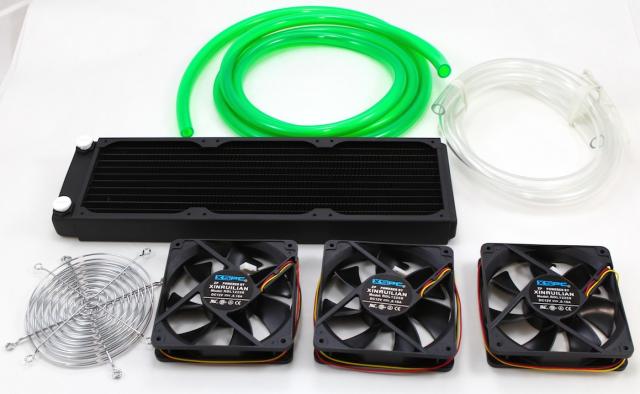 XSPC is a company that is based out of the UK and has been making water cooling units for a few years now. There isn't a lot of information about them on their website, but I know from my own experience that they've been around for at least 3 years or so. This review will be looking at their Rasa 750 RS360 water cooling kit. This unit comes courtesy of Mark over at FrozenCpu.com.
Pages