Assembled Dimensions: 47.5" x 18.5" x 16.8"
Assembly: USA
Base Dimensions: 26.07" x 18.5" x 5.04"
Production Material: ABS, Steel, Aluminum
Weight: 23 lbs.
Everything came in the box well laid out and it was easy to locate the various parts needed to get this XFX Triple monitor stand built and fully functioning. The manual unlike some I have seen recently was very straightforward and simple to follow and installation time was about 15 minutes on assembly of the stand and another 20 to get the monitors mounted and lined up evenly.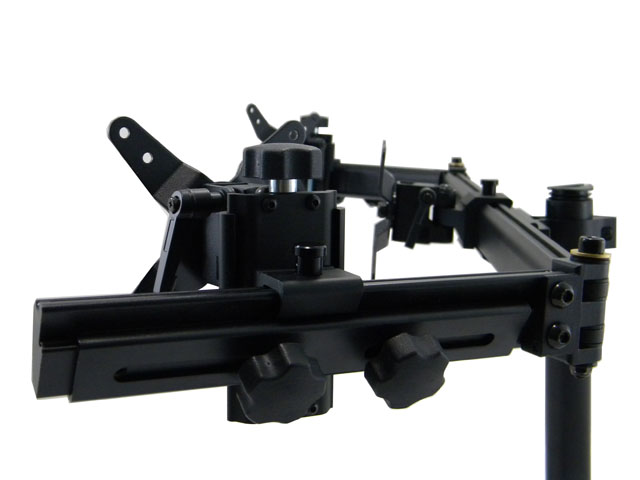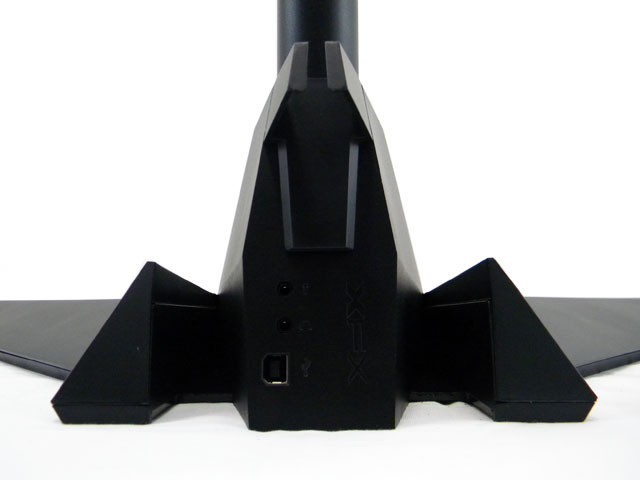 Getting the monitors balance can be a bit tricky, but it mainly just takes a little time making sure the center monitor is exactly where you want it, and then lining up the two side monitors. Make sure to connect the middle monitor first and then adjust the height to your preference before connecting and mounting the side monitors, as the weight of all three monitors is hard to adjust height wise when all of them are mounted simultaneously.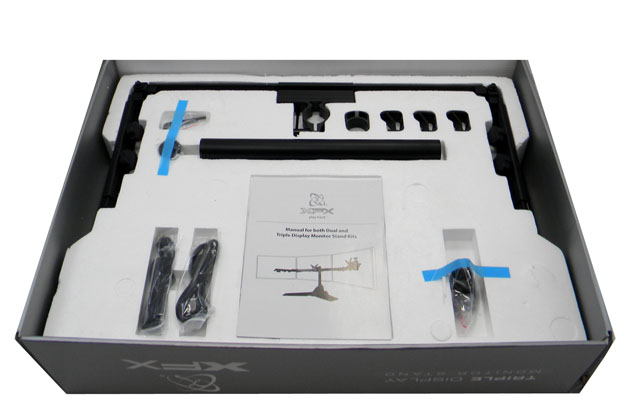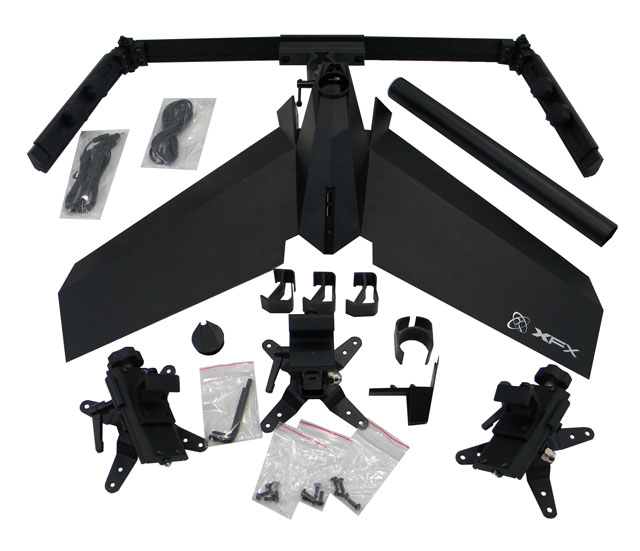 You may want to spray a little WD40 on the inside of the main stem to make it easier to screw down completely as it does get tight and hard to screw in at the bottom without it. Beyond that, this was one of the most stress free installs I have done yet, no technical expertise is really needed as long as you can read and follow directions and you will find yourself up and going in no time.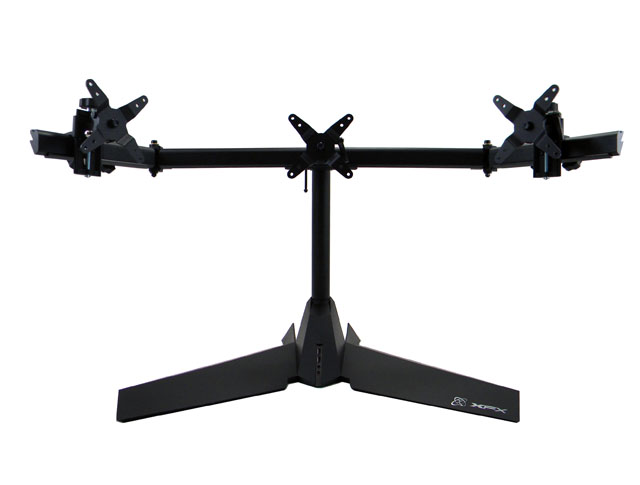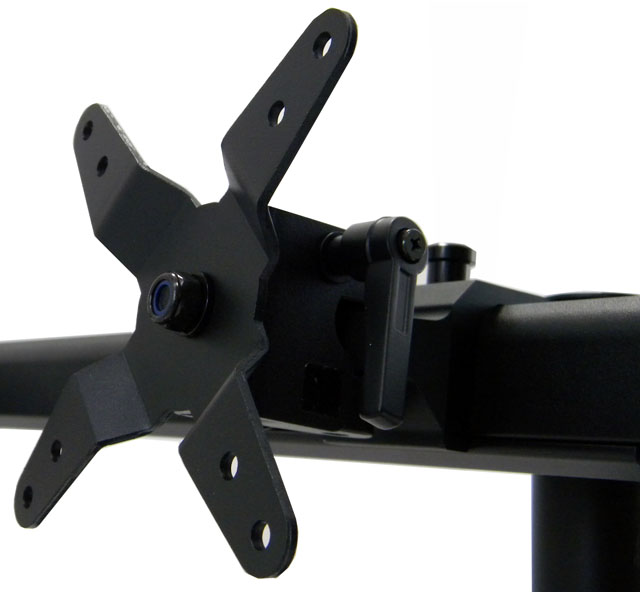 The stand can utilize monitors up to 24'' in size and the 3 21.5 inch monitors from Asus I used worked excellent, there is one thing of note here though: All monitors must be 100% fully V.E.S.A compatible to be installed onto the brackets properly, otherwise they will not mount correctly and look silly.  Once all the monitors are mounted an adjusted its time to get immersed in the gaming aspect of this project, and that is precisely what I am planning on doing, starting off by playing GRID one of my favorites right off the bat. Another really cool thing are the dual USB 2.0 fornt-side connections that I will hook up my mouse and keyboard to, I could hook up headphones and a mic as well, but I am just using the speakers in the monitors.
Whether you are a gamer or just an enthusiast who likes to have a lot of working space having a monitor stand that supports three monitors at a time is cool enough in itself, but when you get ergonomics and aesthetics combined with the ability to use 24'' monitors at a sub $400.00 price range, you get a solid winner for any user.
Pages