Table of Contents: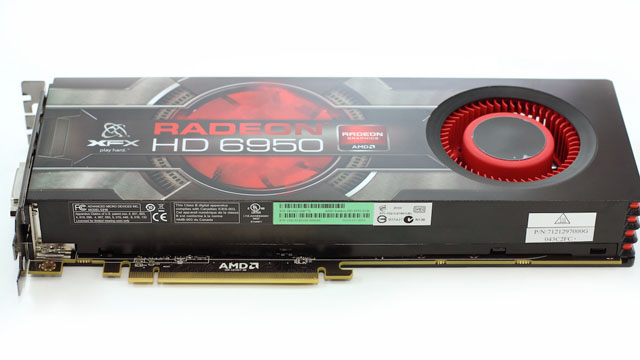 The XFX HD 6950 is 10.5 inches long, the same length as the previous reference cards and in fact they are the same as the HD 6970. The front cooler casing on the card has the XFX logo, the name of the card and the AMD Radeon graphics logo. AMD has switched to a 5th generation Vapor Chamber for their HD 6950 cards and XFX follows the design to the tee. There is a 47-fin fan on the far right of the front. XFX has clocked the HD 6950 at the reference clock speed of 800MHz for the core and 1250MHz for the memory.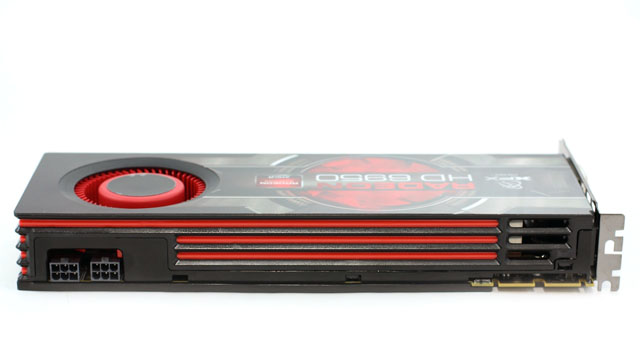 This is a two-slot video card meaning that you will need the PCI Express x16 slot and an adjacent slot to install it in a system. The cooler casing is similar to the HD 6870 in that it's solid with red stripes in between. The top of the card has two 6-pin power connectors, in-line with the 150W maximum the card draws. There are two Crossfire bridges, meaning this card can be used with other HD 6950s to improve performance. There is also a dual-BIOS switch allowing for switching video card BIOS, one for overclocking, one for regular use.The back of the card has the back plate for the cooler casing and the mounting bracket for the GPU. It's interesting to see the design of the cooler, as it is pretty close to what the 6870 designs was. The connectivity on the card is two mini-DisplayPorts, a HDMI 1.4a connector and two DVI-I connectors. You can use up to six monitors if you use DisplayPorts and daisy-chain them as the card uses DP 1.2a which doubles the bandwidth from 1.0.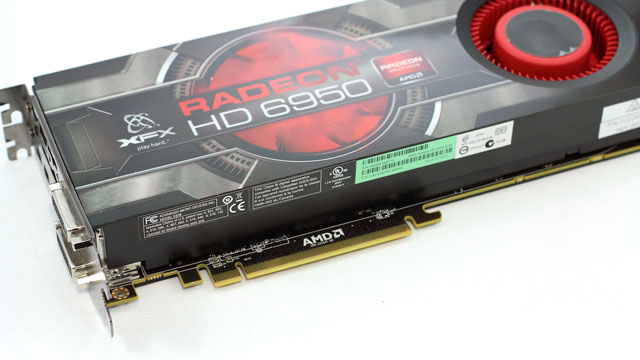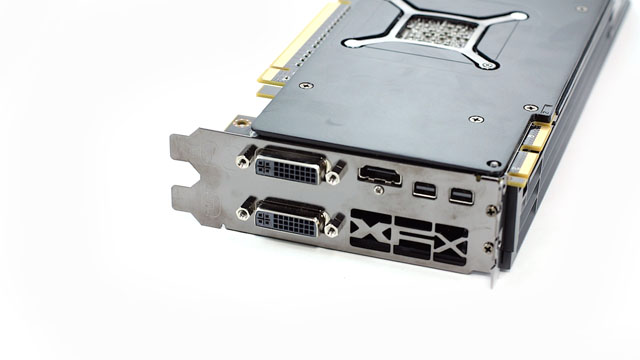 XFX lets loose their all new HD RADEON 6950 a card that is in a class by itself, check out this awesome new video card.
Pages