Table of Contents:
XFX RADEON HD 6950 Video Card
Quick Install Guide
Driver CD/Manual
CrossfireX bridge connector
Do Not Disturb I'm gaming door hanger
XFX tends to release their new cards inside a black and gray box and the HD 6950 is no exception. The XFX logo is on the left center of the front cover followed by the name of the card: RADEON HD 6950. Below the name are the main features including Graphics card, PCI Express 2.1 bus and 2GB of GDDR5 memory.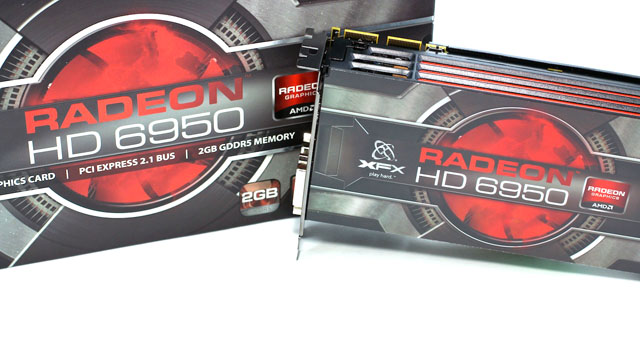 The back of the box has the artwork and feature set of the card. Opening the box we find that XFX has included an interior box. The drivers and are located inside a box. XFX decided to keep the bundle Spartan and the card only comes with manuals, driver install guide, and a CrossfireX bridge. Most people buying this card would have power adapters if they need them and they are not necessary for most enthusiasts.
XFX offers 5-star support for the new video cards they sell. 5-Star support in this instance means a Double Lifetime Warranty, which allows the transfer of warranty for a purchaser of this card to be transfer. Most cards will offer a Warranty that covers the original owner. XFX also offers near forums that are only visited by XFX members and drivers that are the fastest for the card in question.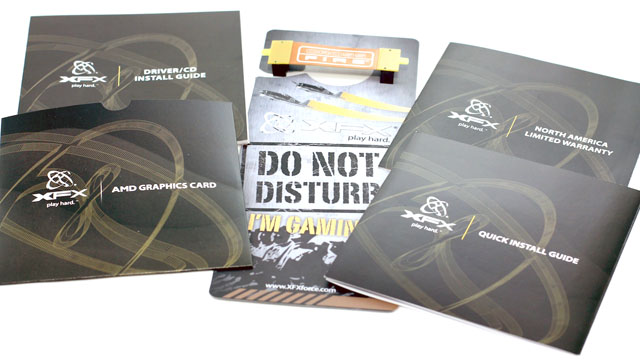 XFX lets loose their all new HD RADEON 6950 a card that is in a class by itself, check out this awesome new video card.
Pages