Table of Contents:
XFX uses a slightly modified reference design for their HD 6850 card. The card has a full-length heatsink with heatpipes. This card is approximately 1.5 inches shorter than a HD 5870 card meaning it is short. The PCB is a custom XFX design that is not the same as the AMD reference design. For one thing, the card has a custom shroud/fan combination.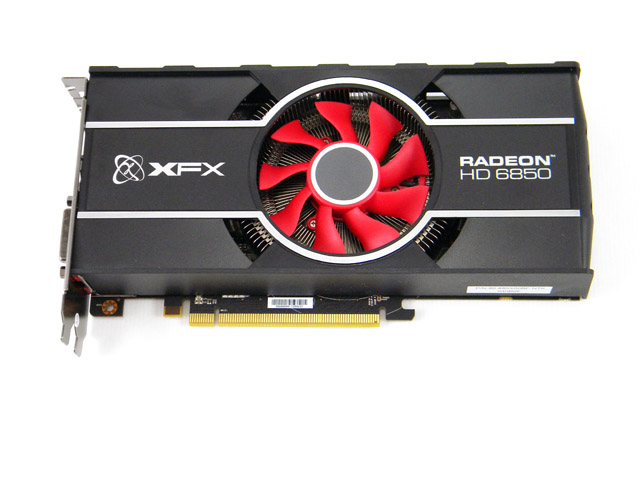 The front of the heatsink enclosure has the XFX logo with the fan in the center of the heatsink. The right side of the cooler has the RADEON HD 6850 logo on it. The fan itself is a large 9-fin fan over a circular heatsink. There are holes around the fan, on the top of the card and on the rear of the PCB. The back of the card has a single 6-pin power connector.  The card has a maximum power draw of 151W on load and 19W on idle.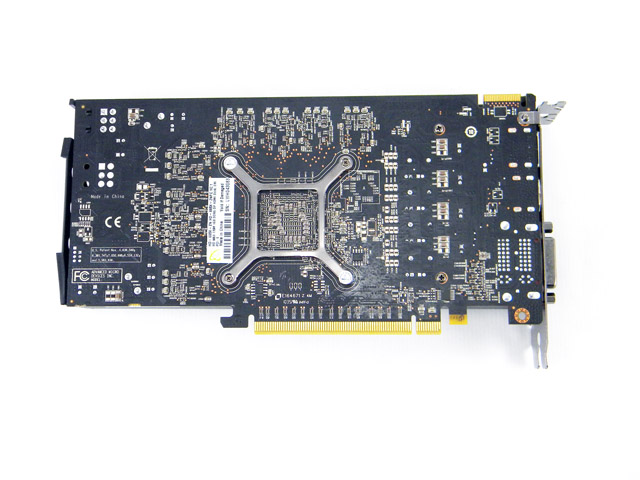 The back of the PCB has the mounting bracket for the graphics chip. A copy of the Part Number and Serial number sticker is also located in this position. This XFX card has 1024MB of GDDR5 memory clocked at 1GHz or 4GHz effective giving a memory bandwidth of 128GB/second.  The card itself is clocked at the standard 775MHz reference clock speed of the HD 6850.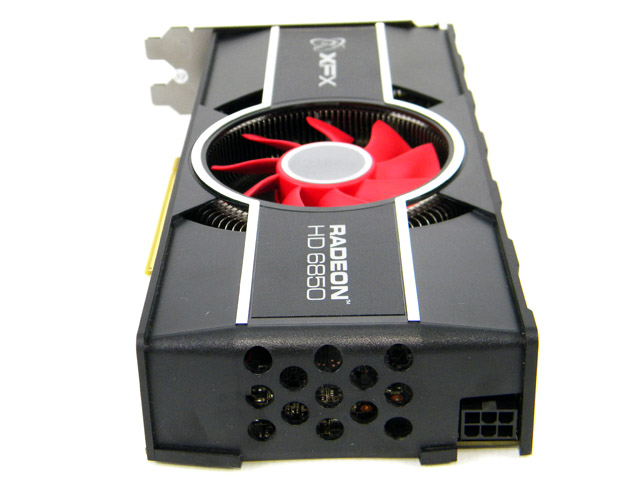 The top of the card has a Crossfire bridge to allow the card to be connected to another ATI HD 6850 card to improve performance. The I/O bracket contains two Dual-Link DVI ports, a-DisplayPort and a HDMI 1.4 port. The DisplayPort is 1.2 compliant, meaning it has twice the bandwidth of earlier Display Ports and the card can connect to up to four devices at one time using Eyefinity. One thing to note is that XFX chose to use a regular DisplayPort connector instead of two mini-DPs on the reference design, meaning there is one less connector, but no need for an adapter for a DisplayPort monitor that would be required on a mini-DP connection. There are configurations of AMD HD 6 Series cards that can use up to six Displays but this isn't one of them.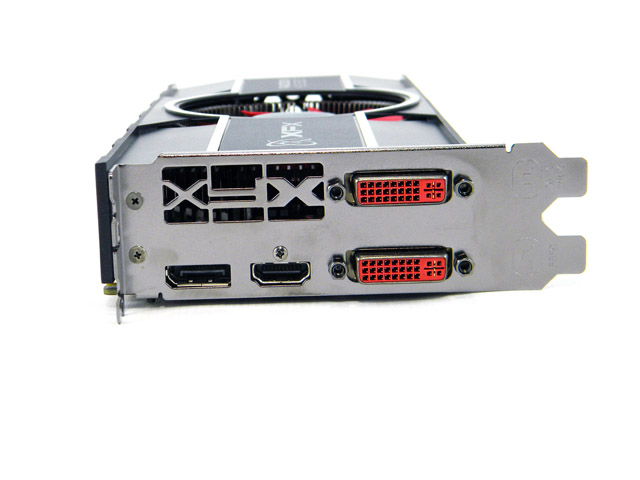 AMD Makes a solid entry into the mid level video card market as the new XFX HD RADEON 6850 hits the shelf!
Pages