Table of Contents:
Opening the case we find that In Win has gone for a utilitarian look inside. There's a 120mm fan on the back of the case by the Rear I/O. The PSU area is long capable of handling long PSUs like some of the SLI certified PSUs on the market. The motherboard tray itself has a series of holes to mount the motherboard standoffs and mounting screws.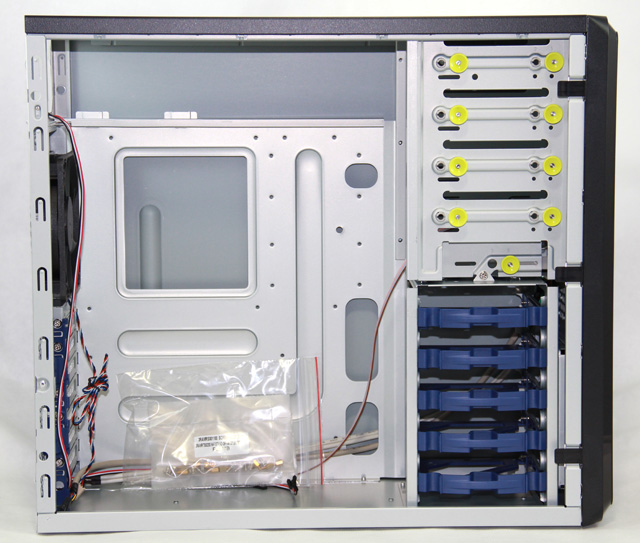 There is a large hole where the CPU area is on the motherboard. This is designed to allow removal of the CPU cooler without removing the motherboard tray. One consequence of the size of the hole is the ability of this case to take motherboards with weird CPU positions and still allow removal of the CPU cooler. There are three holes for cable management here also.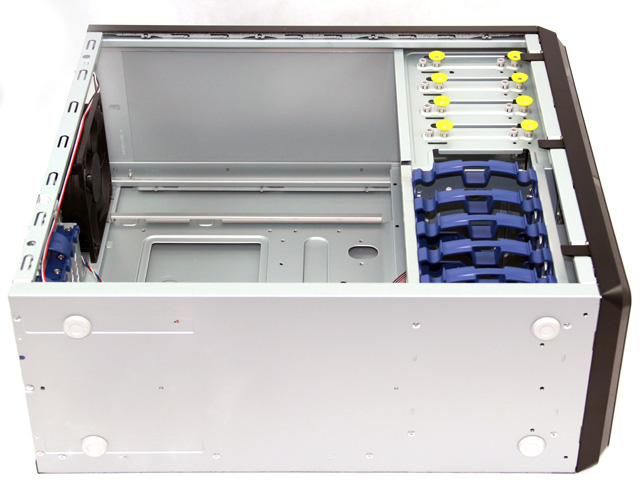 The 5.25" drives are installed via a tool-less mechanism by removing the front cover of the case, pulling the "odd Secure Clips" push the optical drive into place and pressing the ODD Secure clips in locking the drive into place. A similar procedure is done with the 3.5" FDD.  Pull the FDD Secure clips, push the FDD Lock to the left insert the FDD and press the down the clips. To install the 3.5" HDDs, simply remove the HDD bracket, screw the HDD into the Bracket and insert the HDD bracket back into the case.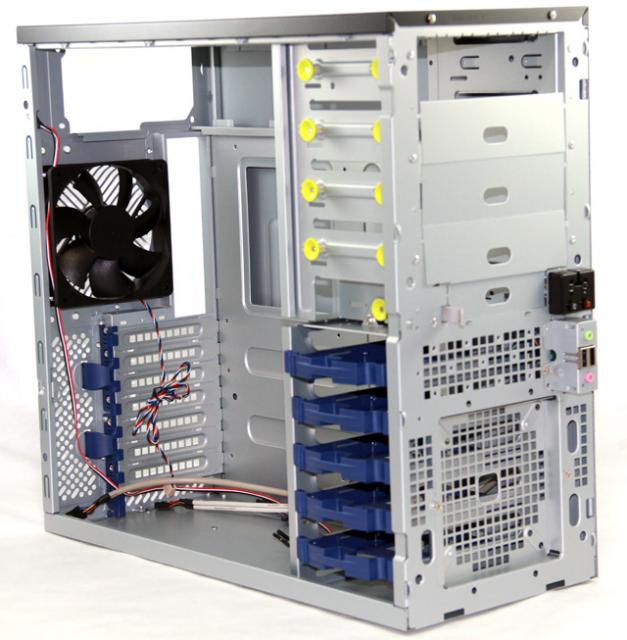 The case has an optional Front 120mm fan position. After pulling off the front panel of the case, unscrew the fan holder, put the fan on the fan holder and screw it into place tightly, put the fan holder into the server case and screw it in tightly and connect the power cord to the motherboard. Once you install your motherboard, your PSU, your drives and other peripherals, connect the power and data cables and you are done. Easy, tool-less and pain-free Installation is what we find here.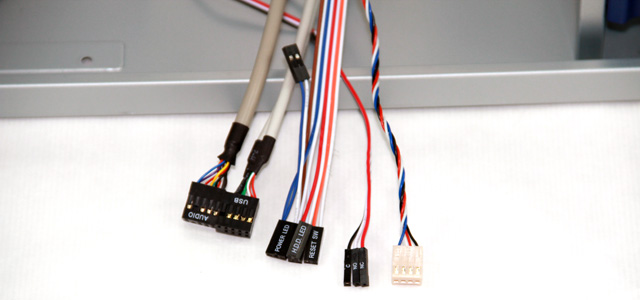 In Win has a very interesting case in the PE-689 Pedestal Server case, It is available for around $53 online, making it an easy recommendation for an inexpensive case.
Pages