Table of Contents:
The IW-PE689 case is a mid-tower ATX case. In Win offers this case in an all-black exterior. The front of the case has four 5.25" external drive bays and a single 3.5" drive bay.  Most people won't need more than two external 5.25" drive bays as they are generally used for optical disk drives. In Win has put the FP I/O on the middle of the front of the case.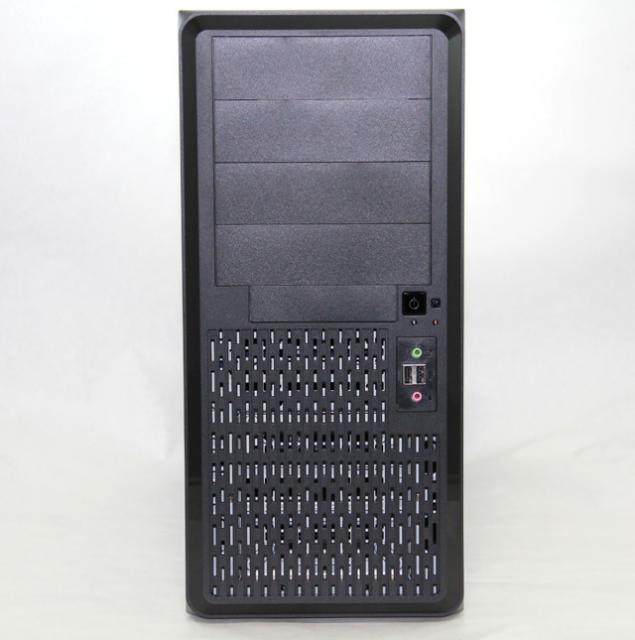 The FP I/O on the case consists of two USB 2.0 ports, a Headphone jack and a Microphone jack.  Above that are the Power and Reset buttons and LEDs. In Win sells a HDD cage kit called the SWK-23A-T2 that allows up to three 3.5" HDDs to be installed inside two 5.25" drive bays, allowing up to eleven 3.5" drives to be installed inside this case.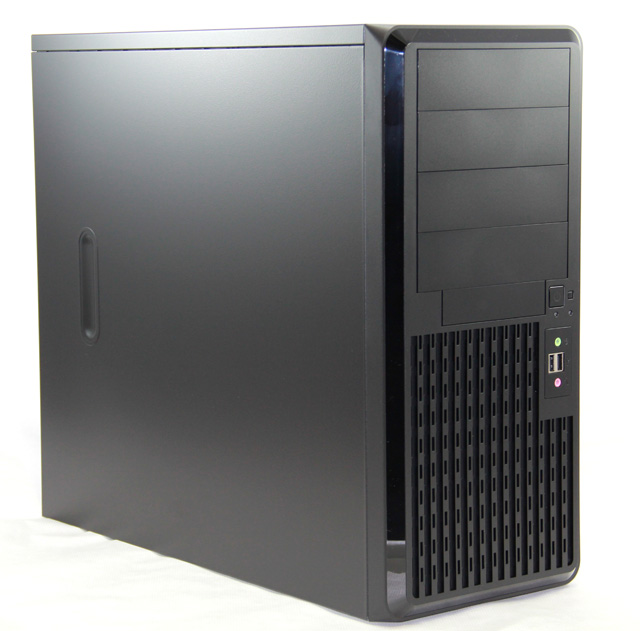 The sides and top of the case are solid black colored, with no windows to see the interior of the case. The case sides are held into place by four thumb screws making access very easy to the inside of the case just unscrew the thumbscrews using your thumb and remove the side. The rear of the case has a top mounted Power Supply with a 120mm fan above the rear I/O. There are seven PCI slot openings with a grill above that.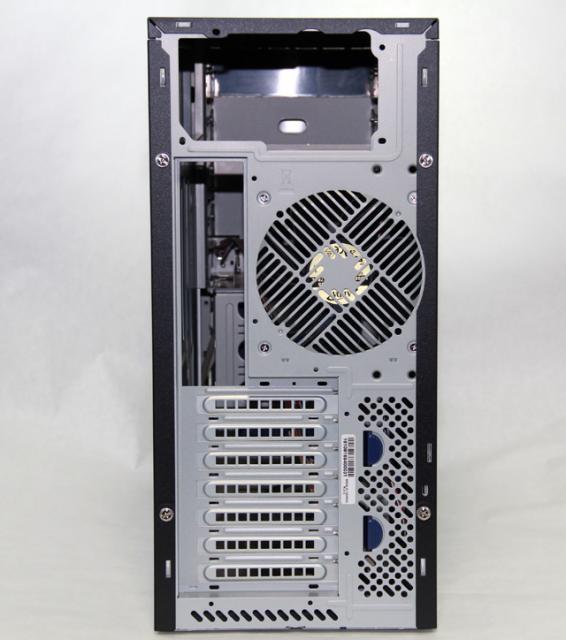 In Win has a very interesting case in the PE-689 Pedestal Server case, It is available for around $53 online, making it an easy recommendation for an inexpensive case.
Pages