I decided to compare the older 1TB WD Caviar Green drive to the 3TB model. These represent two different time periods for the Caviar Green drives. Note that I used the HighPoint RocketRAID card to test the 3TB drive due to the lack of a UEFI motherboard in-house. Performance was good with the 3TB drive outperforming the 1TB drive across the board.
Test System
•            Core i7-980X
•            24GB DDR3-1866MHz memory
•            2 128GB Kingston SSDNow V+ HDDs in RAID 0 as boot drive
•            ATI Radeon HD 4870 1GB card running Catalyst 10.9 drivers
•            WD Green Caviar 3TB HDD
•            WD 1TB Green Caviar 1TB HDD
•            Windows 7 64-bit Ultimate Edition
Tests
•            ATTO
•            PCMark Vantage HDD Test
•            Sisoft Sandra 2010 Drive test
•            CrystalDiskMark
•            HDTune
•            HDTach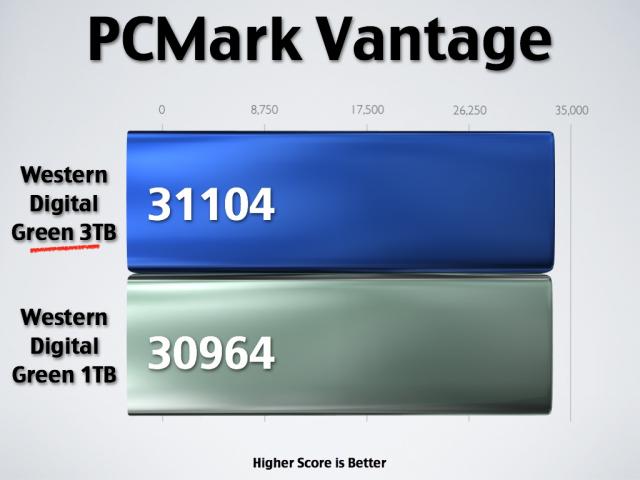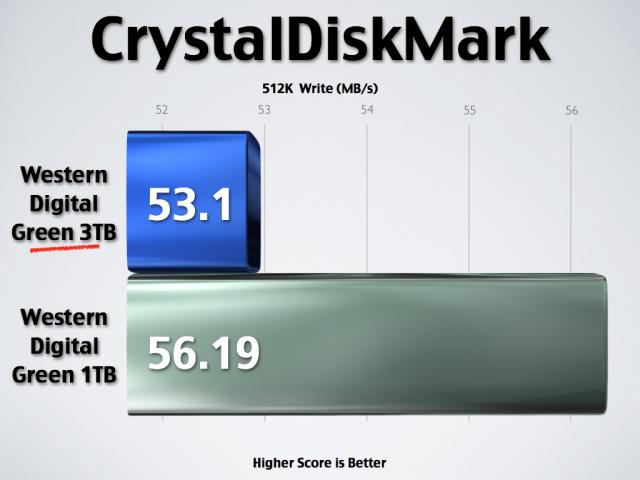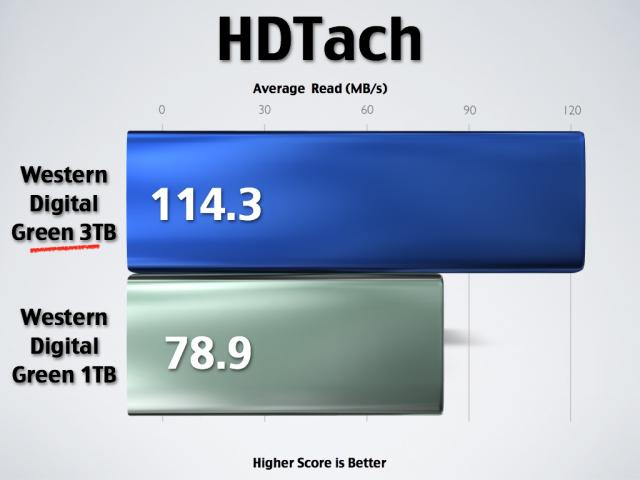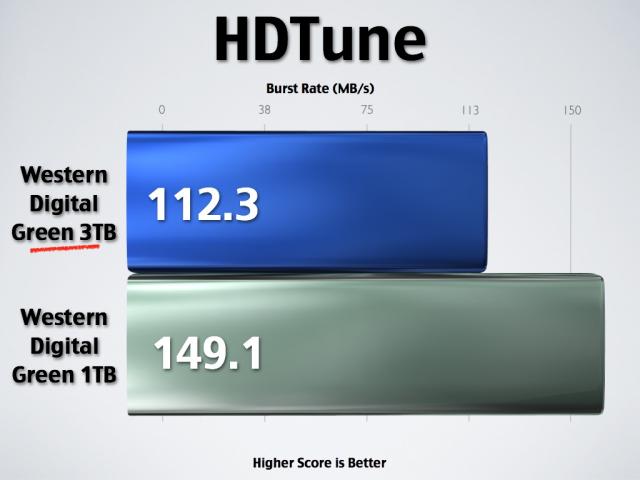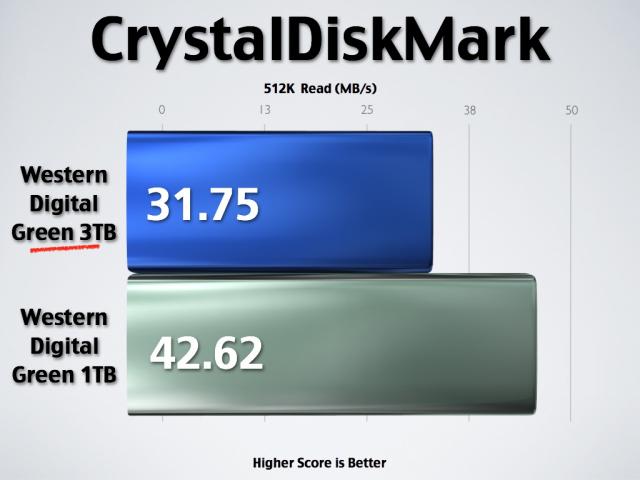 Western Digital hits the market with a 3TB 4 platter Hard Drive that not only can store huge amounts of data, its Eco-Friendly too!
Pages