Table of Contents: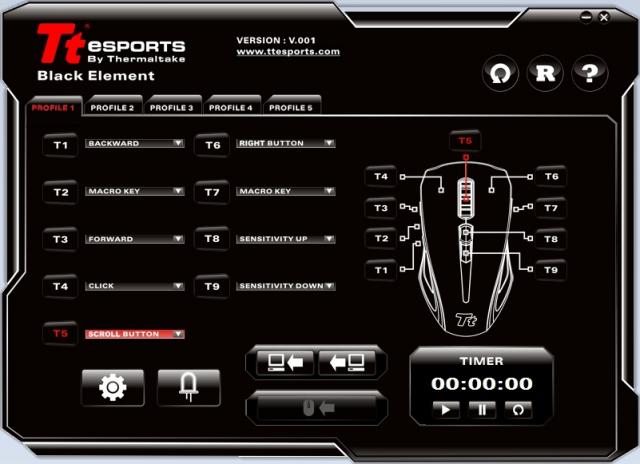 Tt eSPORTS GUI has nice red a black color scheme that matches their logo. All the macro keys are laid out and displayed on the mouse each with its own drop down menu. If you go to the bottom right and click the gear wheel, you can adjust almost every inch of your mouse. You can program different DPI settings for left/right and up/down movement, DPI levels, double-click speed, cursor speed, scroll speed, and polling rate.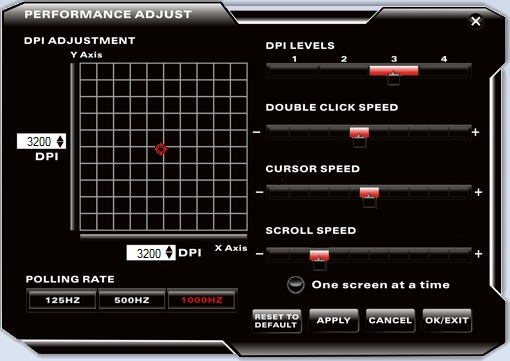 The macro key set up is simple; it records any key you press as soon as you click record. You can even add delays to key configuration wherever need be. Delays are really helpful since you can't find a MMO out there without skills that have time duration or cool downs.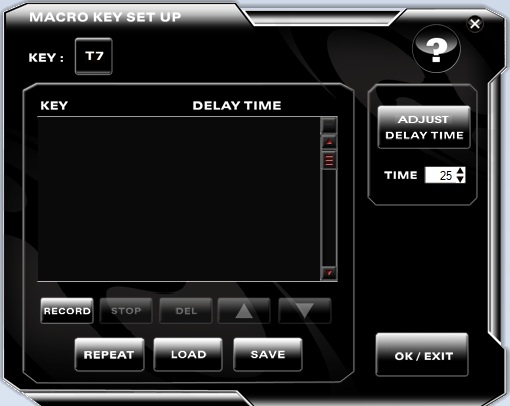 Clicking on the LED or light bulb icon lets you change the color the mouse. Colors include red, cyan, blue, green, and purple. You can also turn off certain LEDs such as the scroll wheel, light pipes/side lights, and Tt logo. Unlike other mice, the LED lighting does not make the mouse hot at all. It stays lit up and does not make my hand sweaty.
Black Element Performance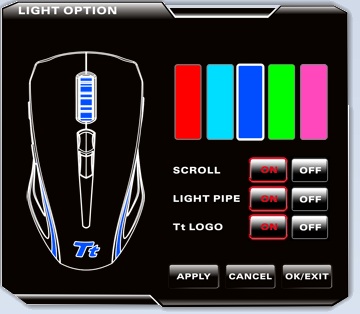 As the title reads, this mouse is made for MMO (Massively multiplayer online) games and is "Battle Ready". It is equipped with 9 programmable keys that allows for full customization.
Pages