Table of Contents:
I think NAS units are great for home offices, small businesses, and consumers that need to keep certain information safe and accessible. To the general public these units might not seem necessary however; if you are need of a NAS storage unit to store information safely and easily, this product is definitely right up your alley. Five drive bays with up to 15 TB of information is very beneficial for anyone that needs to store a lot of information. And what's also great is that the information is hot swappable. This means that if a hard drive starts to fail, the information will allocate to the other drives, and you can just swap it out for a new hard drive. This helps you keep the integrity of your information and makes sure you do not lose anything that is irreplaceable.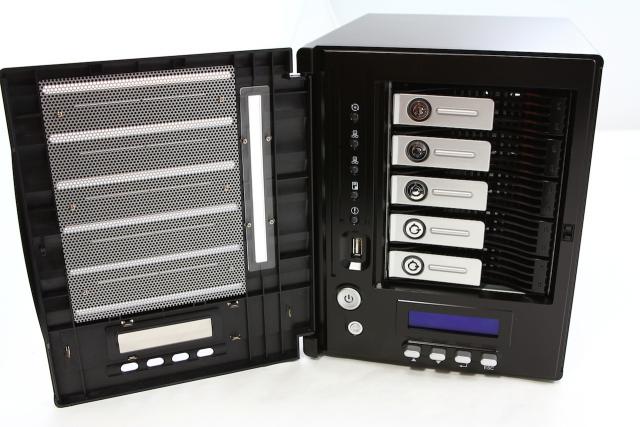 However, there were a few things that I did not like about this product as well. The placement of the power button I thought was horrible since I would either have to leave the side panel open or consistently open it in order to turn on the system. And the LED screen seemed like a downgrade from its earlier model (N4200PRO). Even with these minor flaws, the Thecus N5200XXX is a definitely still a great NAS storage unit overall. It definitely will give your reliable security and speeds. This NAS unit comes to market at around 700 dollars and is a great product for anyone that needs to store tons of information safely and quickly.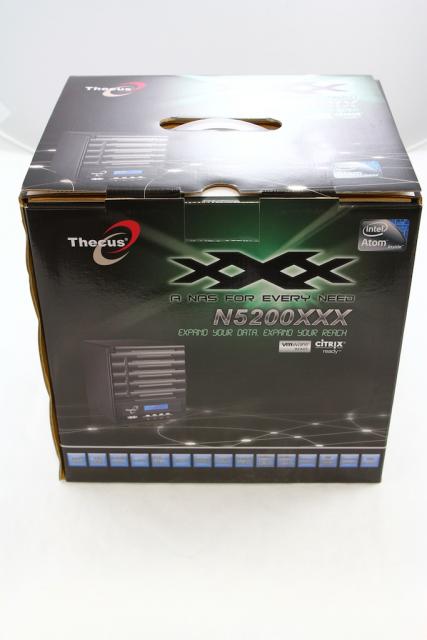 Thecus is one of the biggest companies for NAS units and they create some great products at competitive prices. This N5200XXX is one of their more recent units that comes equipped with 5 hard drive bays that can each store 3 TB hard drives.
Pages