Table of Contents:
To be honest with most of these Thecus units, I wish there was something for me to say about the aesthetics. However, their N5200XXX is basically the same as their N4200PRO but with an extra hard drive bay and different LED screen. And I still have no idea what the deal is with the XXX added with this model. There is no really new or cool feature that makes this model much better than the other great NAS units they have. The triple x design does add flare to their packaging however; I wish they would come up with a reason for it.
Package Contents
47 x Screws for both 3.5'' and 2.5'' Hard Drives
4 x Tubular Keys
1 x Ethernet Cable
1 x Power Cable
Quick Installation Guide
Warranty Card
Acronis True Image
Installation CD
Media Server Software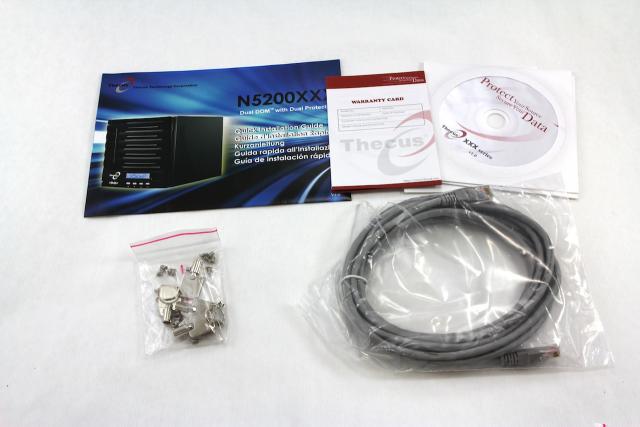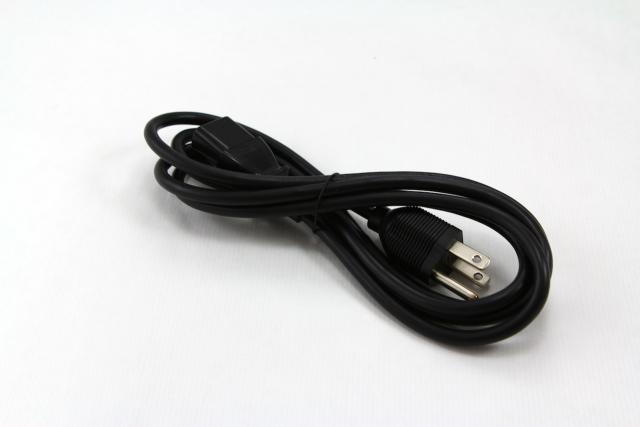 The N5200XXX has a side panel on the front that allows access to the drive bays, USB 2.0 port, LED screen, buttons, and power buttons. There is one pet peeve that I have with this side panel compared to other Thecus units I've reviewed. You have to actually open the side panel in order to turn on the unit. The power button is behind the side panel and on the front face of the device. I really like the fact that the other units such as the N2200XXX and the N4200PRO that had the power button and USB port in the front. For most of the testing of this unit, I just left the side panel open however I think this is going to be a pain for some people that buy it. It may be a bit picky of me but I think power button should always be accessible on the front the unit without having to open some compartment.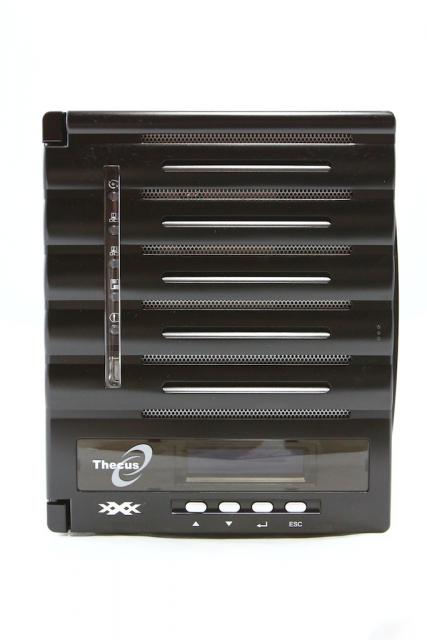 On the other hand, this 5 bay NAS unit is a really great product for any business that needs to keep their information safe. It definitely can hold enough information coming equipped with up to 15 TB of storage space. And it comes with many features that will definitely keep the integrity of your information. However, the LED screen is pretty much the same as their earlier model the N4200PRO. It's too small and you have to scroll through the buttons in order to decide what you want to do. I actually liked the N4200PRO's LED screen a little better than this model because there was more displayed on the screen. On the N5200XXX model, there is only text which bums me out since their earlier model had some nice visuals.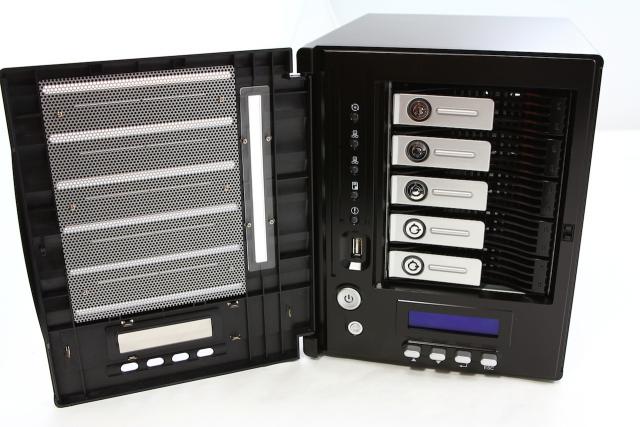 Thecus is one of the biggest companies for NAS units and they create some great products at competitive prices. This N5200XXX is one of their more recent units that comes equipped with 5 hard drive bays that can each store 3 TB hard drives.
Pages