Table of Contents:
Swiftech Polaris 120 Review - Performance
Intel Test System
Motherboard: Gigabyte P67A-UD3-B3
CPU: Intel i5 2500K
Cooler: Intel Stock / Swiftech Polaris 120
Memory: Kingston DDR3 Dual Channel 8GB Kit
Video Card: NVIDIA GTX 570
AMD Test System
Motherboard: Asus CrossHair Extreme
CPU AMD 6-Core 1090T
Cooler: AMD Stock / Swiftech Polaris 120
Memory: Kingston DDR3 8GB Kit
Video Card: NVIDIA GTX 570
As I stated above, the Swiftech Polaris 120 did perform adequately once it was installed. It kept the CPU about 16 to 20 degrees cooler than the stock Intel cooler; this is better than what I would have expected from a product in this price range. Ultimately, the Polaris 120 would be a low-cost product ideal for moderate overclocking, but you may have to crank the fan up to get better performance and the noise increase might not be worth it. I would even consider using this for more extreme overclocking.
The Polaris 120 isn't a bad looking cooler, either. Its black heatsink and fan will go with just about any build. The heatsink itself is large, but not too large.
As you may know, Swiftech specializes in water cooling systems for heavy overclocking. This might be the route you should consider as well, as it's my preference for heavy overclocking. As far as air-coolers go, Swiftech's Polaris 120 is really going to be sufficient for moderate to heavy overclocking. Just keep in mind that you may need to increase your fan speed to reach the higher overclocks.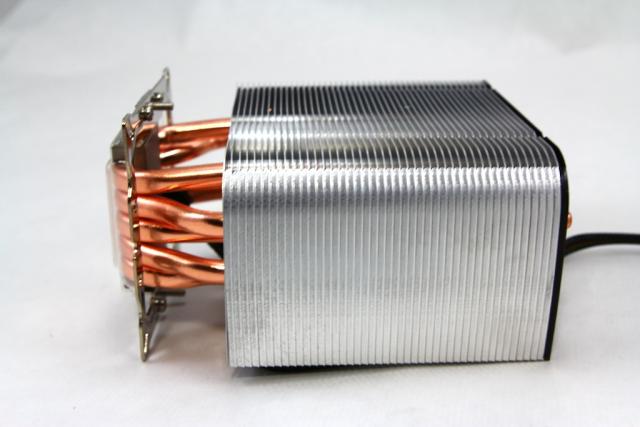 I use a closed-loop system for my overclocking, and this seems to be adequate for my needs. Of course, if you are going for extreme overclocking it's going to cost money. A cheaper solution will either produce very poor results or result in damage to your expensive hardware. Think of it in these terms. Any heat-sink needs a certain amount of surface area to dissipate the heat. The way water-cooling systems work are to simply move the surface area to another part of the case. This is the reason air-cooled heatsinks like the Polaris 120 need to be as large as they are. The heat-pipes are also very integral to this process. and quite a lot of progress has been made over the years in this regard. This is something to be aware of if you are planning to do any overclocking.
If you are just an install-it-and-forget-it kind of person then it really won't matter to you anyway. Once the Swiftech Polaris 120 Heatsink is installed is does perform well for the money. I just wish the manufacturers would think about the installation a little more. This isn't necessarily Swiftech's fault; they just buy and use these same installation brackets like most companies do. It's the people that manufacture these units themselves.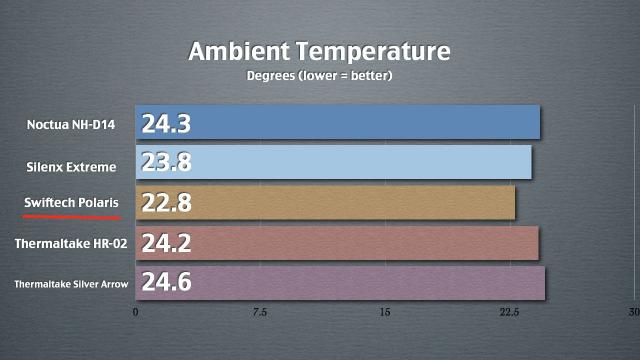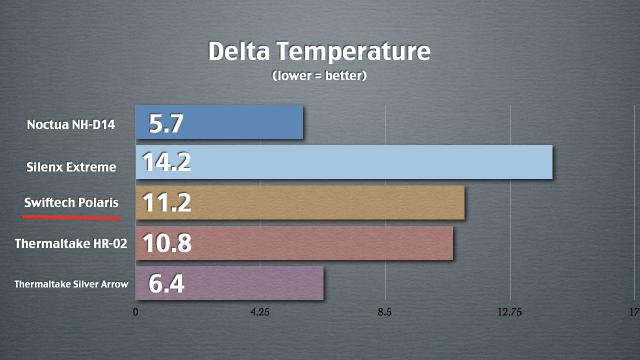 At $60.00, the Swiftech Polaris 120 does a good job for a mid range cooler and has the flexibility to work on almost any socket, be it AMD or Intel.
Pages