Table of Contents:
Swiftech Polaris 120 Review - Installation
Intel Test System
Motherboard: Gigabyte P67A-UD3-B3
CPU: Intel i5 2500K
Cooler: Intel Stock / Swiftech Polaris 120
Memory: Kingston DDR3 Dual Channel 8GB Kit
Video Card: NVIDIA GTX 570
AMD Test System
Motherboard: Asus CrossHair Extreme
CPU AMD 6-Core 1090T
Cooler: AMD Stock / Swiftech Polaris 120
Memory: Kingston DDR3 8GB Kit
Video Card: NVIDIA GTX 570
As many of you may know, I did have some initial issues with the installation of the Swiftech Polaris 120 Heatsink. I contacted Swiftech about the issue and they made the necessary enhancements to their instructions.
The first thing was that the instructions looked like they came off an old photocopier. This could also have been easily remedied by just going to the website and looking at the PDF file.
In short, I did find the installation to be rather difficult. The mounting system for the Polaris 120 Heatsink is very similar to what many other CPU cooler manufacturers are using. This system calls for the back-plate assembly to be set up first, then the screws need to be set through the back-plate so they can be mounted onto the motherboard. The new instructions make it much clearer how the rubber washers are to get installed next.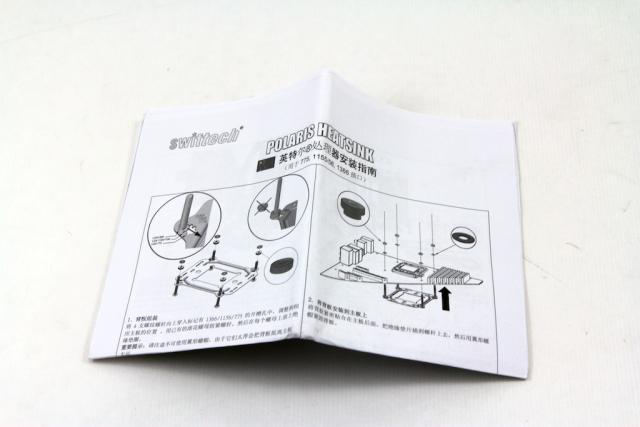 Once the washers are installed you mount the Polaris 120 CPU cooler itself onto the screws and lock it down with the spring-loaded nuts. Make sure that you install the Polaris' 120mm fan so that it's blowing toward your exhaust fan.
Putting this together was rather cumbersome. You also need to keep in mind that I'm doing all of this on a test bench; I don't even want to think about how difficult it would have been inside of a case. I suggest that you remove your motherboard completely for this task. Just using a CPU cut-out might require two people for installation. This is a very typical system for a heatsink of this kind. I would really like manufacturers to take a look at this and try and come up with a better system.
I have to admit that once the Swiftech Polaris 120 is installed it does perform pretty well. This was installed on an Intel Socket 1155, but I also installed this on an AMD AM3 socket (which was a little less troublesome, as it turned out). From start to finish it took me about 25 minutes to install the Swiftech Polaris 120 onto the board; the closed-loop water cooling system I use on my own system took about half that time. This is one of the things I look for in my CPU heat-sinks.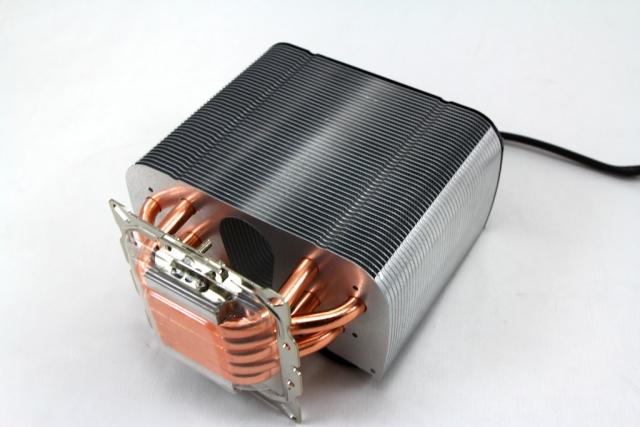 At $60.00, the Swiftech Polaris 120 does a good job for a mid range cooler and has the flexibility to work on almost any socket, be it AMD or Intel.
Pages