Table of Contents:
•            Black screws to hold the PSU in place
•            Motherboard standoffs
•            Screws to hold the motherboard in place
•            Brackets to hold the PSU in place
•            Manual
The Precision series is designed by SilverStone to be an inexpensive case in pricing (39.99 on Newegg as of this writing.) Therefore it is logical that the case comes in a plain brown box with a picture of the case on the side. The top left hand corner has the SilverStone Designing Innovation slogan. Below that is the name of the case: Precision Series PS05 along with the features of the case.
The front of the case has the specifications of the PS05. Opening the box, we find that SilverStone has included two foam ends on the top and bottom of the case along with a plastic bag holding the case safe from harm during shipping.  The bundle consists of the usual screws and standoffs to install the motherboard and a few extra screws for 5.25" drives.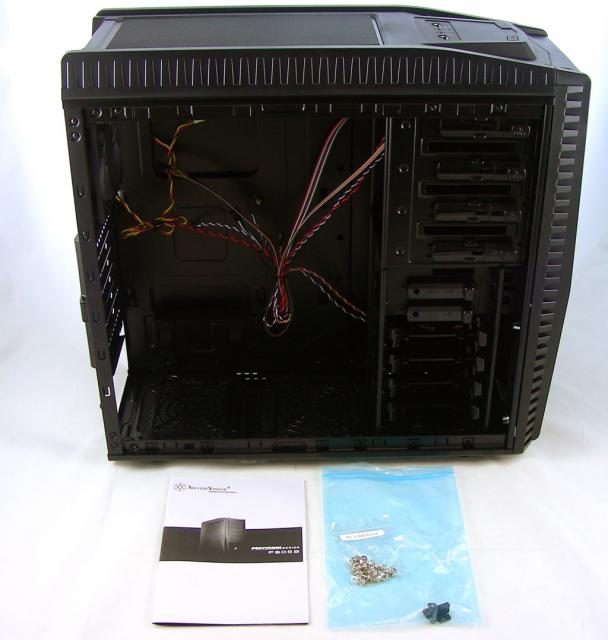 The SilverStone PS05 Precision Series case is an excellent purchase at $39.99. Installation was easy as pie to do, and the tool-less design worked wonders.
Pages