Table of Contents: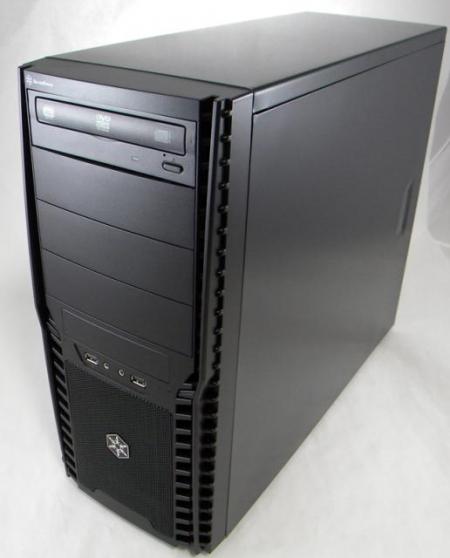 The PS04B case has two risers on top of the motherboard tray with holes in the normal spots for MATX and ATX motherboards. To install the motherboard, simply put the risers in the appropriate holes and screw it in (after installing the CPU of course). After the motherboard is installed the hole behind the CPU area allows for easy removal of CPU mounting brackets. There is a maximum clearance of 11 inches on the CPU cooler height.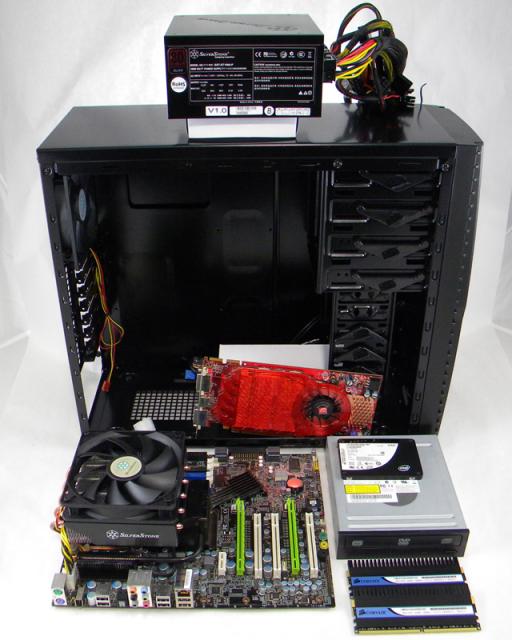 Installing a drive into the 5.25" drive bays is easy. After removing the front cover (there is no door on the front of the case), put the slider to the unlock position, remove the lock and slide the drive into place. Once it is in place replace the lock and flip the switch to the locked position and you are done. The same process can be applied to the 3.5" drive bays.  The PSU installation procedure is to screw the PSU into place with no limitation as to the size of the PSU.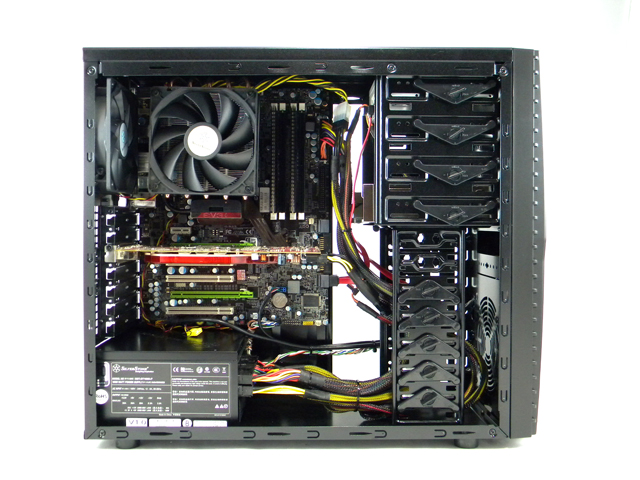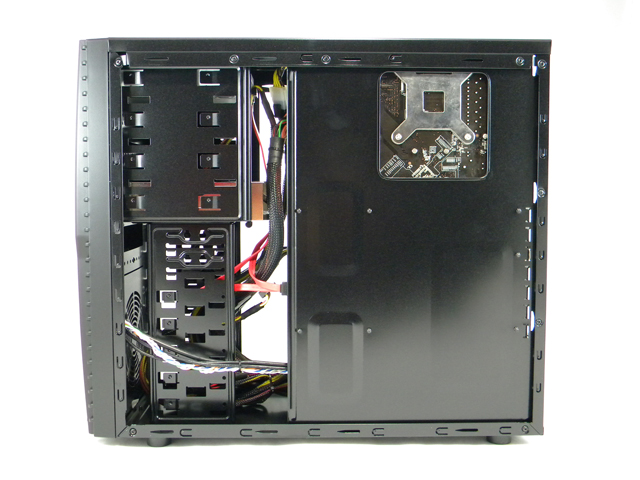 This case has some top-notch features including a tool-less drive installation, CPU cooler hole, an all-black interior as well as exterior and a dust filter on the bottom of the case where the PSU is located, and for the price tag the SilverStone is solid Top Value case.
Pages