To sum up my feelings on the FT03, I would have to say that it's a very well designed chassis that has a load of great features. This chassis won't appeal to everyone, especially those that need a case that can accommodate a standard ATX motherboard.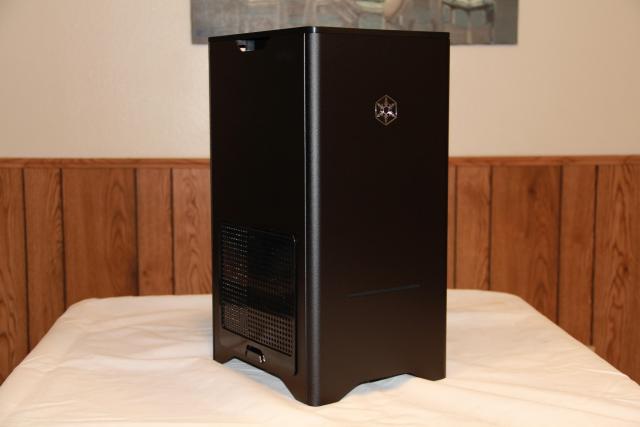 The looks of this case are very impressive. Its clean lines, (with just the Silverstone logo on the front), really makes this case look like a work of art. The thought that they put into cable management is extraordinary for this form factor. We all know that heat rises, so Silverstone has really lead the way in terms of thermal dynamics. This case is very unique and will easily be the centerpiece in of just about any room. In a college dorm this case will be more than adequate for any high-end system and will be the envy of any LAN party. With this case there are also so many options for modding. You really could just go all out with a case like this.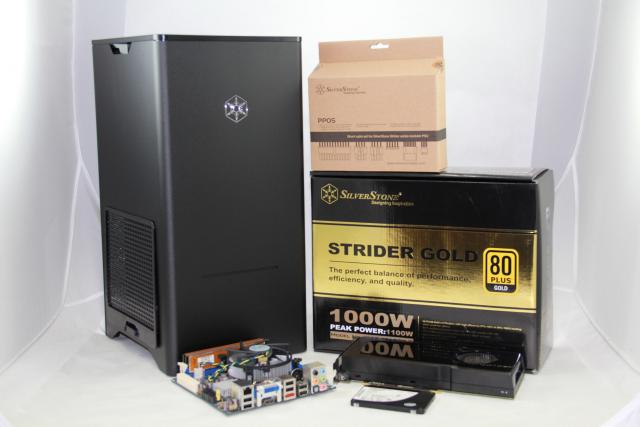 The incorporation of the 90 degree motherboard was done flawlessly. This is something I would like to see more cases utilize, since it just makes sense. Attention to detail is written all over this case. There are so many Micro ATX cases to choose from right now. But when you have the option to purchase a case like this, it makes everything else pale by comparison. There are some issues with it, as I've pointed out, but most of these can be overlooked. When you take into account the build quality and the great features, this case easily rises to the top of this category. Overall I would have to say that if you are in the market for a beautiful Micro ATX case, and don't mind having to pay for these features, then this is just what you've been waiting for.
The paint finish is superb and the edges are all nicely rounded to prevent you from cutting yourself while installing hardware. The I/O shield being on the top is convenient for installing all of your peripherals. The top of the case also
Pages