Table of Contents:
Fortress FT03 Disadvantages
Now for some of the things that I don't like about this case, and then I will give my overall critique of this new FT03 from Silverstone. The case doesn't seem to lend itself very well to liquid cooling. If this is something you desire in your Micro ATX build, or would like to have the option to add it later, this might not be the case for you.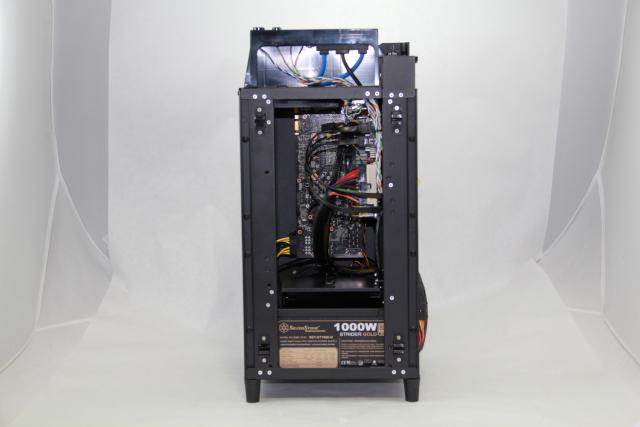 With its angled 120mm intake fan, and the lack of rubber grommets to pass hoses through, this case would make liquid cooling very tedious. Also, its height might prove to be an issue. Most Micro ATX cases aren't as tall as the FT03 either. With it's height of 19.17" tall it's nearly as tall as some Full ATX towers. This could be a problem for those that are thinking of a specific cabinet, or desk that it needs to fit. I would make that if you're planning to put this in a cabinet that you make sure it has enough room for the case and for adequate ventilation as well. A case like this will could overheat in an enclosed cabinet. This is true with most cases but particularly with those that tend to fit in small areas. With its small footprint I would consider placing this on top of a desk or on a nightstand.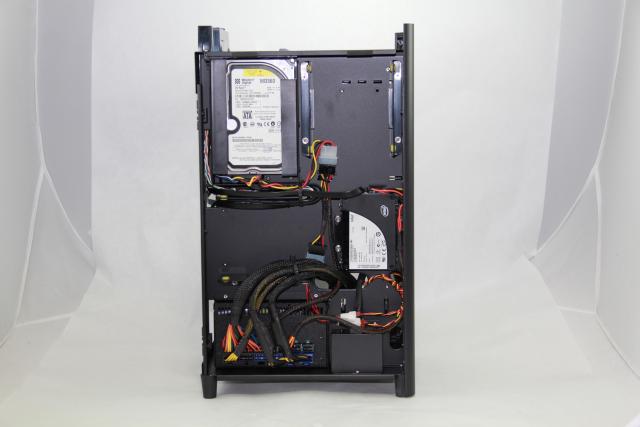 But these are things that only the most discriminating enthusiasts will have a problem with. Most Micro ATX towers don't lend themselves very well to liquid cooling simply because of their size and the lack of room. This can be forgiven since it is a Micro ATX case and it does accommodate such a wide range of other hardware. The fact that you can use a standard ATX power supply, as well as a full length video card, is quite an accomplishment in itself. For a case with this type of style and features it will definitely be an attention getter in just about any room.
The paint finish is superb and the edges are all nicely rounded to prevent you from cutting yourself while installing hardware. The I/O shield being on the top is convenient for installing all of your peripherals. The top of the case also
Pages