Table of Contents:
Sapphire Pure Black X58 motherboard
6 SATA Cables
I/O Shield
Driver DVD
User Manual
IDE Cable
Sapphire bundled their motherboard inside an all-black motherboard box which is in keeping with their Pure Black theme that will carry over to almost everything included in the box. The top center of the box is where the Sapphire logo is located along with the name of the board Pure Black X58 below that. The bottom has the main features of the board.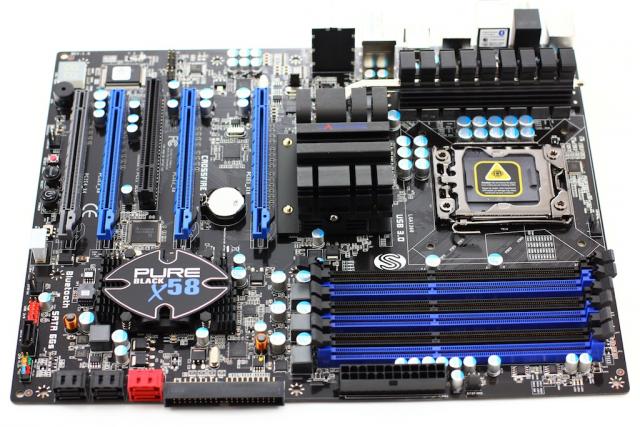 Turning the box around, we find that Sapphire has listed and explained the main features of the board. Opening the box Sapphire has included an interior box with a cardboard partition covering the motherboard. The motherboard is underneath the partition with the accessories above it. The bundle includes six SATA cables, an IDE cable, the I/O shield, the Driver DVD, and the User Manual. One thing to note is that in keeping with the black theme the IDE cable, the SATA cables, the Manual and the Driver DVD are all black.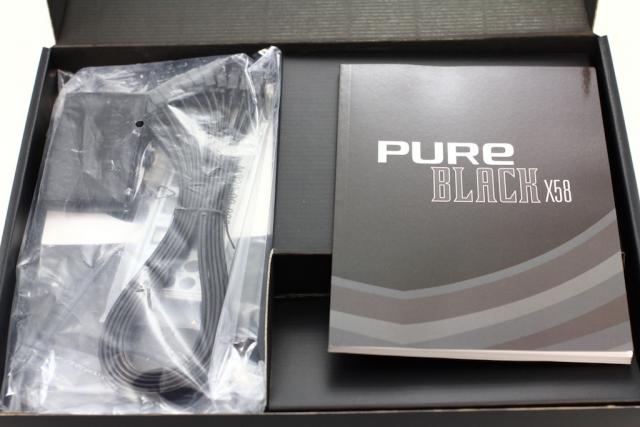 One thing should be said about the drivers. Sapphire has been using a utility called TriXX for all of their graphics cards for about five years now to overclock their graphics cards. With this board Sapphire has included TriXX as an overclocking tool for the motherboard. Also as noted the motherboard uses the Intel X58 chipset which means the drivers should be the same as any other motherboard with this chipset.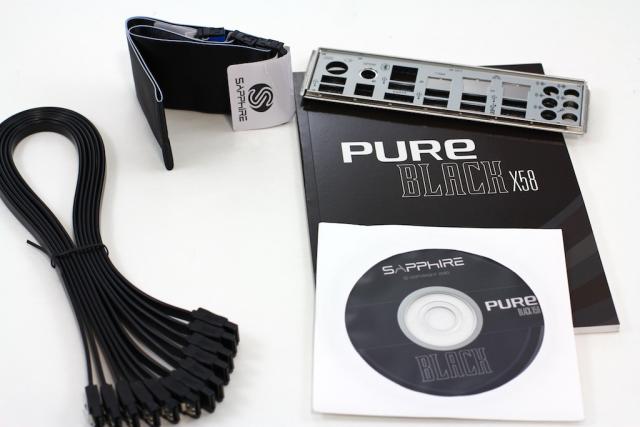 If you are looking for a different flavor of motherboard for the X58 platform other than the standard variety you have seen, the new Pure Black from Sapphire is a very good alternative to look for.
Pages