Table of Contents:
Like usual, and I mean that in a very good way. Sapphire provides the stuff you need to get up and going including the necessary Molex to six-pin power cables for those with older power supplies, but still want to be able to use the card within their system. You also get the CrossFire connector as well as the driver C, which also provides the TriXX OC Utility for those who want to experiment with overclocking. You may want to check the internet after installing the drivers off the CD as AMD may have updated newer drivers available for download.
The Card
The Driver CD
Two Molex To Six-Pin Connectors
CrossFire Cable
Sapphire Select Club Information
Installation Guide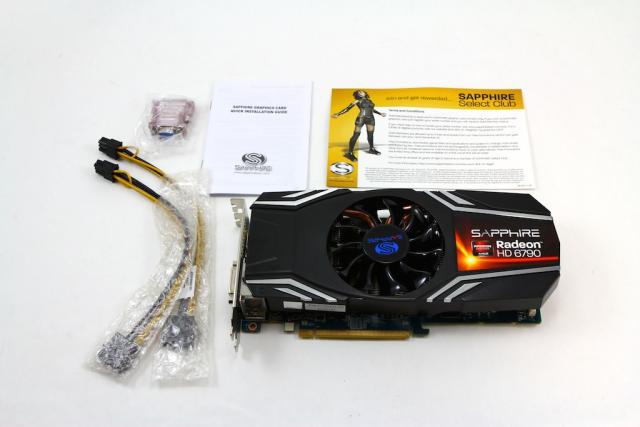 If you are on a sub $200.00 budget and are a fan of the AMD name brand, you may find interest in this card as it performs in the range it was targeted at runs very quiet, and offers decent performance and low operating temperatures.
Pages