Table of Contents:
We've come to the part where I get to tell you my real feelings about this product. Firstly, let me say that this board has a ton of feature for a mini-ITX motherboard. It ran Windows Ultimate really well. You do need to run it at 32bit though as the processor doesn't support 64bit operating systems. This is going to be a great board for those looking for something that won't take up a lot of space, but will still give you plenty of functionality. This isn't going to play Crysis or any other high-end game. If this is what you were going for you need to look at a different product. This product has some really good features and will give more capabilities than a lot of mini-ITX boards that are currently available. The AMD E350 CPU is a good dual-core processor for this type of board. It runs cool, uses low wattage and gives you the ability to use a wide range of programs.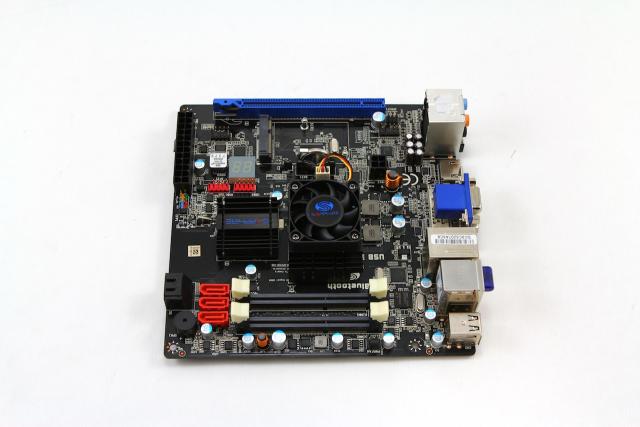 For those of you are looking for a board that will fit in almost anything, this could be the product for you. There are a lot of modders out there that use these boards to build computers in things that really weren't meant to be computer cases. Not only will this board give you the ability to do that, but you will be able to do it in style. Being able to use USB 3.0 and SATA 3.0 will future proof your new custom build. This has a great layout for such a small board. Another nice feature is the PCI-Express x16 slot. It only runs at x4 bandwidth, but for such a small board this is a really nice feature. You could make this into a fairly decent gaming rig. The processor is going to be your bottleneck though. You wouldn't want to throw in an HD 6970 or a GTX 560 TI. If you use a GTS 250, or something equivalent, this will work great. The on-board sound is really good too. High-Definition, 7.1 channel audio on this type of board, is a great feature. This board has something for everyone. Even the high-end gamers will appreciate this board for the ability to use it in their backup system. If your main rig goes down this is a great way to remain connected. It doesn't really have the ability to be used as a server. It's a bit underpowered for that task. But as a home theater PC it could work quite well for that task.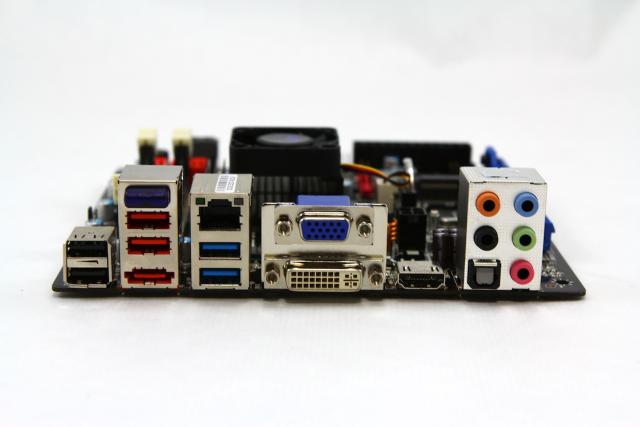 To conclude this review, there are some things I don't care for about this board. One thing is that this board uses laptop memory. This does give you more room on the board, but laptop memory isn't always the easiest thing to find. Another gripe is that this board's processor doesn't support a 64bit OS. This does give you some limitations on the programs that you'll be able to run, and the amount of memory that you can use. Honestly though, these are some pretty small gripes. If you are the type of person that isn't going to be using this to any Folding or high-end gaming, then this will be a great system to start with. Also, if you need a cheap backup system, but you still want some nice features, this will be a great motherboard for your system. I am considering using this myself for a backup system. The fact that I am considering using this product for myself should speak volumes for this board. I have often thought about having a backup system incase my main rig goes out. This will give me the ability to stay connected until I get my main system back up without skipping a beat. I love that I could build this in just about anything. I have an old cabinet at home that would look great with this board in it. All I'll have to do is add some RAM, throw in a hard drive and an optical drive, and I'm good to go. I may also add an old video card to it just so that I can play some of my older games. All told this wouldn't end up costing me more than about 400 bucks or so.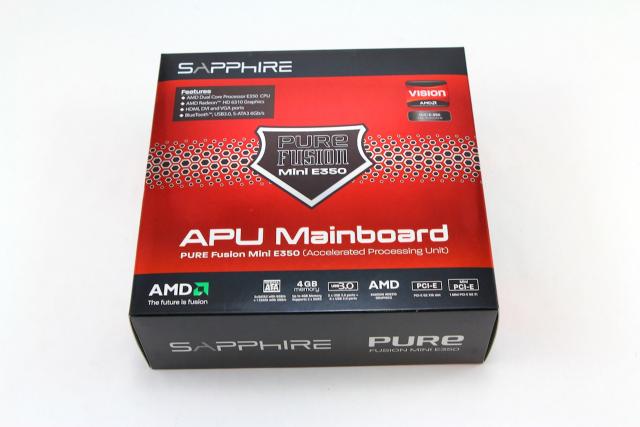 The Sapphire Mini E350 Pure Fusion has some really good features and will give more capabilities than a lot of mini-ITX boards that are currently available on the market for a solid price.
Pages