Table of Contents:
The card itself is about the same size as a RADEON HD 5870 from last year at 10.5 inches long. The front of the card has a picture of the Sapphire girl on the front left corner. The name of the card, the Sapphire Radeon HD 6870 is next to her picture. The cooler is the reference cooler with a 47-fin fan on the right hand side of the card front.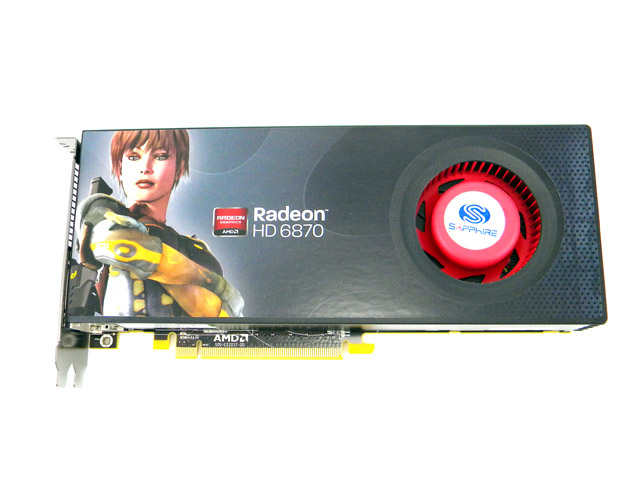 The back of the card of course has the part number and serial number sticker on it. Sapphire has ten mounting screws for the cooler as well as four mounting screws for the graphics chip on it.  Sapphire uses a PCB very similar to the reference design with clock speeds of 900MHz for the core and 4.2GHz for the memory (134.4GB/second bandwidth).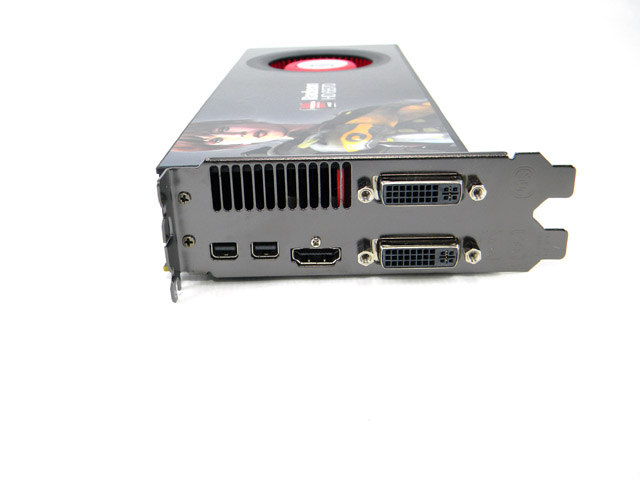 The top of the card has two 6-pin power connectors. The HD 6870 has more power draw than the 151W the HD 6850 requires and two 6-pin power connectors provides a maximum of 225W of power to the card. The card also has a CrossfireX bridge allowing multiple HD 6850s to work together to improve performance.  The I/O on the card is very interesting Sapphire has included two mini-DisplayPort connectors, a HDMI 1.4 port and two Dual-Link DVI ports the same as on the reference design.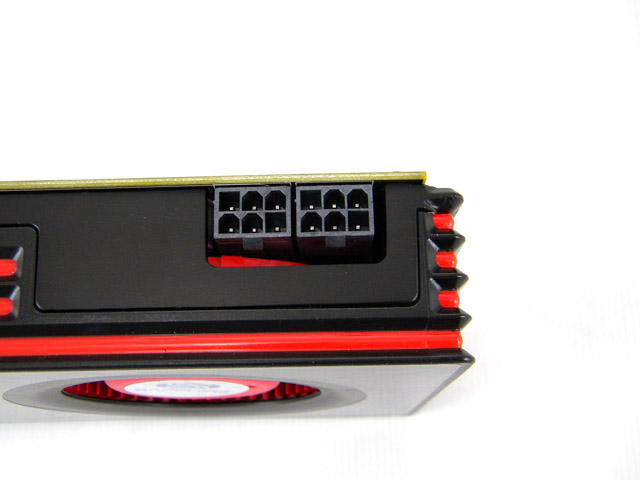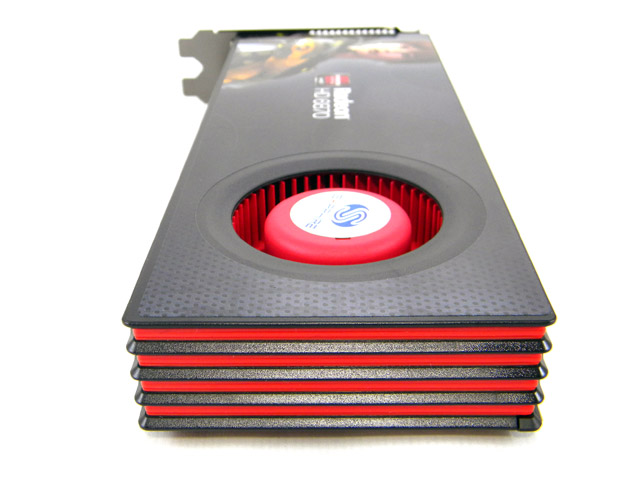 So we have seen how the card looks, now lets see how well it games and how well it performs against the cmpetition. The card is mainly just a referance design with a nice little Sapphire sticker attached, but that is just fine for an ouit of the gate product,
Sapphire has an Editor's Choice on their hands with the release of their new AMD HD RADEON 6870, its fast, well priced and competitive for the mid level market.
Pages