Table of Contents: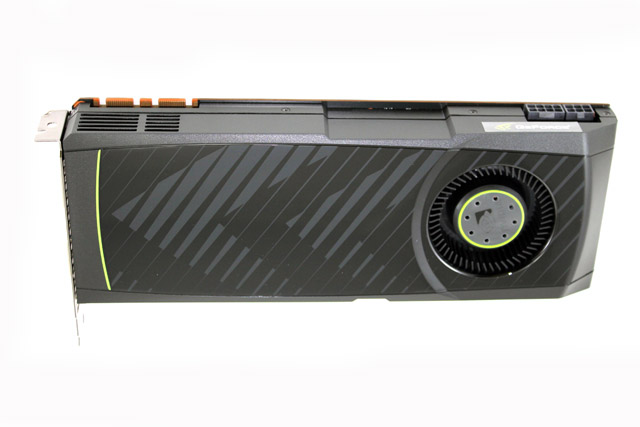 The reference card is 10.5 inches long meaning that it is about as long as the GTX 480 card that preceded the 580. The card has an all black cooler with a 47-fin fan on the far right of the cooler. NVIDIA says they redesigned the reference cooling to include Vapor Chill to keep the card cooler and the fan on the cooler is nearly whisper quiet.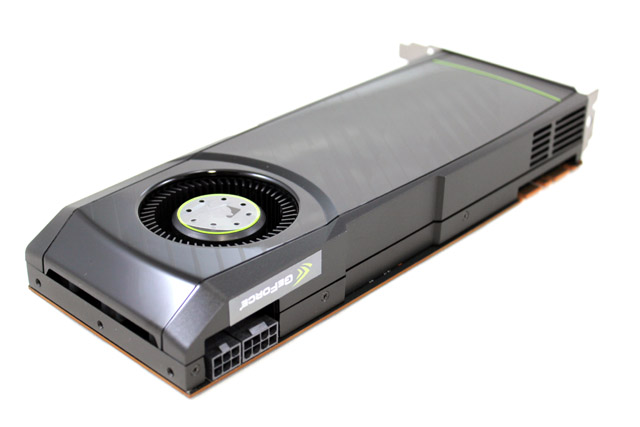 In operation the card ran at 43C on idle according to HW Monitor. This is similar to the temperature of a HD 6870 under the same ambient temperature. Under load the card got up to 83C, which seems warm but considering this card is an overclocked 480 well within the thermal envelope of the cooler. The GTX 580 is an enthusiast part meaning it is targeted for the high end gamer.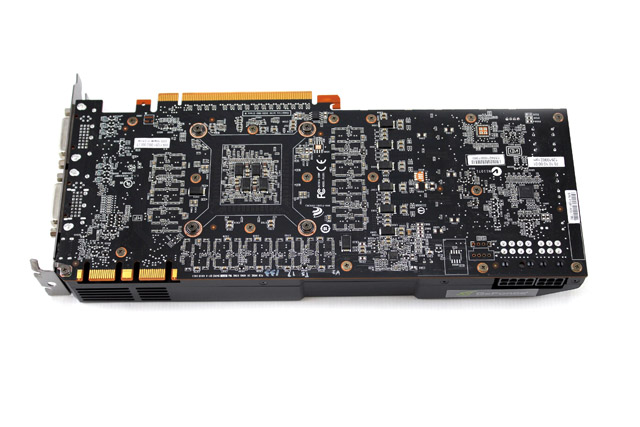 The back of the card has the mounting bracket for the graphics chip on it. The Serial and Product numbers sticker is also on this location. The card has 1536MB of GDDR5 memory clocked at 1002MHz, for a memory frequency that is equal to 4008MHz. The GeForce GTX 580 has a 384-bit memory interface, which means that the card has 192.4GB/second of memory bandwidth available to it.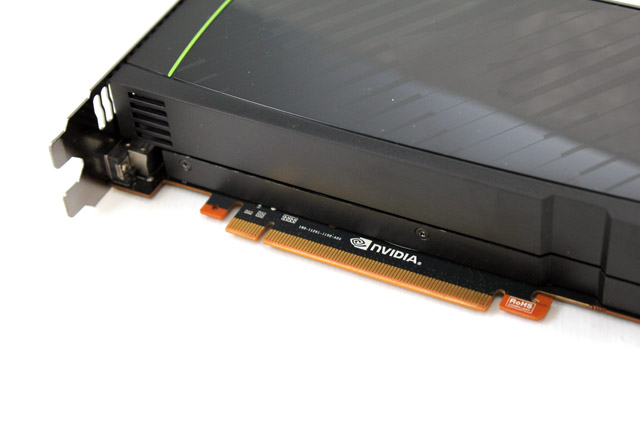 The top of the card has the power connectors for the card. The GTX580 has a TDP of 244W, which is less than the 250W needed by the GTX480. As this requires more power than the PCI Express bus can provide (75W from a PCI Express slot) to the card, additional power in the form of an 8-pin and a 6-pin power connector is required to run this card.
NVIDIA decided to go with the standard pair of Dual-Link DVI connectors, which are still what most monitors' use today, and a HDMI port which is useful for HDTVs. The GTX 580 is off the same chip in most respects as the 480 so a change in the configuration would not make sense. There are two SLI bridges on top of the card allowing three GTX 580s to run together improving performance.
NVIDIA once again takes the lead in the single GPU video card arena with the release of the new GTX580, NVIDIA fans rejoice!
Pages