Table of Contents:
It is interesting to see NVIDIA's second iteration of the GeForce Fermi architecture. In many ways the cards are what should have been released earlier this year. One could easily imagine that NVIDIA would have liked to release the GeForce GTX 480 in the same form as the 580 but due to heat and power constraints as well as yield issues they had to disable a SM to release it to retail. The 570 are likely similar to what they had planned for the 470 as this card had one SM disabled below that of the 580.
 In any event the 570 is similar in performance to the 480 with the caveat being the slower memory and improvements to the architecture including full FP16 filtering and a Vapor Chamber cooler. There will be retail cards as of today and NVIDIA suggests an E-tail price of $349.99, making it in the middle of the price range of the GeForce GTX 470 and the 580 cards. I'm not ignoring the AMD side of things in this equation except to say that they have only launched the 6870 and 6850 and will have their high-end cards next week. Performance on this card is almost exactly in the middle between the 470 and 580 cards as well, making it a good choice for upgrade if you want a card in this price range. If you're a fan of NVIDIA and want a high-end graphics card that is fast and stable, the new GTX 570 is a sweet spot for the serious gamer.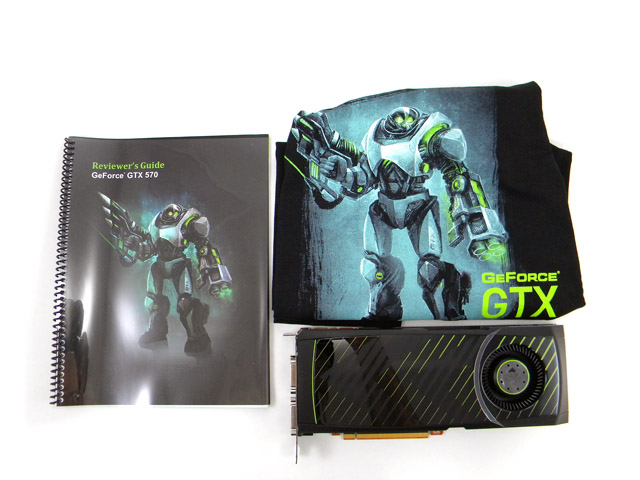 NVIDIA Strikes again, this time the new GTX570 finds its home in the top tier of gaming cards available on the market!
Pages