Table of Contents:
NVIDIA uses a design similar to the GeForce GTX 480 cooler for the 470. The card is 267mm x 112mm long and wide and requires 2-slot cooling. The reference cooler has some stripes on the front of the cooler but is otherwise without markings. NVIDIA uses a 47-fin fan for the card. NVIDIA's design is slightly different than the 580 cooler but they say uses Vapor Cooling.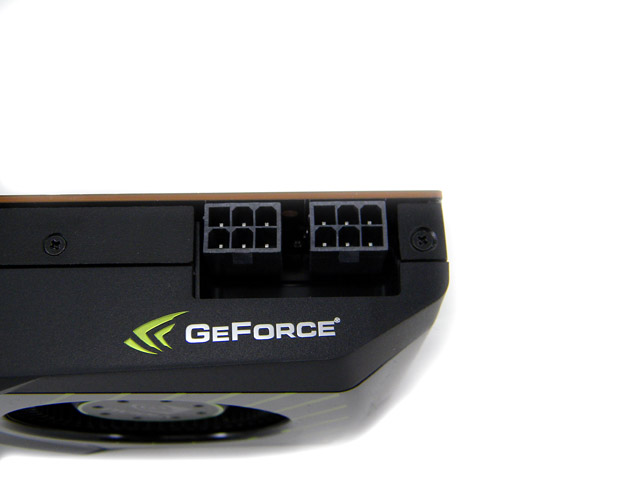 The back of the card has the Part Number and Serial Number stickers. The mounting bracket for the graphics chip is also located in this position. The 570 card is a PCI Express card meaning that it will fit into any motherboard that can has a PCI Express x16 slot. The card has 1280MB of GDDR5 memory that is clocked at 950MHz or 3800MHz effectively on a 320-bit memory bus giving up to 152GB/second memory bandwidth.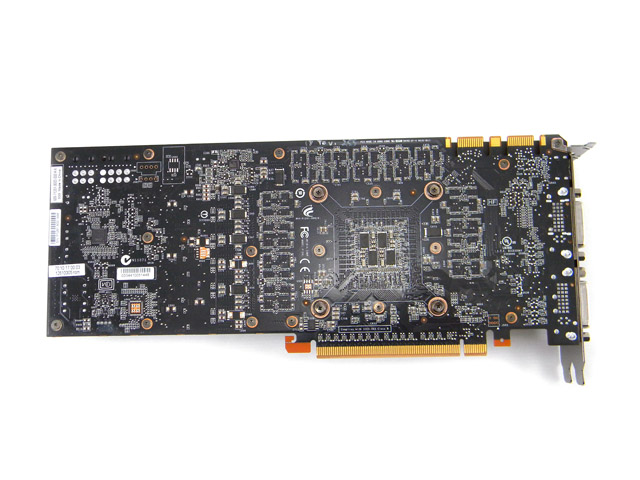 The top of the card has the two SLI connectors. If you need more performance in games you can add another 570 card or two to give higher performance in games.  To power the card there are two 6-pin power connectors also on top of the card. This card requires a maximum of 225W which is less power than the original 480 required with similar specifications and more power than a 470 requires.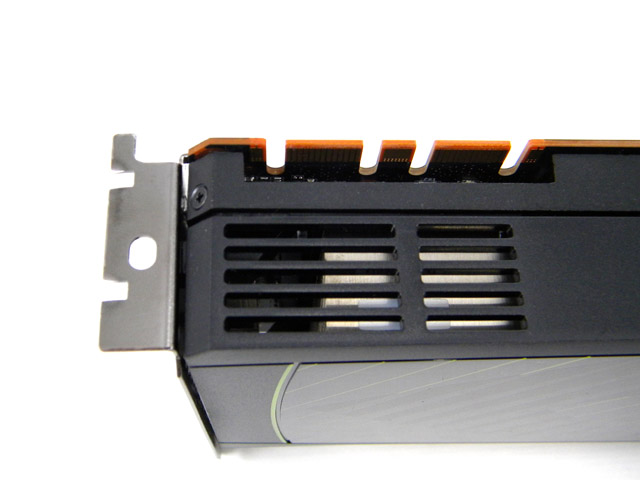 One advantage AMD has over NVIDIA is they have integrated DisplayPort functionality into their cards. This has allowed their HD 6870 and HD 6850 cards to run up to 6 monitors in Eyefinity mode. NVIDIA uses two Dual-Link DVI connectors and a mini-HDMI port on their reference GTX 570 card.  This allows the card to drive up to two monitors on a single card by either using the HDMI or DVI connections.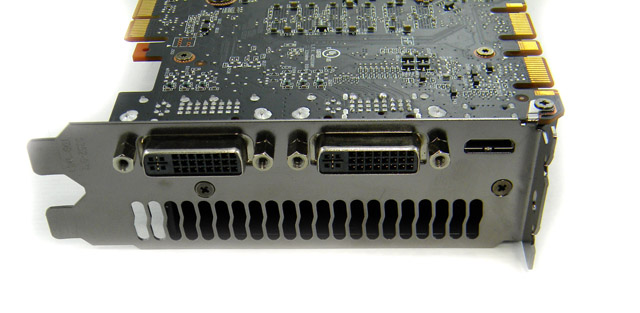 NVIDIA Strikes again, this time the new GTX570 finds its home in the top tier of gaming cards available on the market!
Pages