Table of Contents:
GIGABYTE uses what they call a Click BIOS based upon the latest EFI (Extensible Firmware Interface). This allows you to use your mouse to navigate the menus and change settings with a click of the mouse button and navigate the menus by moving a mouse. The Main Menu has a submenu on top where you can change the Language and close out of the BIOS.
Below that are five icons: Green Power, Utility, OC, Game, and setting. The Green Power Menu is where you change the CPU Phase control and the Motherboard LED enables/disables the motherboard phase LED lights. Utility has four menus: Memory test, Live Update, HDD Backup and the menu to change the boot screen.
Most of the tweaking is done in the OC submenu. You can modify the CPU Base Frequency in steps of 10 KHz or 0.01MHz at a time. Due to the way Intel has changed the Base Clock, these stepping may make a larger difference than you might think. The multiplier on a Core i7-2600K for example is 34 so each 0.0 1 changes the frequency 0.34MHz. You can also adjust the CPU Ratio and shows the adjusted frequency. You can also change the various memory settings here. I was able to overclock the 2600K to over 4.5GHz on the MSI board.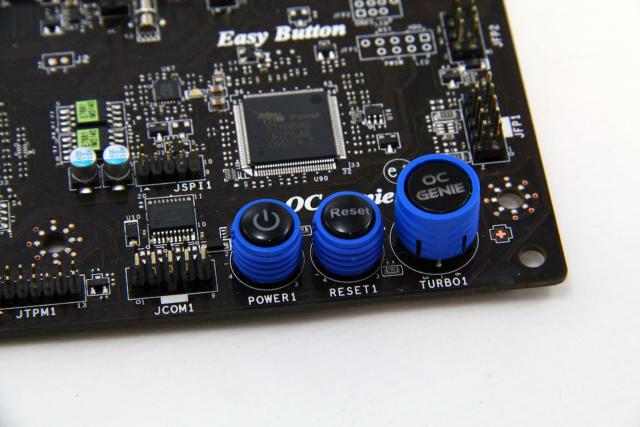 Featuring a ton of great features, good overclocking and an excellent layout the MSI P67A-GD65 is a solid Editors Choice product for the latest Intel CPU lineup.
Pages