Table of Contents:
MSI has changed from the reference design for the graphics card in a number of ways. The card itself is the same length as the reference GeForce GTX 470 card but the cooler is a radical different cooler from that design. There is a heatsink with a copper base plate covering the graphics card. Five heat pipes that are 8mm thick come out from the base plate.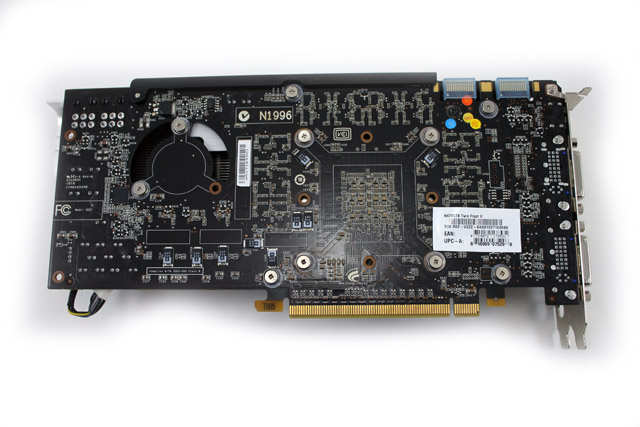 Covering the heatsink is MSI's Twin Frozr II fans. There are two 80mm fans with a shroud that is longer than the card holding them in place. Each fan has 11 fins. The Twin Frozr N470GTX card is a PCI Express 2.0 card with the standard connector on the bottom of the card.  The rear of the card has the mounting bracket for the graphics card cooler and the Part Number sticker.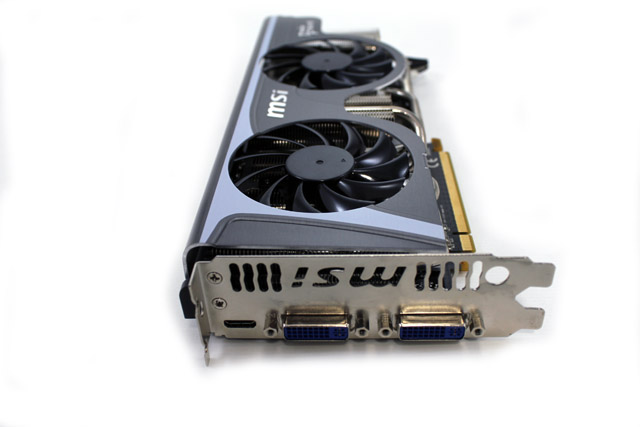 The top of the card has two 6-pin power connectors to which you will attach 6-pin power. The card has a TDP of 250W which requires more power than the PCI Express bus can provide. Also on the top of the card are two SLI bridge connectors. The GeForce GTX 470 can connect to two other GTX 470s in SLI mode, allowing the performance to improve.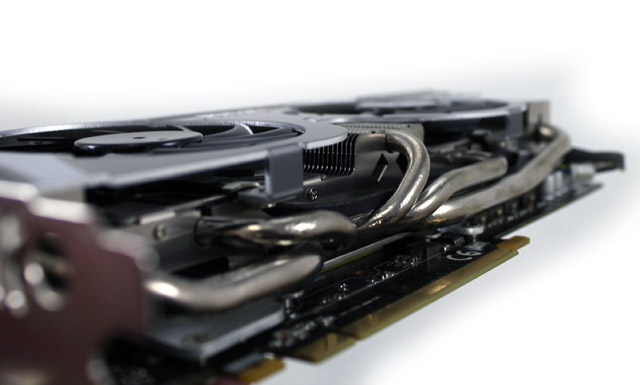 MSI unleashes their latest video card the all new N470GTX TWIN FROZR II, it runs cooler than most and has very decent overclocking options.
Pages