Table of Contents:
First off the motherboard is made for the standard ATX FF (Form Factor) and will fit in any mid tower or larger case with ease, and its black PCB will look good in cases with a window.  The board has ample space around the ZIF socket for installing most after market CPU coolers, which is a good thing for overclockers who want to use the best cooling solution they can get.  The memory slots are far enough up on the motherboard that the video card should not have to crossover them when installed, a problem seen on many motherboards in the past.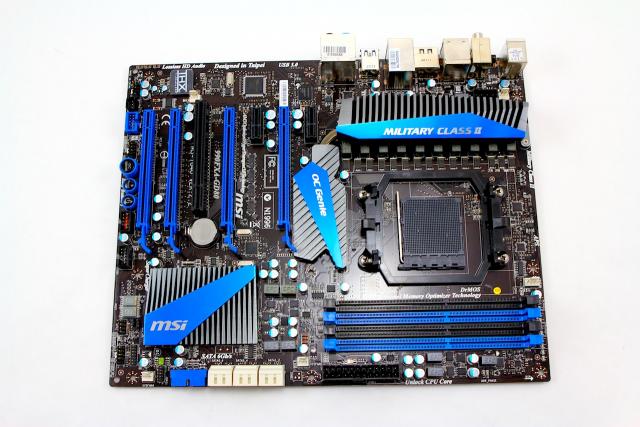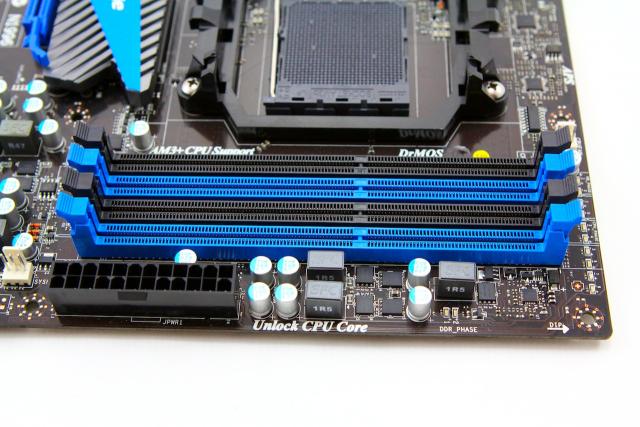 The fact that there are 4 PCIe slots means you can very easily setup a 2-way SLI or CrossFire and for those with a bigger appetite the availability of Quad setups is also fully supported. Take this into consideration though, if you really used all 4 slots at the same time, the power requirements would be very large indeed and in most cases more VGA punch than most any users real needs. It does however give that user bragging rights and quite possibly a high score in 3DMark somewhere. Features options being what they are though, having the flexibility to choose what company or configuration you can use reins king.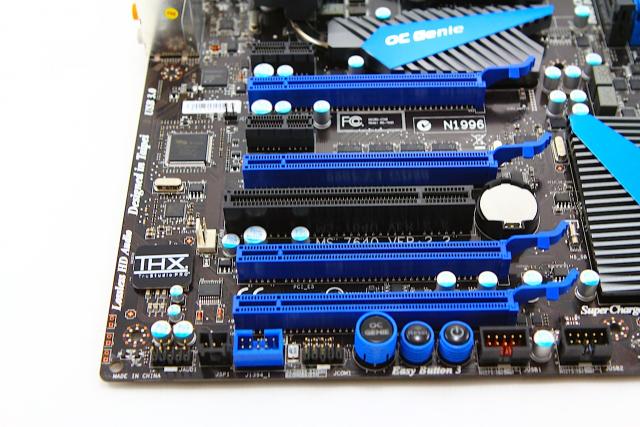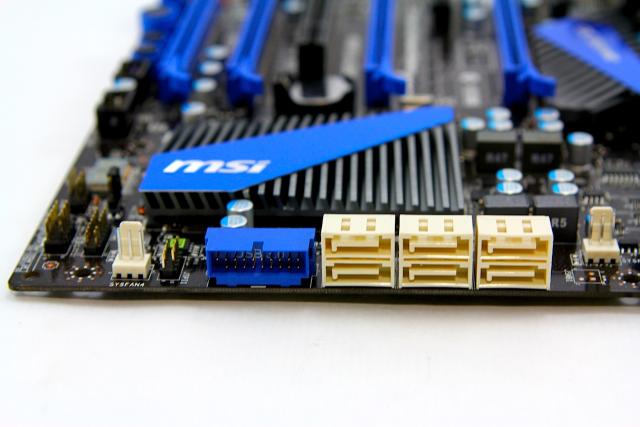 All of the 6 SATA connections are side mounted for better cable management and support the SATA 3 standard as well as being backwards compatible with SATA 2 devices. A variety of RAID options are available depending on your needs. USB 3.0 is also available by breakout box and on the rear I/O of the motherboard and the performance difference between the older 2.0 and 3.0 standard is quite a large margin. The rear I/O has connections for FIREWIRE, LAN, Audio, USB and Legacy PS2 keyboard and mouse. Those users who have a mechanical keyboard will appreciate the old school PS2 ports for certain I know I would.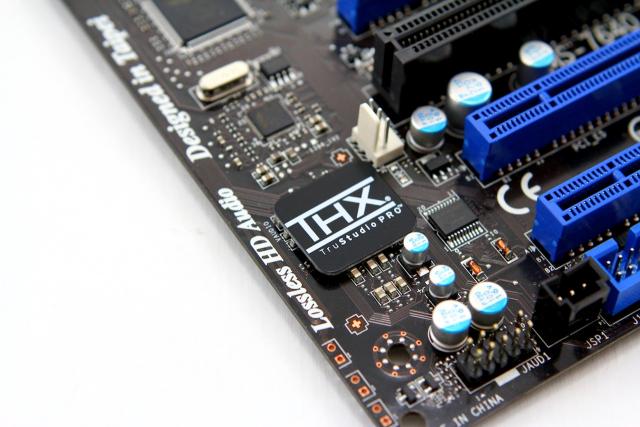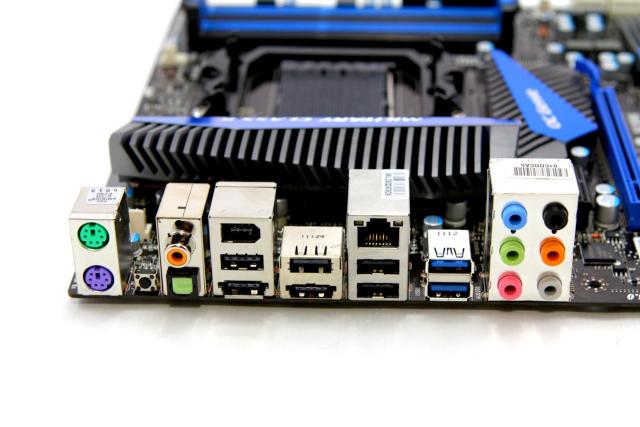 Audio options are also plentiful as you can use analog, SPDIF or Coaxial connections, and having THX TruStudio PRO certified sound means great audio separation in movies and TV. This is the same technology feature seen in large movie theaters. For the crowd who leaves the motherboard on an open-air test bench there are buttons for 1 touch overclocking, CMOS reset and restart, all good features for the overclocking crowd as are the same buttons located on the rear I/O for those who prefer their motherboards installed in an enclosure. The board comes fully featured, has great options and looks really good as well and so far so good, now lets see how it performs.
MSI taken their personal brand of features and combined them with AMD's latest chipset architecture to bring to the table the all-new 990FXA-GD80, that breathes a bit of new life into the AMD world.
Pages