Table of Contents:
In today's world of motherboards, performance between various same chipset boards is pretty nominal, and usually at a maximum of 5% difference in either direction, be it faster or slower, which really is an insubstantial amount of performance variation to be the most important aspect of your purchase. The features of the motherboard are where most users find themselves looking to when making their final buying decision, as that is what represents their needs the most.
Overclocking and gaming are usually the top two things that draw attention to any motherboard that is not just geared for the mainstream user, as these boards always carry a higher price tag than your average generic product and have to have the features to back it up. MSI has traditionally been a very solid competitor in the motherboard category, and they still continue that trend with their new 990FXA-GD80. Military Class hardware is one of the most prevalent of MSI's features as it encompasses the entire boards makeup, and MSI has now acquired official government documentation that certifies this motherboard to be to Military spec. The 9900FXA-GD80 has Military Class II technology, which includes Dynamic Power Switching using a Super Ferrite Choke and the latest Tantalum capacitors that allow for better heat tolerances and better overall electrical efficiency.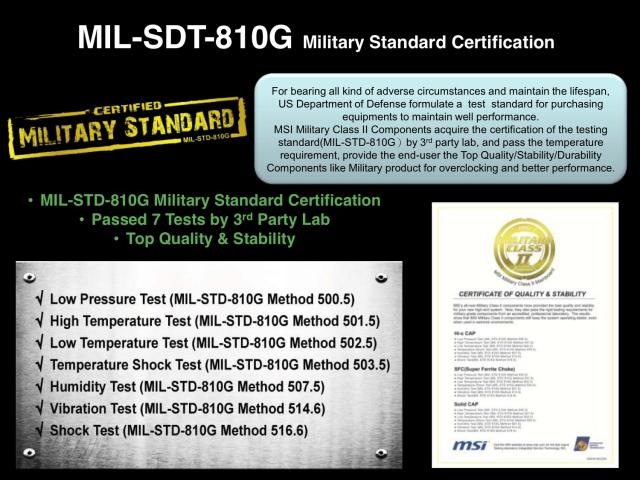 Dr MOS is another technology that MSI brought to the table first in 2008 and another technology that helps your motherboard run more stable and last longer by way of Green Power, Xpress Cool and Rapid Boost. MSI uses only the highest quality Super Ferrite Choke, Hi c Caps and Solid cap Japanese parts to insure that the motherboard is made from top to bottom of the best parts they can acquire. Just like anything else, what something is made of is just as important as how it is made and MSI goes all out in that area for their users.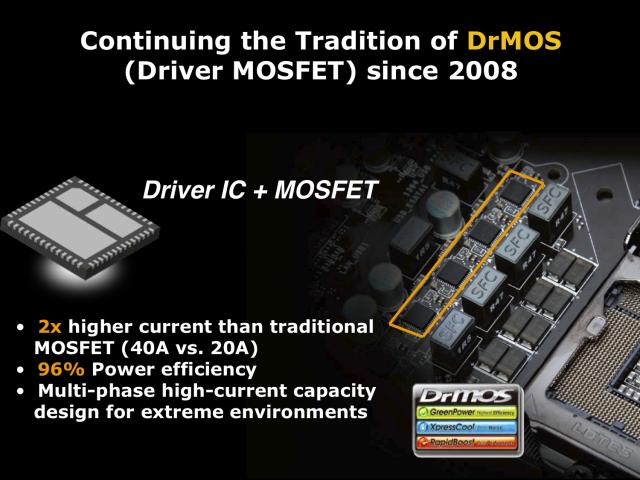 MSI also adds a new flair to Overclocking by way of their new Control Panel that gives you real time access to manually or automatically adjust your systems CPU and memory timings. You can also do 1 touch overclocking at the hit of a single button with OC GENIE. This allows stable settings for those new to Overclocking, but still want to see what they can achieve on their machine without the worry of blowing something up. Easy to use and safe, something we can always use more of. Hard dives have now reached the 3TB and beyond level and to recognize these drives without an inline discreet card you must have an EFI BIOS. MSI uses a Hybrid UEFI BIOS that allows both the mouse and standard interface and supports the latest 3TB and beyond storage drives.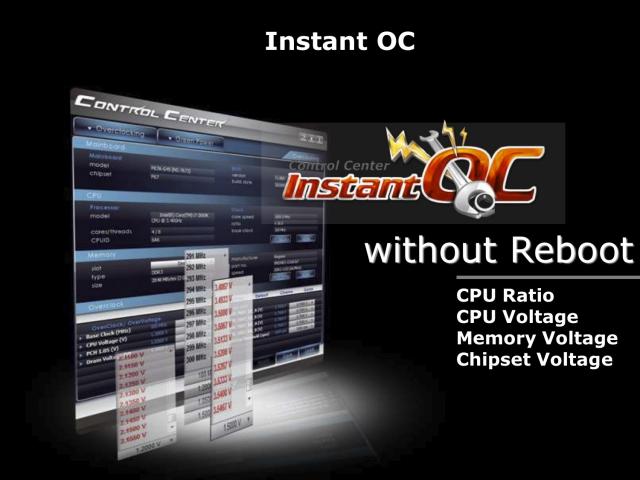 The new FX or Bulldozer CPUs will come unlocked for superior overclocking and the MSI 990FXA-GD80 will be ready to accommodate them into its new AM3+ ZIF Socket, as well as still support the current AM3 CPUS. The real appeal of this new motherboard has to be the fact that it is the first AMD motherboard to fully support NVIDIA and their SLI technology, which is a very smart move on both parties behalf as all it does is add flexibility to the AMD platform and allow users to truly use their video platform of choice. Unlike Intel who uses a combined chipset, AMD still has a NB North Bridge and SB South Bridge to control their motherboards. The new MSI 990FXA incorporates the 990FX NB and the 950 SB into their 990FXA motherboard.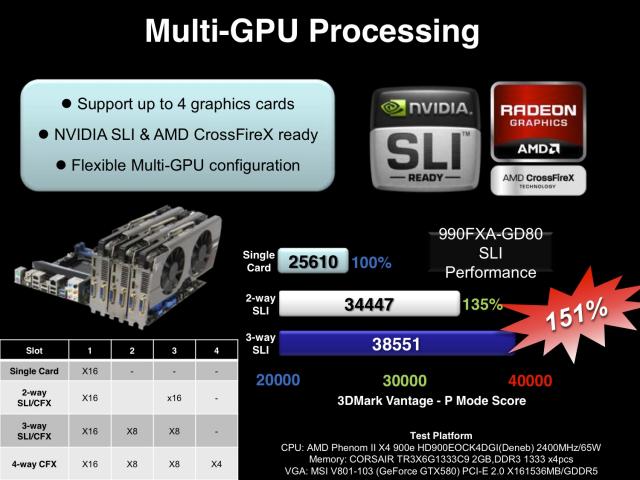 The motherboard supports up to 32GB of Dual Channel DDR3 memory up to speeds of 2133Mhz by way of its 4 DIMM slots and at the moment DDR3 prices have never been better. SATA 3 and USB 3.0 are both onboard; something that will be appealing to many a user, and one thing that I like is that all the SATA connections support both SATA 2 and 3 standards unlike most Intel motherboards. There are 4 PCIe 16X slots and the 990FXA supports Quad SLI and Quad CrossFire connections, but most users will only use 2 cards in most cases, buts its nice flexibility for sure. If you listen to music, watch movies and game, you will appreciate the onboard audio solution that offers both digital and analog 7.1 Surround Sound as well as the THX standard for superior sound separation when watching movies, all in all a solid solution. MSI is all about the features and as you can see the new 990FXA-GD80 comes well fleshed out in that arena.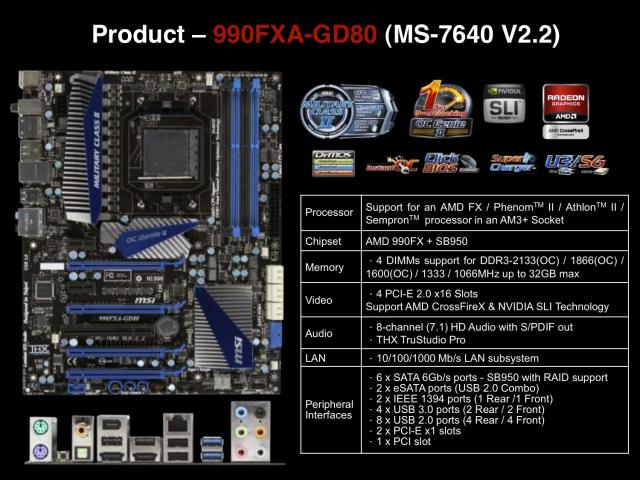 MSI taken their personal brand of features and combined them with AMD's latest chipset architecture to bring to the table the all-new 990FXA-GD80, that breathes a bit of new life into the AMD world.
Pages