Table of Contents:
Logitech Performance Mouse MX: Performance
When it comes to comfort, there is no question that Logitech is just another level than any other company. I think one of the major topics that should always be addressed for any mouse that can be useful for both gaming and casual computing is ergonomics. Here the Performance Mouse MX excels; I found this mouse amazingly comfortable over extensive periods of time. From the first time my hand grabbed this mouse, it felt like it had a great grip. As mentioned earlier, the Performance Mouse MX really contours your hand instead of you to it. This is somewhat of a lost art for some mice that only allow for the claw grip. I prefer palm grip on my mice, and Logitech exceedingly likes to make these kinds of mice with wide proportions.
One of the drawbacks, depending on your preference, is that these mice are a bit heavier that what most people may be accustomed to, however I think it gives it great stability and it easily glides around the pad with little effort.
Compared to the Gigabyte Aivia M8600 Wireless Macro Gaming Mouse was not as comfortable as I would have liked. I expect gaming mice to have a much higher degree of comfort, however, where Gigabyte didn't quite deliver,  Logitech's Performance Mouse MX excels. In fact, this mouse has such a high level of comfort that I use it for gaming as well. I can program buttons and have one amazing comfortable mouse while I go play for 20 hours or so.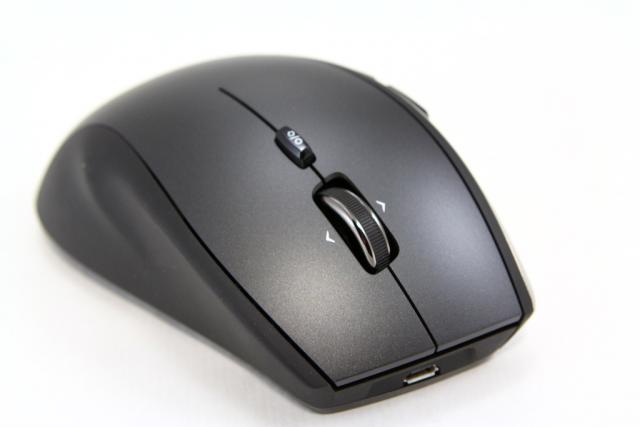 For the area on the mouse that is made essentially for the thumb, I found the texture to be very comfortable. They have a nice matte finish with a soft and smooth texture that allows your thumb to not slip anywhere while keeping it snug between the four buttons. The extra width of the mouse really only allows for a palm grip type which can constrain people who already know they can't use palm grip type mice. However, for other users that do prefer this grip type like me, they will find the Performance Mouse MX to be very comfortable in all categories.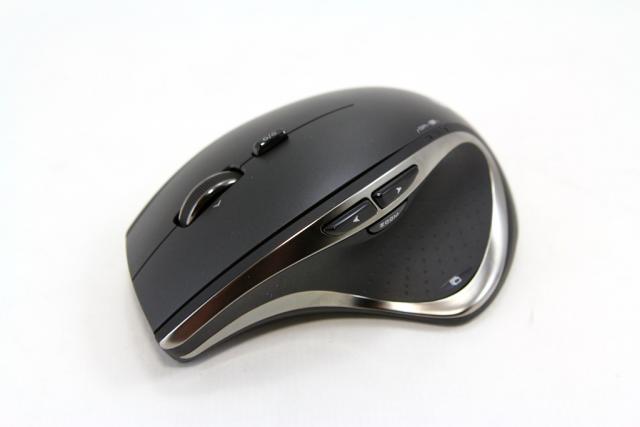 In terms of performance, the Logitech Performance Mouse MX never skipped a beat while using various applications and games. The application switcher allowed me to switch between each application easily and did not lag the computer at all during use.
Logitech's Darkfield Laser Tracking really does track virtually anywhere you need it to. Having a laser mouse that works this good on a glass surface is truly amazing because it's just like how it would be if you had it on a mouse pad. It allows for the workplace to be cleaner and more aesthetically pleasing while still being efficient and accurate.
For gaming, the DPI range could have been higher in my opinion because 1500 felt too low. I have used many different kinds of gaming mice and they all range between 3000 to 5000 dpi. To be fair, the Performance Mouse MX isn't marketed as a gamer's mouse, but I try to compare to gaming mice because I honestly like using this mouse over a traditional gaming mouse. Overall, I thought that the Logitech Performance Mouse MX performed well in both comfort and performance.
Logitech is one the most well-known companies in the peripheral market, historically making great products that are user-friendly, high in performance, and most of all, comfortable. Does their premium Performance Mouse MX stay true to form, or is it a rare miss in the company's portfolio?
Pages