Intel is always pushing the envelope when it comes to new computer technology; they introduce new chipsets, CPUs, and now SSD in a few varieties to both the PC and Mac worlds. Intel is the CPU king and for those who do power computing there is no other name to trust, sure AMD has a few low cost gaming CPUs out there, but for the extreme and enthusiast user, Intel is the name of choice in their rig. The X58 Chipset is still one of the most regarded chipsets in the Intel lineup and my personal favorite for my gaming machines, as it is robust, stable and flexible.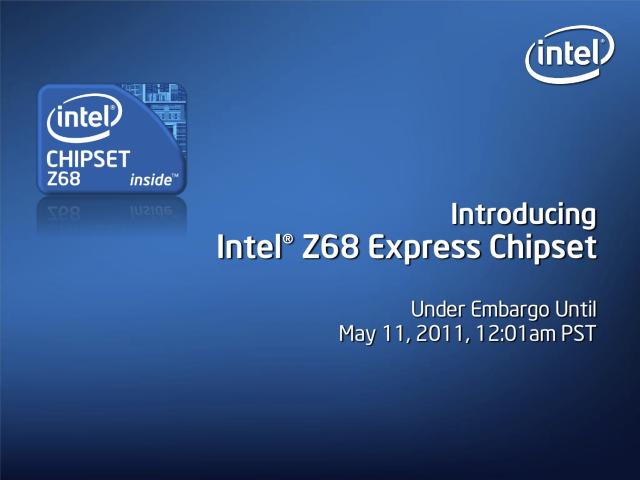 Everyone knows the P67 Chipset was a smack in the face to Intel, but they manned the hell up and admitted fault and moved forward with fixing it, but in truth the damage was done and for a moment AMD had a minute of glory over the boys in blue, but like I said it was only a moment. Even though the P67 Chipset has now been fixed and rereleased, its steam was taken away by the recall and that is the nature of the beast. Intel though just licked their wounds and went forth with guess what a whole new chipset with better features and a new name. That said, Intel now introduces the Z68 chipset for gamers and hard core users alike.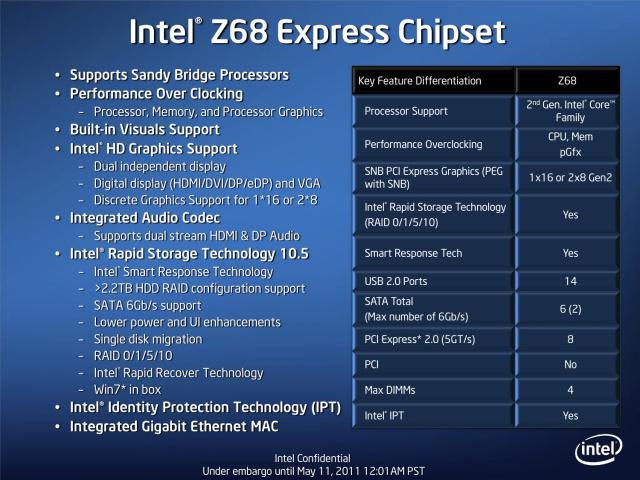 SSD technology is something Intel has been dominating in, and their SSD products are known to be the Best In Class for all user levels due to there endurance, fast read and write speeds and with no moving parts much cooler running drives than their HDD predecessors. Taking SSD in mind and how well they work Intel now takes it to the next level with Smart Response Technology that allows any 20GB or larger SSD to not only make your system boot faster, but also allow you to access your favorite programs much faster. This will alleviate wasted time by allowing your programs to work better by way of caching the information so it is basically stored and just waiting for you to access it.  This should prove to be very interesting stuff to many a end user and IT junkie alike so lets dig and check out the new Z68.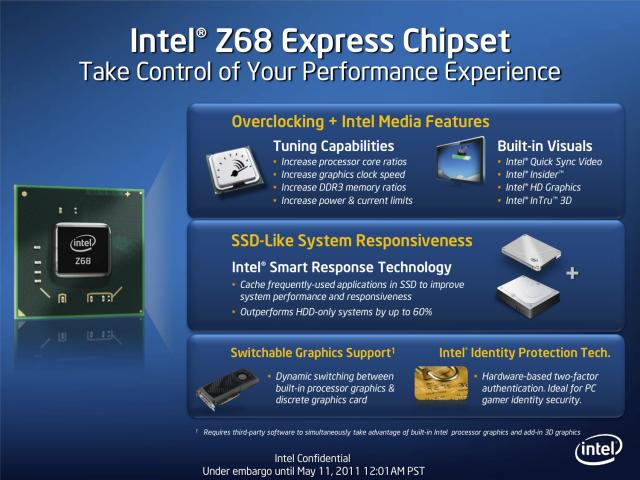 With new technology that touches not only on advanced overclocking, but security as well as excellent graphics I fell Intel has done an excellent job in once again pushing technology forward in a positive direction.
Pages