Table of Contents:
When we receive an entirely new platform it is very hard to make comparisons to older hardware and CPUs, as none of the parts are the same as what we are testing now. For this launch we were asked by Intel to change up our test platform and this also made it hard to do comparisons, as we never ran these tests on our last CPU tests of the previous i5 CPUs. At this time this time there are no apple-to-apple way to show you accurate comparisons scores, but we will do a review that shows a similar comparison to both AMD and precious gen Intel CPUs at a future date.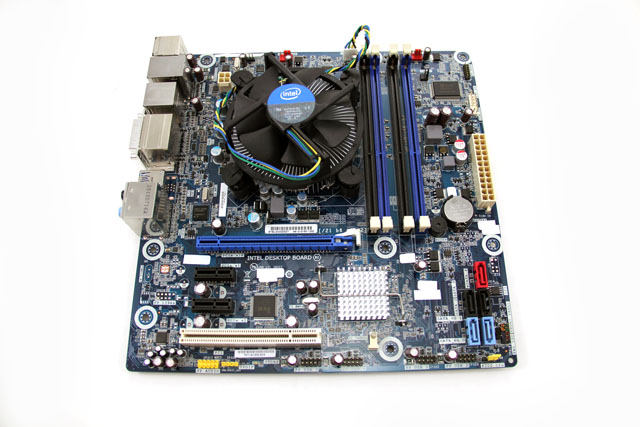 Test System
Intel Core i7-2600K CPU
4GB DDR3-1600MHz Kingston KHX-1600C8D3K2/4GX DDR3 memory
2 32GB ADATA SSD drives S592 in RAID 0 mode
NVIDIA Reference GeForce GTX 570 card running Forceware 263.09
Intel DH67BL Bearlake motherboard running latest drivers
Cooler Master UCP 1100W PSU
Windows 7 64-bit Ultimate with DirectX 11
Tests
3DMark 11 1.01
3DMark Vantage 1.02
PCMark Vantage
Cinebench r11.5
Sisoft Sandra 2011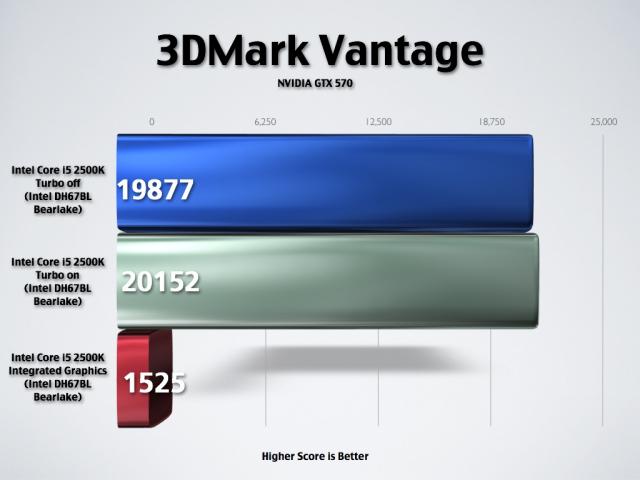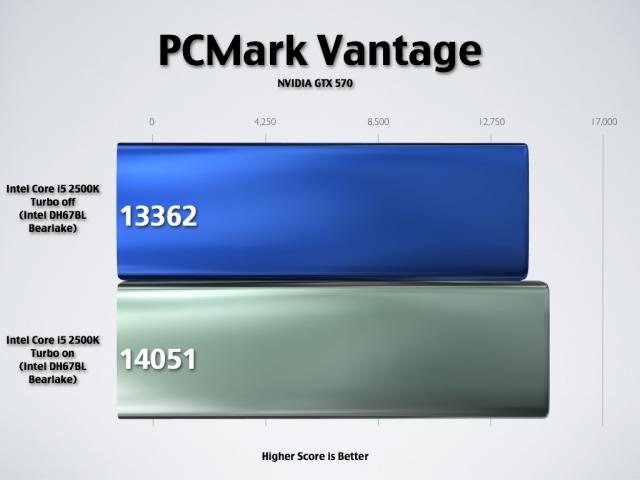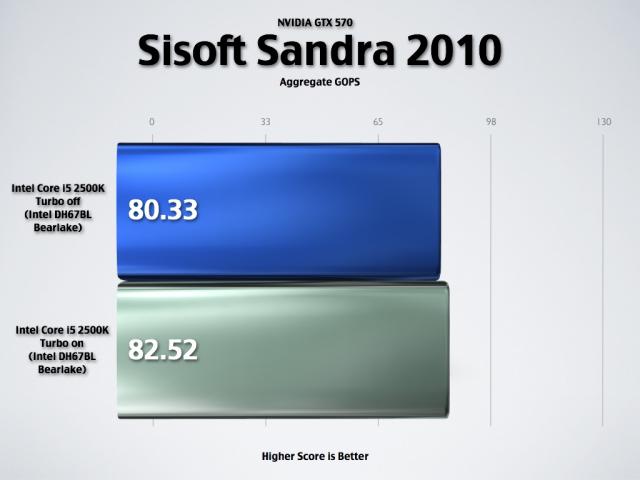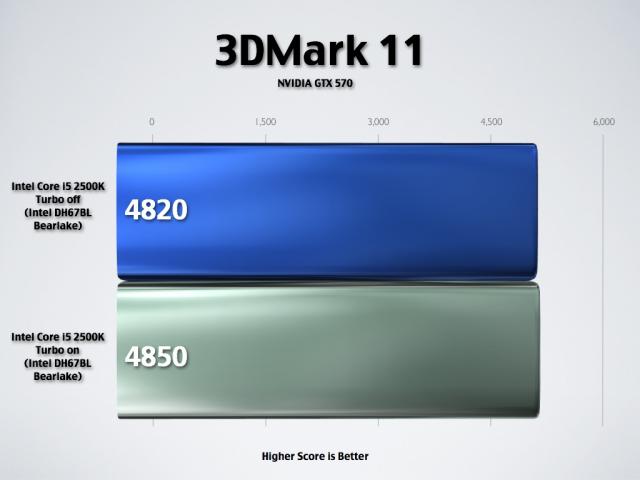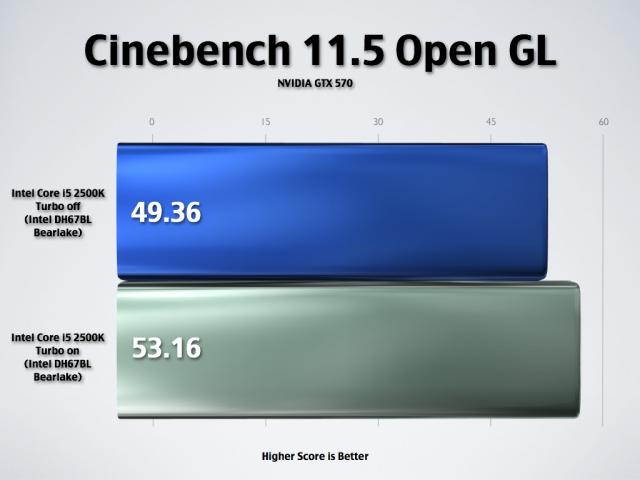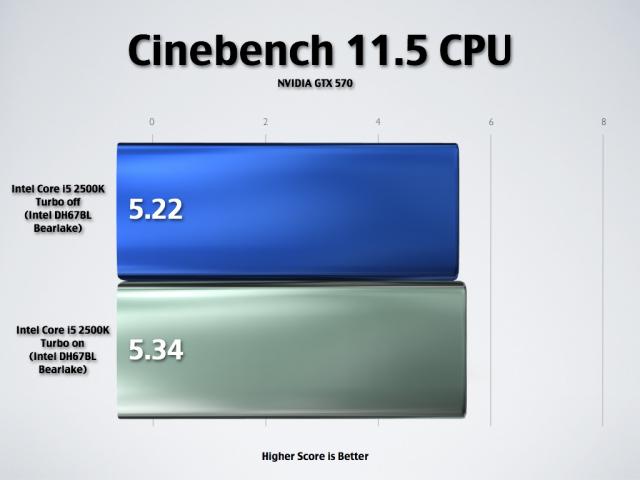 Intel once again takes innovation to a new level and with integrated graphics, improved performance, lower power consumption and competitive pricing; Intel has a solid winner in the new i5 2500K and DH67BL products.
Pages