Table of Contents:
I wanted to use a couple of modern games with the GMA 3000 graphics as the graphics so I chose Call of Duty Black Ops and Just Cause 2.  Just Cause 2 is a DirectX 10 title, typical of the various games being released today for the PC. This game is a 3rd person shooter meaning you get a view of the character as he is moving through the environment.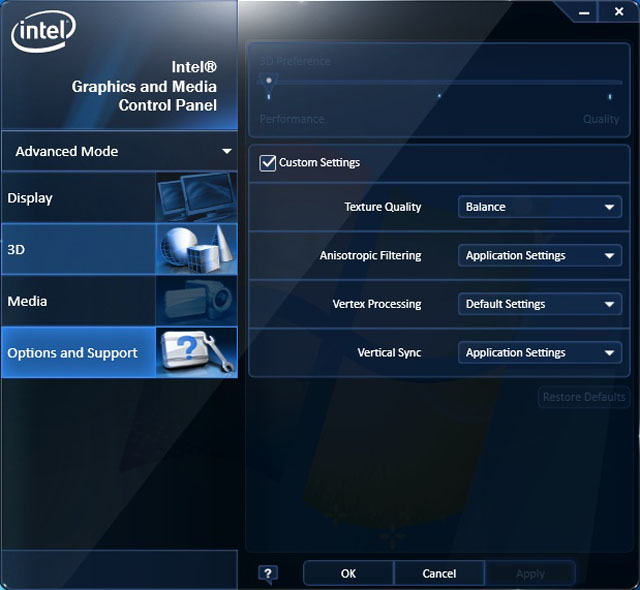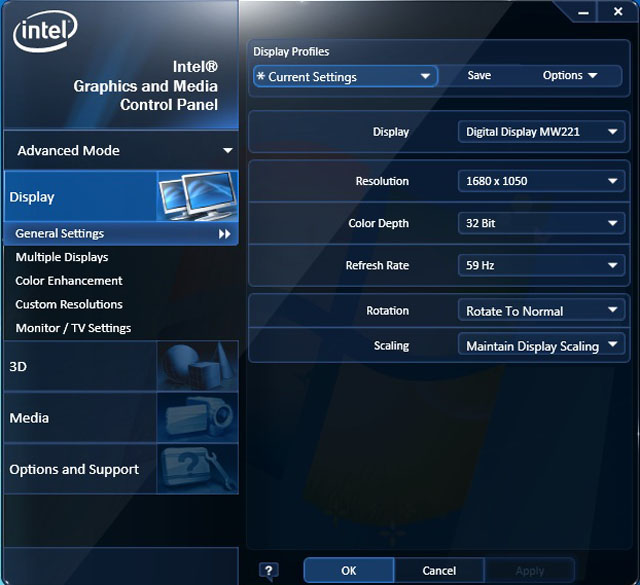 COD BO is the best-selling game of November 2010 with over 25% of the sales of November being this title alone across all platforms console and PC. This game uses DirectX 9.0 class graphics and should be a good indicator of performance. I had to tone the graphics down as the default settings with 4x FSAA and 1024x768 were completely unplayable. Turning the graphics to 800x600 allowed OK game play. Turning on Turbo Boost gave me 19 fps in the game versus 15 without.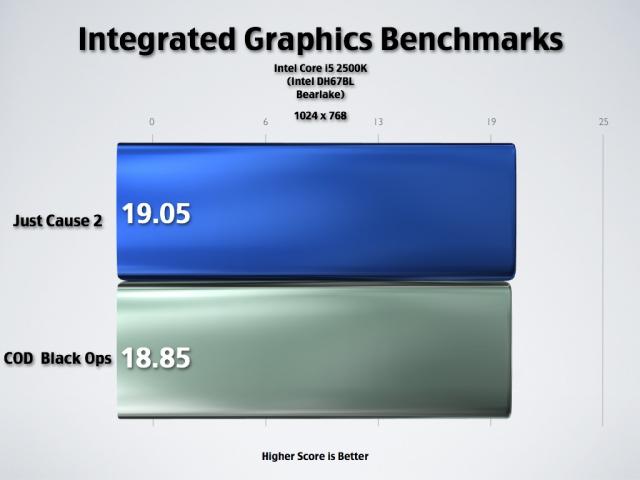 Intel once again takes innovation to a new level and with integrated graphics, improved performance, lower power consumption and competitive pricing; Intel has a solid winner in the new i5 2500K and DH67BL products.
Pages