Table of Contents:
This card comes in at about 150 dollars, so you can't expect it to compete with the big boys like the GTX 560 Ti. This card does have the ability to give you decent frame rates at the lower resolutions though. And when you consider its price, you can add a second card for SLI, and get almost double the performance. This is where cards at this price point tend to shine. With two of these cards in SLI you get nearly the same performance as a GTX 570. Keep in mind that the 570 currently cost between $335 and $370 dollars. That is quite a bit of bang for your buck. With Direct X 11 available in an increasing number of titles, tessellation has become very important.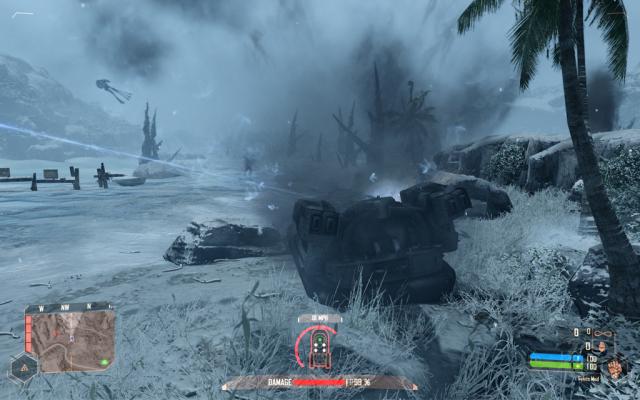 This is the feature of Direct X 11 that makes the terrain in a game look very realistic. Instead of the usual triangular geometry that has been used up to this point, Direct X 11 makes scenery, and landscapes appear to have many more layers, and textures. If you haven't seen this feature yet, I have to tell you that it is truly amazing. I recently upgraded my old Direct X 10 cards for a single Direct X 11 card, and the difference is unreal. You really have to see it to believe it. Again, this card will give you tessellation, but once you get up to the higher resolutions, the performance hit you take from tessellation will become noticeable. Overall though, this is a great performing card for the price. If we compare this card to previous generation, namely the GTX 450, we see that new architecture really pays off. This becomes even more apparent in SLI. For about 300 dollars you can get nearly the performance of a GTX 570. When you factor in that the 570 costs about 50 dollars more, you begin to see that NVIDIA has built a very competitive card. If you are on a budget, there really is no reason why you shouldn't be considering this card.
For the $150.00 price range the new Gigabyte GTX 550 Ti shows big promise for the entry level gaming card as it plays well and is highly affordable.
Pages