Table of Contents:
This board has a nice blue PCB. The cooler features a large fan, and a black shroud that only partially covers the card. This allows for more airflow to enter the card, but also allows for more of the heat from the card itself to dissipate within your case. As long as your case has good airflow, this shouldn't be a problem. The six-pin PCI-E power connector is located at the rear of the card. I personally prefer this connector to be located at the side of the card. This makes cable routing easier, and it allows for better airflow, especially if you are running more than one card.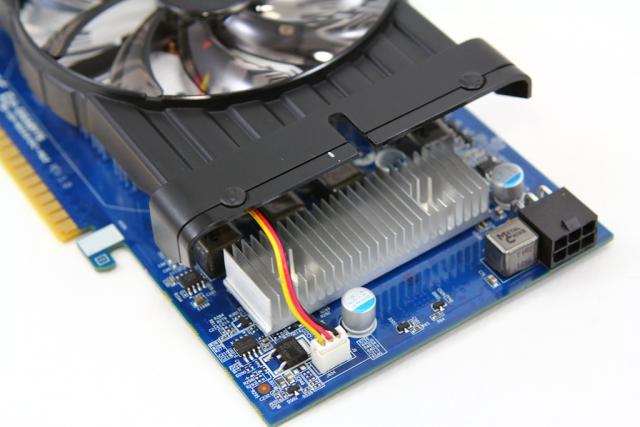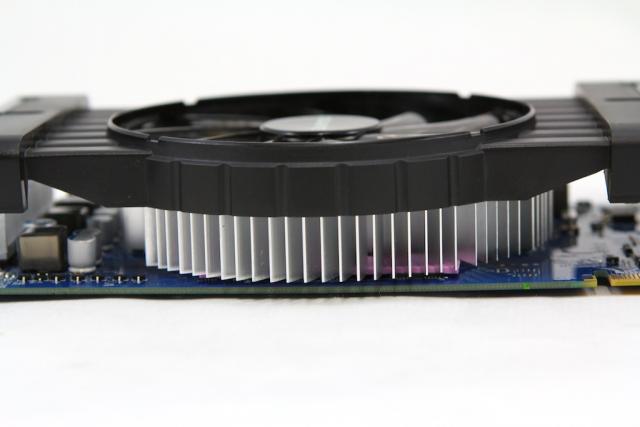 The card has a large aluminum heat sink under the shroud. This should keep the card nice and cool under most situations. There is also an aluminum heat sink over the mosfets, but the fan only cools the ram. On the connector panel we have 2 DVI ports, and 1 mini display port. This is standard for the GTX 550 Ti. It also features a well-ventilated area to facilitate airflow. Overall just a slightly different layout than the standard referance designed card, and its small size and low power requirements make it an easy upgrade path for virtually any PC owner with an available PCIe slot.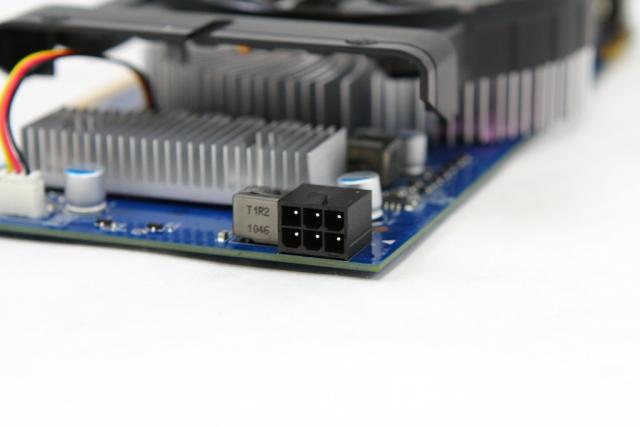 For the $150.00 price range the new Gigabyte GTX 550 Ti shows big promise for the entry level gaming card as it plays well and is highly affordable.
Pages