Table of Contents:
This card from Gigabyte includes everything you will need to get this installed, and set up to your T.V. or monitor. It's a standard bundle. Most people don't buy a card for the items bundled with it anyway. I know I don't purchase video cards for the bundled items. This is what you get in the box.
The GTX 550 Ti video card (of course it includes the card.)
Driver, and installation disk
Mini HDMI to HDMI adapter
DVI to VGA D-Sub adapter
6 pin to dual molex adapter
Installation guide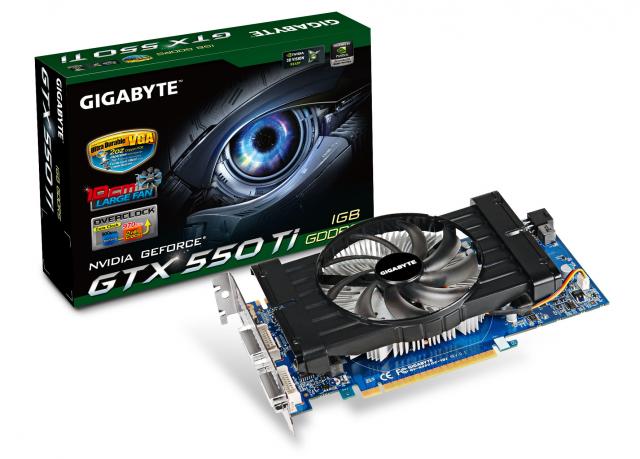 For the $150.00 price range the new Gigabyte GTX 550 Ti shows big promise for the entry level gaming card as it plays well and is highly affordable.
Pages