Table of Contents:
GIGABYTE's card is a little longer than the NVIDIA GeForce GTX 560 Ti reference card. It is a two-slot solution with an interesting fan design. While most fans are in a parallel configuration, this card has the two fans slightly angled to provide a mirroring-inclined with each fan inclined facing upwards in opposite directions. This differs from the Parallel-inclined that has the fans inclined downward and the 3D inclined that has three fans, one inclined outwards and the other two in mirror-inclined position.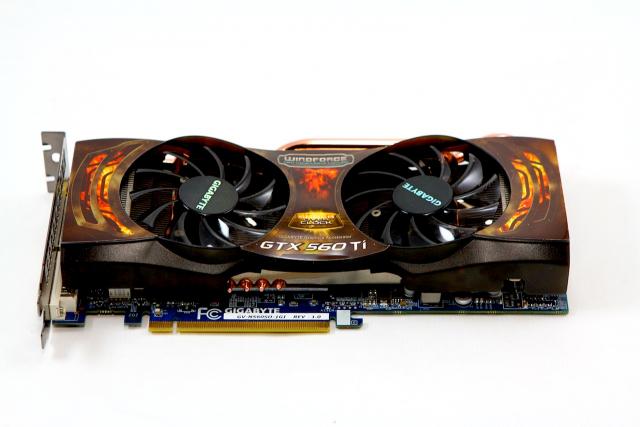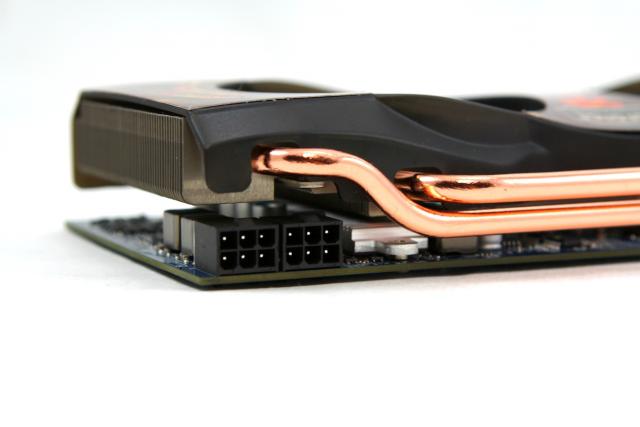 The card has a copper base plate covering the GPU chip. Leading out of the plate are the four copper heatpipes to a heatsink. The top of the card is where the 6-pin power connectors are located. Towards the front of the card is the SLI Golden Finger where you can connect another video card to improve 3D gaming experience. One thing to note is that the fans are slightly angled so looking at the card from the top gives an almost false impression of warping.  The Rear I/O on the card has a mini-HDMI connector and two DVI-I connectors. You can use two monitors with this video card but to use 3D Vision Surround requires two cards in SLI Mode.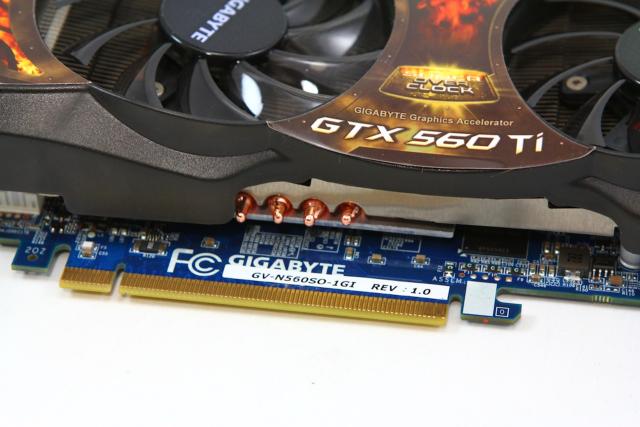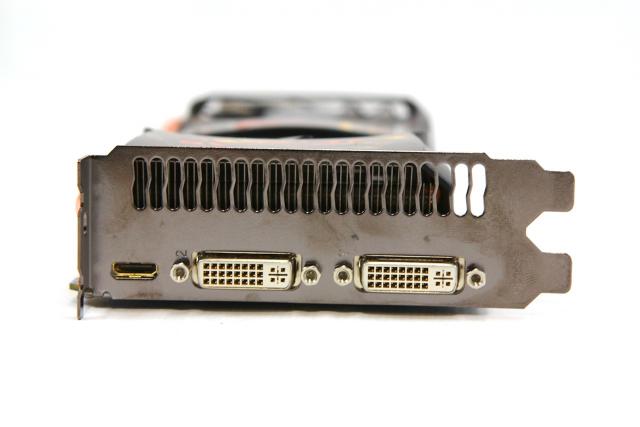 GIGABYTE has done a great job with the cooling and the design, with temperatures staying within reference levels even at this higher overclock setting.
Pages