Table of Contents: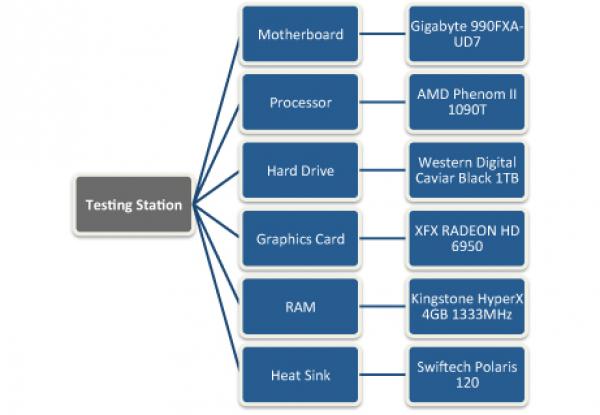 This board's performance speaks for itself in the benchmarks. I was really impressed to see that there actually was a noticeable performance increase over the previous chipset. The only reason this was a little surprising is due to some of the other 990FX boards that we've tested so far. This board has definitely risen to the top of the heap in terms of overall performance. We have come to expect great things from Gigabyte and they have yet to let us down. With this new 990FX board this has been par for the course.
In terms of gaming performance the user will find that this board really shines. The scores show a marked improvement over the previous chipset. This can probably be attributed to the chipset just as much as to the quality of the board itself. With the laundry list of features it's no wonder that this board was able to give such nice scores.
When compared to other boards in terms of overall performance this board was able to rise to the top yet again. We saw a marked improvement in the PC Mark score when compared to similar boards. This is a really good indicator of overall performance. PC Mark stress tests every aspect of the system and gives you an overall score to compare to similar systems. We have been using this application for a while now and have been very pleased with its grading process and benchmarks. So, we can see that this new board from Gigabyte not only looks great but performs great as well. We saw much of the same type of results from their Intel based Ultra Durable series as well. It seems that they brought the same dedication and attention to detail to this new AMD platform.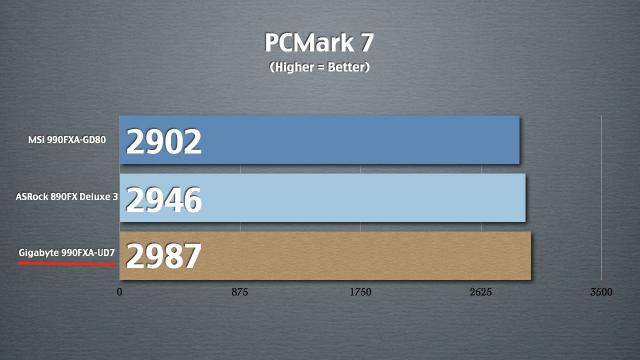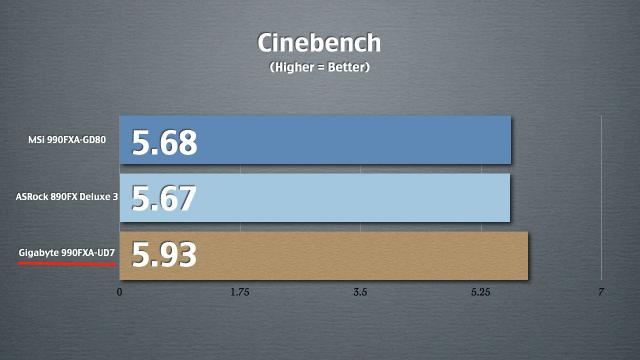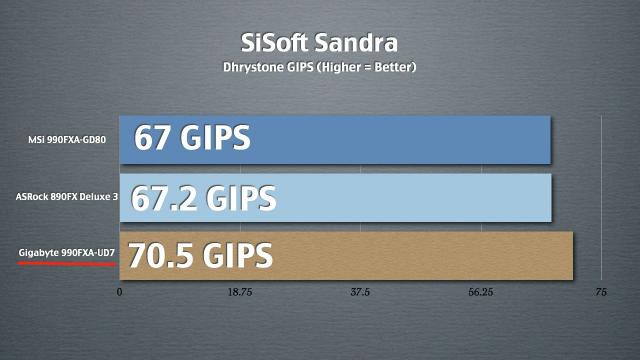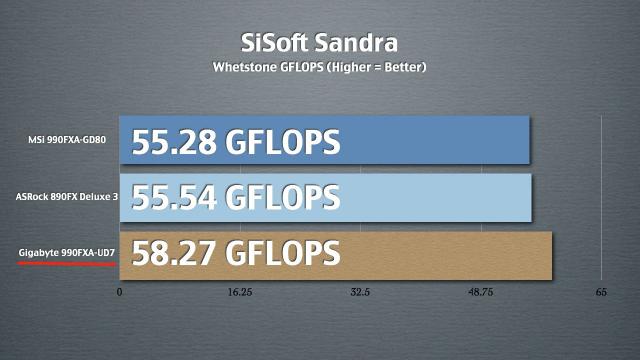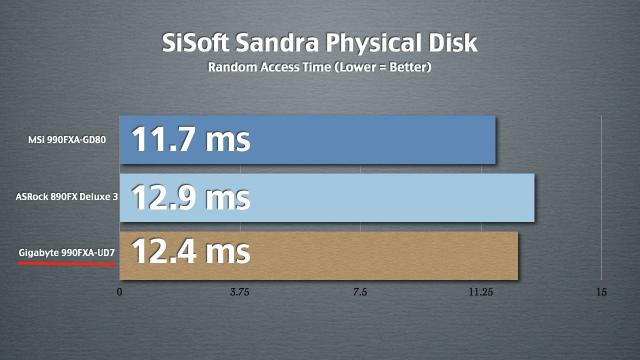 Gigabyte stepped up to the plate and knocked out a home run. This board features everything that an enthusiast should be looking for with their next board.
Pages