Table of Contents:
This board has a great look to it. The all black PCB is absolutely gorgeous. Not to mention the really nice thermal reduction system. Their Ultra Durable heat-sinks and heat-pipes are some of the nicest in the business. They also really compliment this board. Almost all of the connections on this board are black as well. This is just a really nice looking board that will compliment any chassis.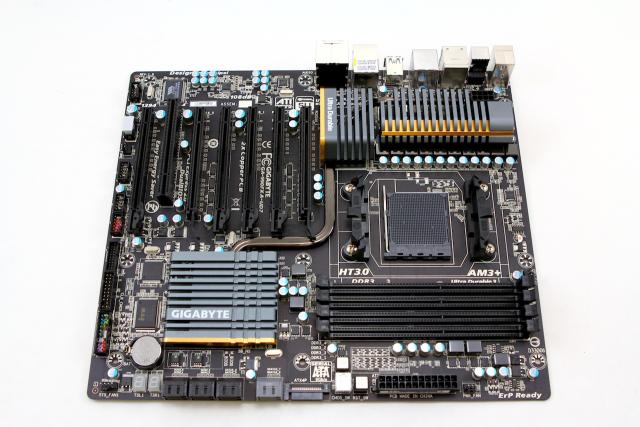 We have 8 SATA ports on this board. All 8 of them support the new SATA 3, 6Gbps bandwidth. This is going to give the user in incredible amount of expansion opportunities. These ports will also allow for an amazing amount of RAID options. You will also get a great feature called Turbo XHD. This will give you an automatic RAID setup by just installing 2 new SATA 3 hard drives. Just boot the system with these drives installed, activate the XHD function in the BIOS and there you go. No need to set up your RAID manually at all. Now I don't know about you but I think that's pretty cool.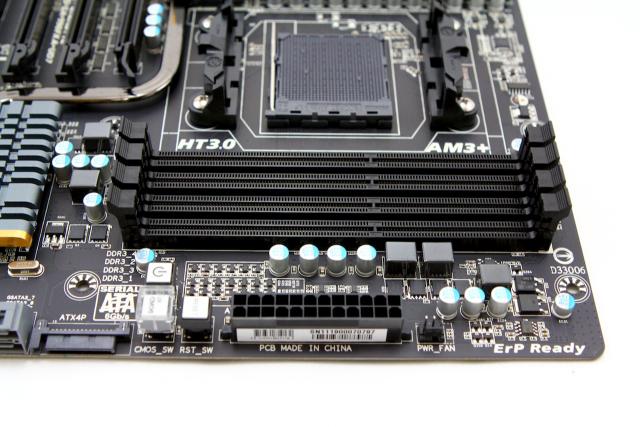 With this board we are also getting another great feature that I would like to see more manufacturers incorporate into their boards. There are 3 Onboard Quick Switches. These are a power switch, a clear CMOS and a reset button. This is a really great feature to have especially if you are into changing out your hardware as often as I do. It will give you the ability to make sure things are all working properly without having to hook everything up to your case. Also if you have this set up on a test bench there is no need to connect the power and reset buttons. Enthusiasts will be very happy with this feature.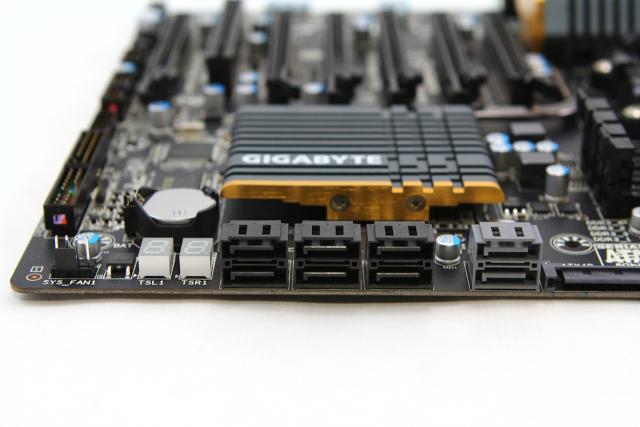 All of the power ports on this board are in their ideal locations. The only issue you might run into is with a bottom-mounted power supply. The eight pin power connector is at the top of this board so you might need an extension to reach it. Just keep this in mind. I like to use black single-braided extensions for all of my power connectors anyway.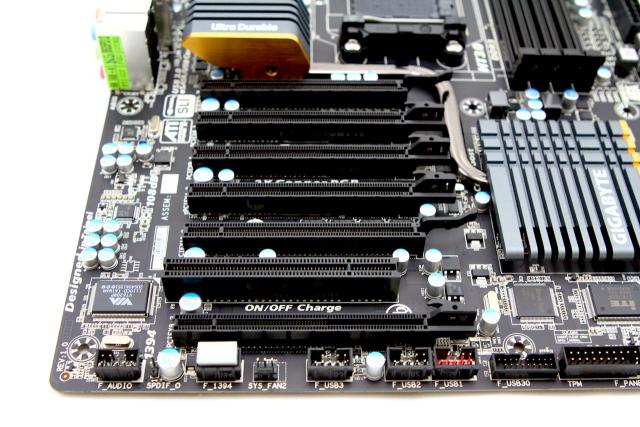 This board has a very nicely populated rear I/O panel. It features a combined mouse/keyboard PS2 connector. This is great for those that are still using an old mouse and keyboard. It also comes with 6 USB 2.0 ports and 1 USB 2.0/eSATA port. A fire wire port for those that want to hook up their video cameras. There are 2 USB 3.0 ports and 1 USB 3.0/eSATA port that feature the new SATA 6 standard. You also get a Gigabit LAN port and the standard 7.1 audio ports. There are also an SPDIF port and coaxial port for high-definition audio.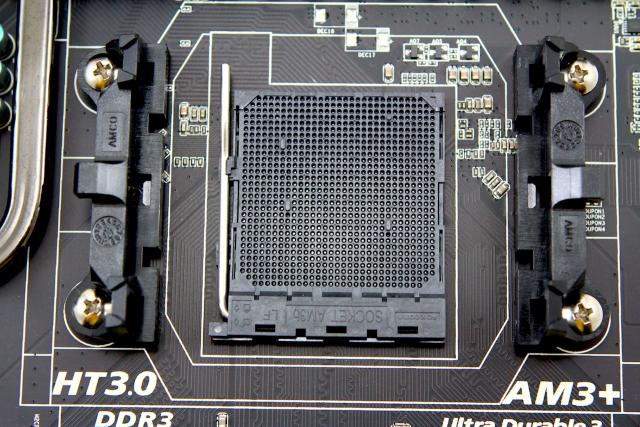 Gigabyte has also incorporated their Cloud OC application into this board. This feature allows you to overclock your system from just about any internet linked device. Essentially what this does is allow you to use a device, like your phone, to overclock your system. This is a feature we have seen from other manufacturers in one form or another. It's nice to see Gigabyte has incorporated it now on their boards as well. The things that really stand out are all of the PCIe x16 expansion slots. There are a total of 6 of them on this board. The reason that PCIe x1 has been left off is because the x16 slots can do the same job. It just makes sense to have these instead since they can be utilized in the same way. You will also get a standard PCI slot for RAID or audio expansion. Now that we have covered the board and all of its features let's take a look at how this board actually performs.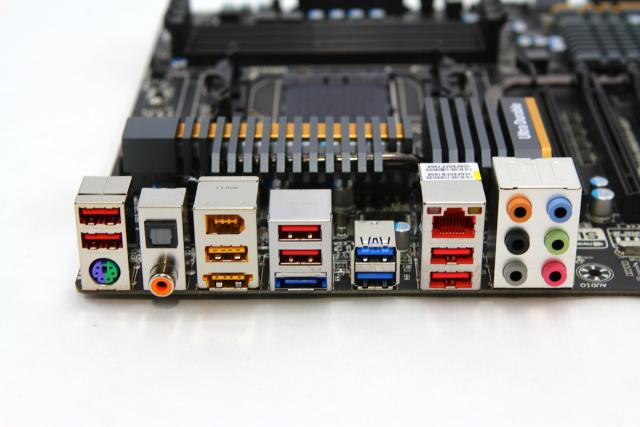 Gigabyte stepped up to the plate and knocked out a home run. This board features everything that an enthusiast should be looking for with their next board.
Pages