Table of Contents:
Now we are going to take a look at the features that are specific to this new board from Gigabyte. First off this board features Gigabyte's new Ultra Durable 3 system. This basically means that this board has twice the usual amount of copper in the PCB. What this does is it keeps the board stable and cool. The next part of this feature is the Japanese Solid State capacitors. These keep the board running stable even under extreme stress. The last part of this feature is the Ferrite Core chokes to keep the power going to the processor under strict voltage controls. This allows for better overclocking and stability. These features combine to give this board outstanding overclocking and stability. This is exactly what we have come to expect from Gigabyte.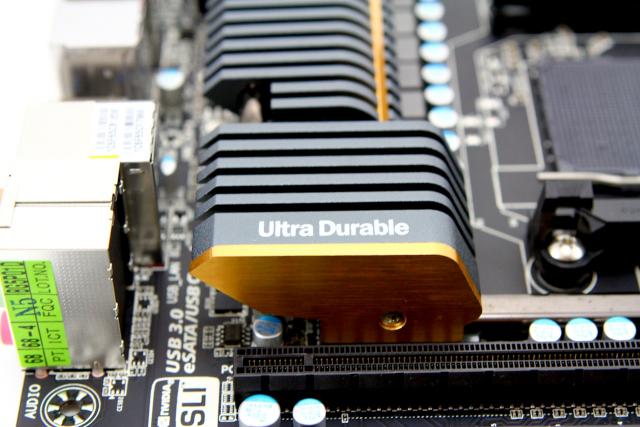 This board also features a built-in Debug LED display. This display will show a code that the user will be able to interpret and know if there is a problem with the board. It will also allow the user to know where the problem is so that they can isolate that particular component. Without this feature it can be very difficult to trouble-shoot problems with your board. On most boards you would have to rely on a series of beeps from the motherboard speaker. That can be a very tedious and time consuming ordeal. To have the option to just look at a simple code is a very nice feature to have. I would like to see this on every enthusiast level motherboard. We are also given an 8+2 phase power configuration for the CPU. With this feature you will be able to get more stable and higher overclocks. What this does is keep the power to the CPU conditioned to reduce fluctuations. This is exactly what this board needs to be able to fit into the enthusiast range of boards.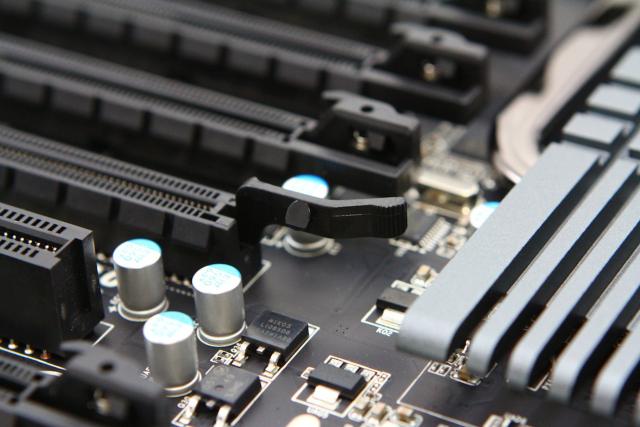 We have come to expect very little in terms of the onboard sound quality from our motherboards. This is why most of us opt for discrete audio cards like those from various vendors. Well I have been pleasantly surprised by the quality of the Dolby onboard sound from this board. It delivers very clear and crisp audio. In games it really shows its capabilities. Gunfire sounds realistic as do voices and other sound effects. In movies the sound is very well re-produced. You really will get a theatre type of experience with this. I do recommend that you have the speakers to do the audio on this board justice. It really should have a good surround-sound speaker setup to show its real capabilities. I used this with a surround-sound headset and was amazed by the sound quality. My 2.1 speakers just aren't good enough for the sound quality from this board.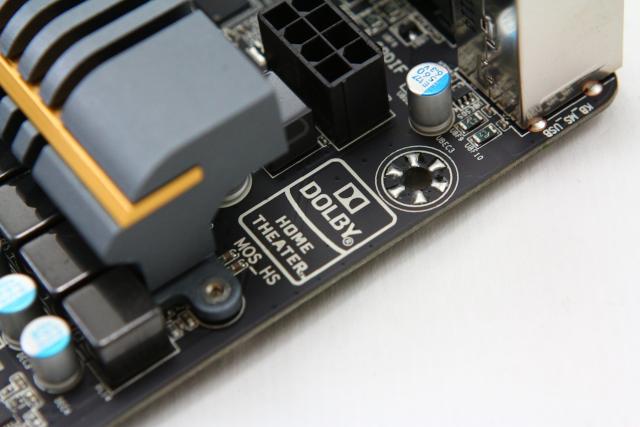 We are now going to get Gigabyte's totally re-tooled EasyTune 6 hardware monitoring utility. This utility features a really nice graphical user interface and will allow you to monitor all of your hardware settings. For the enthusiast it will also allow for really fine tweaking and tuning to optimize your performance. This can now all be done safely and easily within the Windows environment.Driver mosfet is another great feature that Gigabyte has incorporated into this board. What this does is it changes the traditional architecture of the mosfet and incorporates the driver into the mosfet. This new feature allows for much greater power regulation and thus increases power efficiency as well.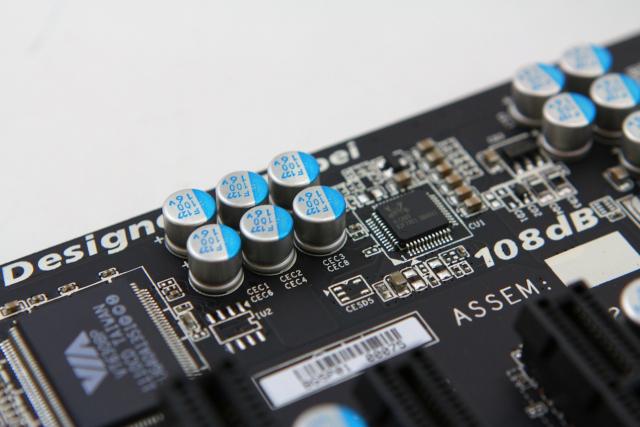 This board features something that is a first for AMD motherboards. We now have the option to do 4-Way SLI with this new board from Gigabyte. Now this isn't going to appeal to everyone. In fact it's only going to appeal to the select few that can even afford such a system. For the extreme enthusiast though this is a dream come true. Enthusiasts will now have the ability to heavily stack the graphics side of their systems like never before. We all know that the graphics card is what really drives the performance in games. The processor does play a part but not nearly as much as the graphics card. Intel has been the go-to brand for the extreme enthusiast. Now AMD fans will get a chance to show what their systems are really made of. I look forward to seeing all the new benchmark scores that will be posted using this board in conjunction with 4 GTX 580s. It's going to be really interesting to see how the scores will stack up next to the Intel X58 offerings.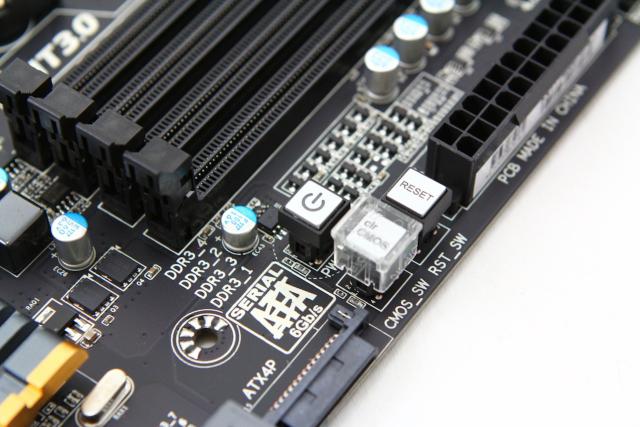 Gigabyte stepped up to the plate and knocked out a home run. This board features everything that an enthusiast should be looking for with their next board.
Pages