Table of Contents:
I've added 3DMark11 to our test suite as it is the latest and greatest benchmark from Futuremark. This is the first 3DMark to fully support DirectX 11 features including Tessellation and other features. In terms of performance, the 6950 should be very close to a GeForce GTX 570 and the HD 6970 as AMD disabled two of the SIMDs on the 6970 and provided a slightly lower memory clock speed to get this chip.
Test System
ASUS P6X58D Premium motherboard
24GB Kingston DDR3-1866MHz memory
Thermaltake SpinQ CPU cooler
GIGABYTE HD 6950 RV-695D5-2GD-B running Catalyst 10.12 Preview drivers
Windows 7 64-bit Ultimate Edition
Cooler Master 1100 UCP Ultimate Circuit Protection Power Supply
Tests
Uningine Heaven benchmark 1920x1200 8x FSAA 16x AF benchmark
Just Cause 2  1920x1200 8x FSAA 16x AF benchmark
Aliens Versus Predator 1920x1200 8x FSAA 16x AF Custom FRAPS walkthrough
Dirt2 1920x1200 8x FSAA 16x AF benchmark
3DMark11 Performance preset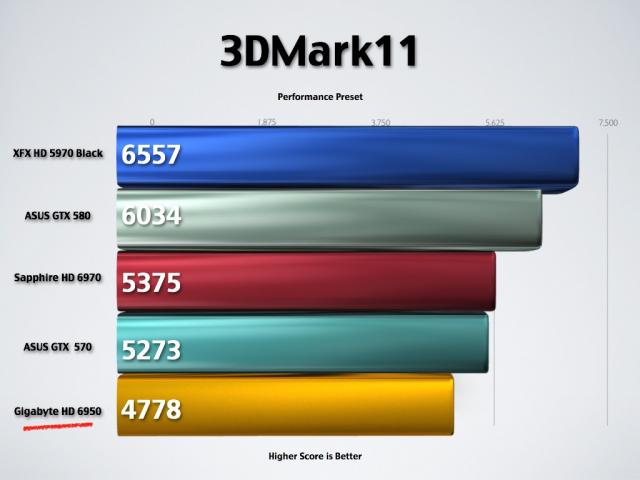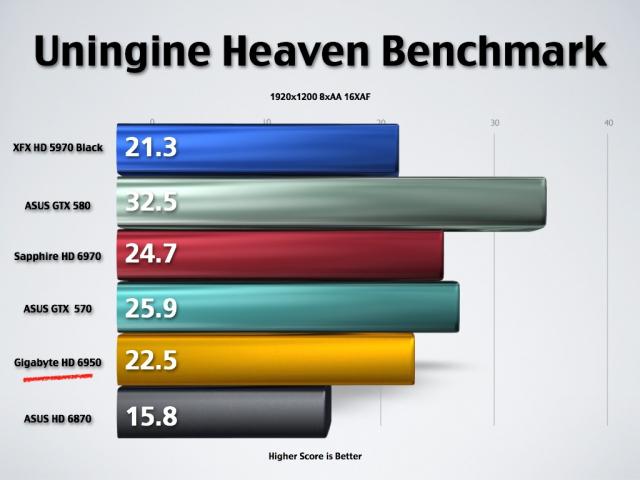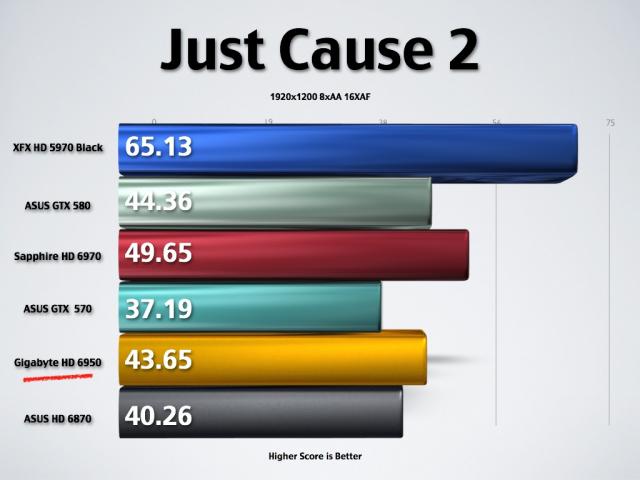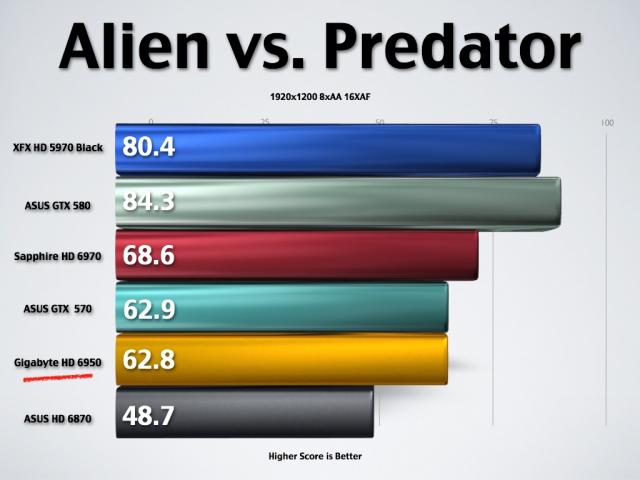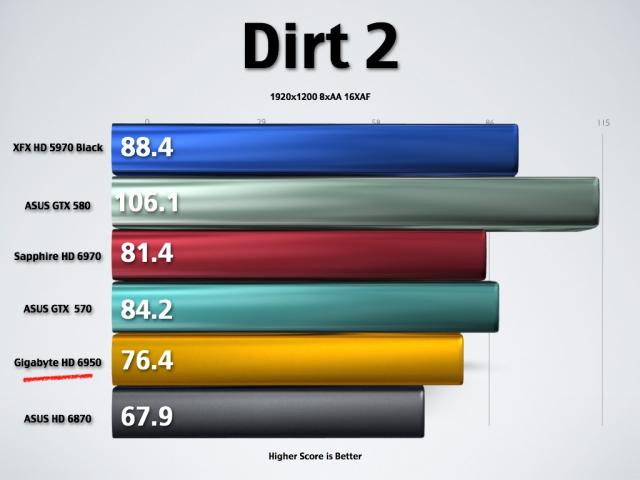 Gigabyte is one of the most solid companies in the PC industry and today we take a look at their all new RADEON HD-6950, here in time for the holidays!
Pages