Table of Contents: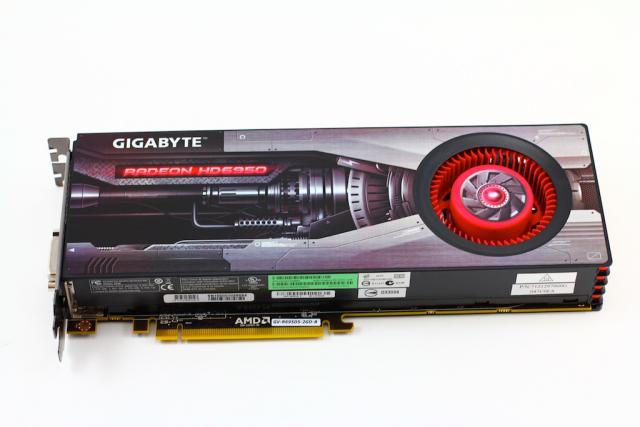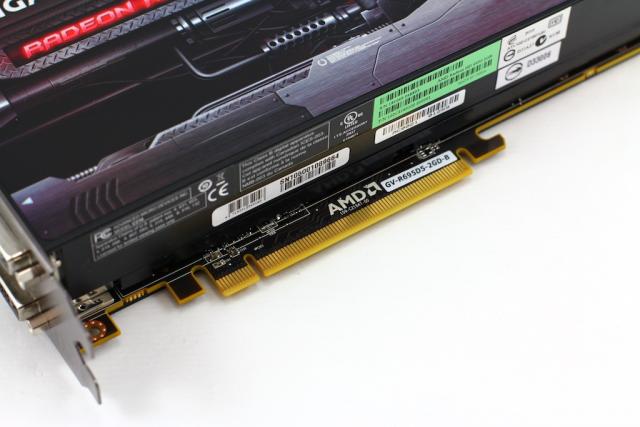 The GIGABYTE HD 6950 is a reference card in PCB design. The front of the card cooler has the GIGABYTE logo on the top left hand corner with the name of the card below it: RADEON HD 6950. The design of the artwork is like a gear. The cooler it is based upon AMD's 5th generation Vapor Chamber cooling with a 47-fin fan on the rear of the front of the cooler.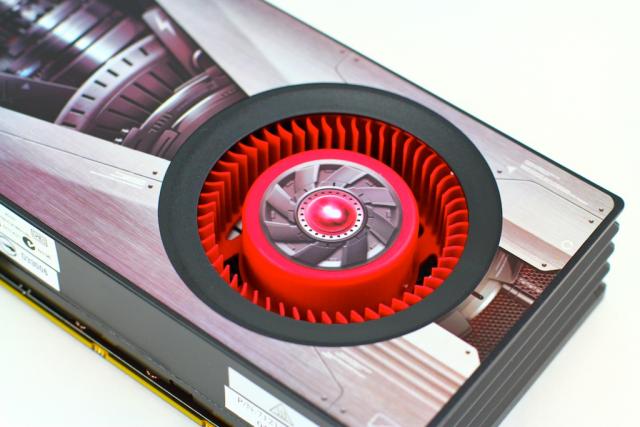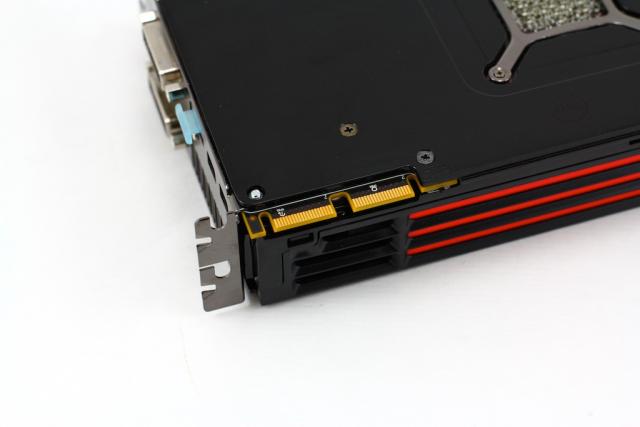 The back of the card has the back of the cooler assembly and the mounting bracket for the 6950 chip. There are four spring-loaded screws holding the graphics chip in place with the bracket. The top of the card is where two CrossfireX bridges are located. These are required when you install two or more HD 6950s together in Crossfire mode. Here is also where two 6-pin power connectors are located.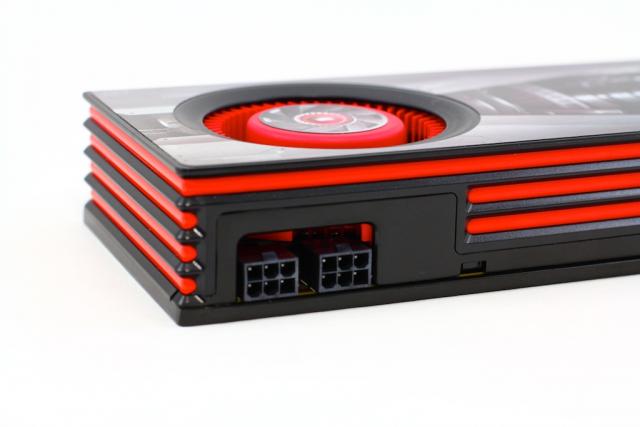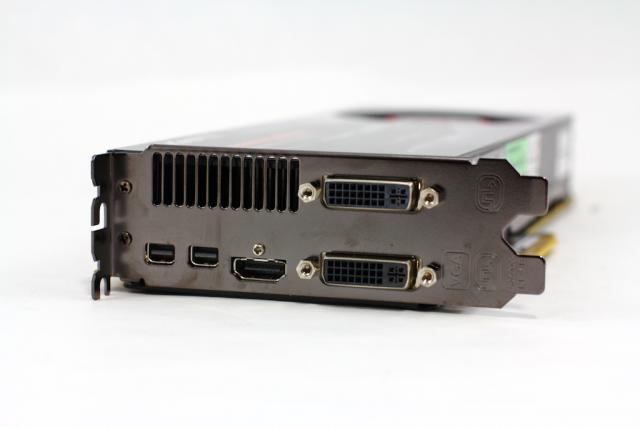 The I/O on the card consists of two DisplayPorts, two DVI-I and a HDMI connector, the standard layout for the HD 6950 series. One thing you can do with any HD 6950 card is connect up to six monitors via daisy-chaining the DisplayPort connectors. Up to six monitor gaming can be accomplished by any HD 6 series and that's where the box for the GIGABYTE card is slightly incorrect in that they state 4 monitor supports. 
Gigabyte is one of the most solid companies in the PC industry and today we take a look at their all new RADEON HD-6950, here in time for the holidays!
Pages