Table of Contents:
Let's now take a look at this beautiful new board from Gigabyte and see what features they've added. One of the first things that you'll notice is that this board uses the same black PCB (printed circuit board) as the UD7 and UD3 boards. This creates a really striking appearance that will go with almost any case or lighting color. What sets it apart from the other two boards is that the heat-sinks feature a blue accent instead of the UD7's copper accent, or the UD3's black accent.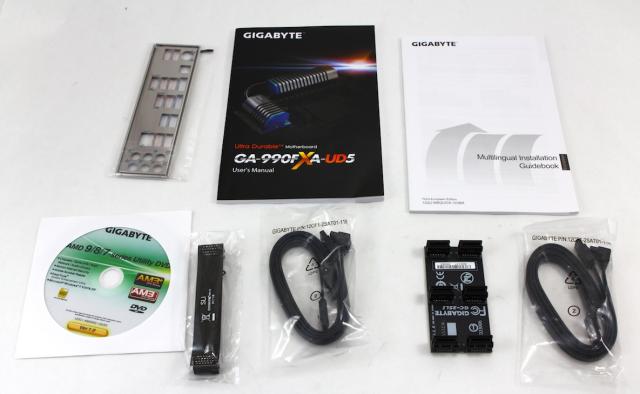 This board features Gigabyte's 2x Copper technology. For those that are unfamiliar with this feature it essentially doubles the amount of copper that is normally used for the PCB. This has the benefit of lowering overall temperatures and it also has the ability to give better ESD protection. This is one of the features of Gigabyte's Ultra Durable 3 technology. It also includes their use of Japanese Solid Capacitors that have the potential to operate for a total of 50,000 hours. Included in their Ultra Durable 3 technology is also their use of all Ferrite Core Chokes. This feature keeps the power running to your processor clean and with as little ripple or noise as possible. Another of these features is their use of Driver MOSFETs. These are MOSFETs that have the drivers imbedded in them for better power efficiency. As you can see Gigabyte has really gone all out to make sure that these boards run as stable as possible, even in the most extreme conditions.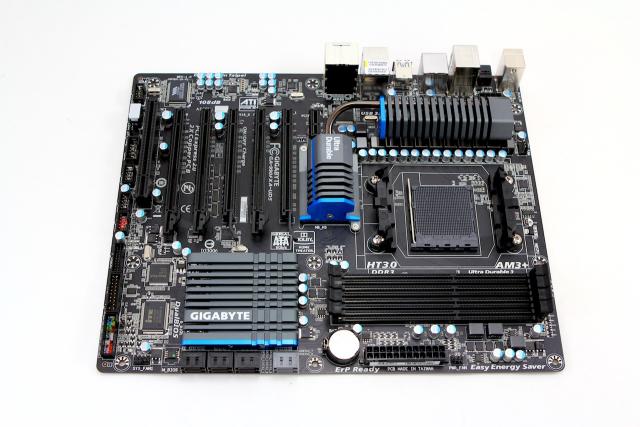 When compared to the UD7 this board is slightly narrower and it doesn't feature as many PCI-E x16 expansion slots. This doesn't have the on-board switched either to re-set your power, CMOS, or a power switch.  Aside from these small differences this is nearly the same board as the UD7. It also features LLC or Load Line Calibration. There is a lot of controversy out there about this particular feature. Essentially what this does is under volt your processor when you put it under a heavy load. This is to better protect your processor particularly when it's overclocked. There are many out there that feel that this will make the board unstable or possibly even damage the processor. I first want to stress that LLC isn't really necessary for Phenom II processors and will become more useful when the Bulldozers finally hit the market. In using these boards myself I have learned that if you plan to overclock your processor that you just add about a half a volt to what you would normally set your voltage. This will allow you to get the results that you desire. You also need to make sure that you aren't voiding your warranty when you attempt to do this, because neither this reviewer, nor this website takes any responsibility for the damage that may be incurred by overclocking.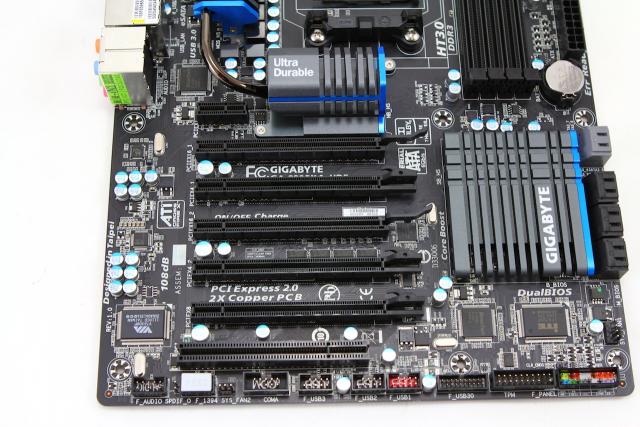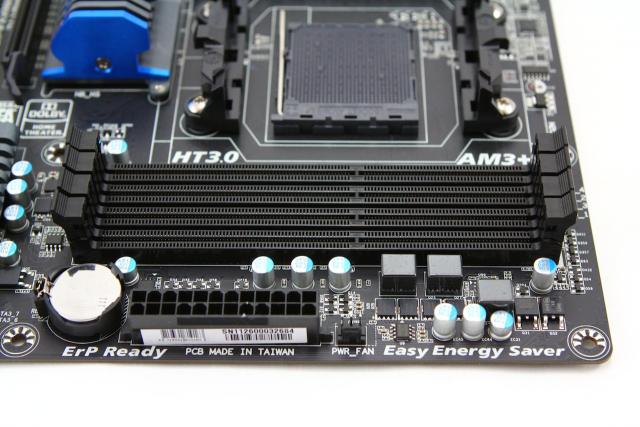 Another great feature of this board is all of the energy saving features that have been incorporated. Gigabyte has really made these boards to not only be really powerful, but to also take advantage of many of the new energy saving features that are available. One such feature is their Easy Energy Saver technology. This is an application that allows your computer to only use the power that it needs. If your computer is idling for instance, then the application will go into a power saving mode to conserve energy. This application will also allow the user to monitor how much they've saved over a given period of time. Another energy saving feature requires the addition of a Blue Tooth receiver. This is Gigabyte's Auto Green technology. It allows the user to set up their cell phone as a device that will put the computer into a low power mode when the installed receiver no longer picks up the cell phone. What this basically does is make it so that when you are away from your computer it goes into a low power mode. You can also set it so that the Blue Tooth device will wake your computer from the low power state as soon as you return. This is a great feature that can help you to save energy by powering down your computer when you walk away from it.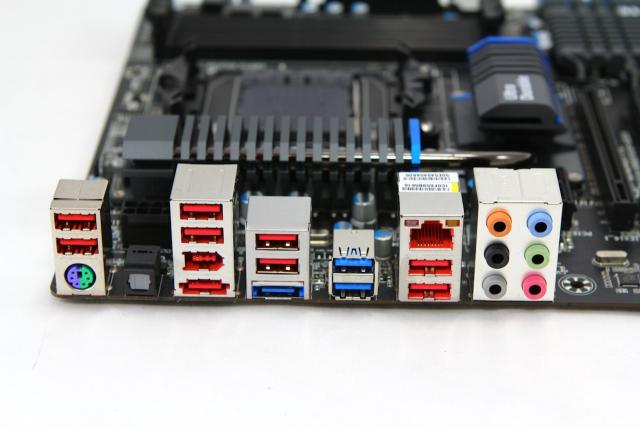 This is a board that comes in at about 200 dollars and managed to perform nearly as well as those costing 30 to 50 dollars more. That's quite a value to those looking to upgrade to a new 990FX motherboard.
Pages