Table of Contents:
So, looking at the Durabook laptop starting from the lid, we find that GammaTech has crafted a very solid laptop. The cover looks and feels as rugged as they come with rubber corners for lessening the shock to the laptop from a fall or other shock cause. The Durabook name is on the top of the cover. The bottom of the laptop has the stands and also has a solid feel to it.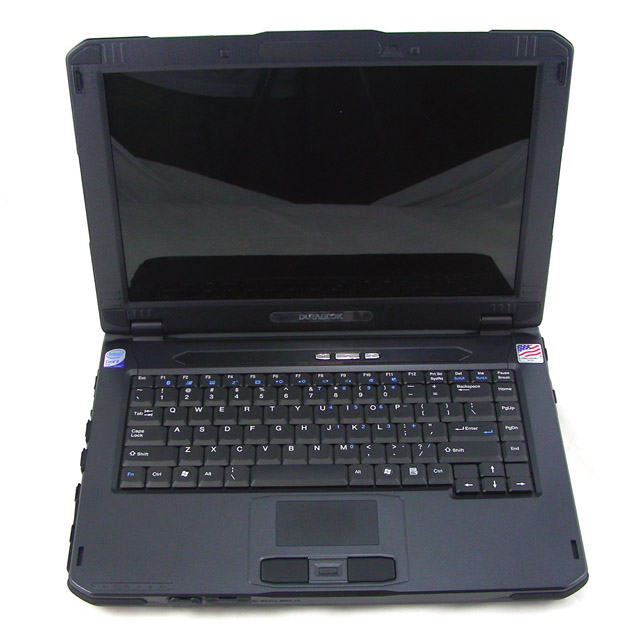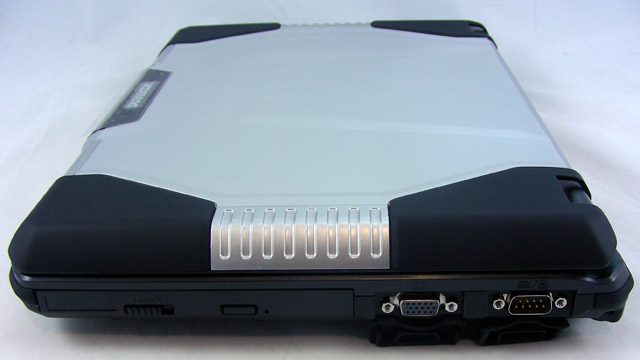 The front of the Durabook D14E has the Multi-function card bay. One unique feature of this laptop is each input and output has a cover for it. In other words, the area is protected by a cover from dust and damage if dropped.  The right side of the laptop has a space for a CD/DVD drive, the D-sub 15-pin connector for a monitor and a COM port connector.  The left side of the laptop I s where the LAN and WAN ports are located, the DC power connection, 4 USB 2.0 ports and the HDMI port for connecting the laptop to a HDTV or Projector.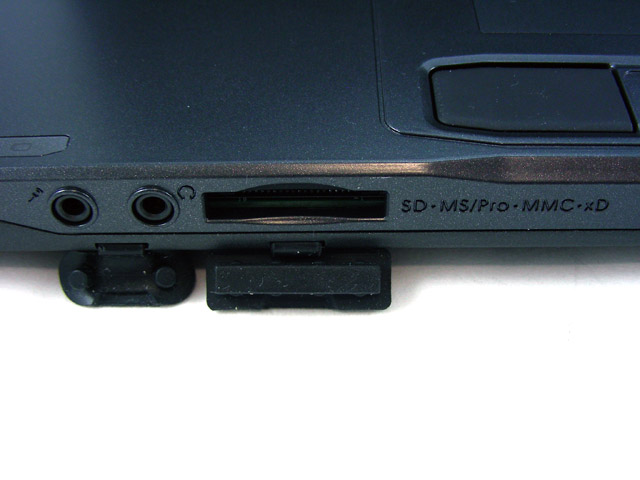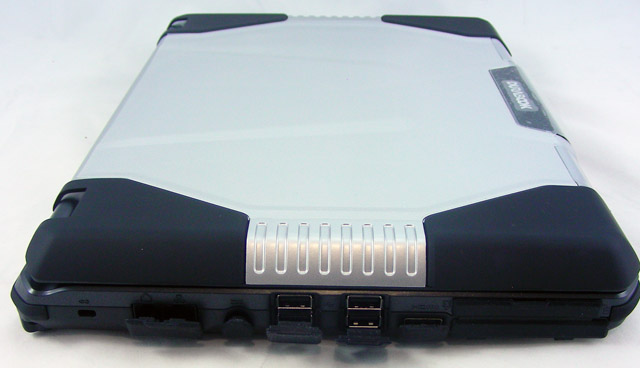 Opening the DuraBook up is a simple matter.  There is a small handle, which you lift up to open the notebook up. Looking at the screen we can see that the rugged styling is still present here. The bezel surrounding the LCD screen is solid material just like the rest of the case. This material helps prevent shock from damaging the screen when the Durabook is dropped onto the floor or other accident.  The hinge holding the Durabook screen to the keyboard is very sturdy as well. GammaTech took a long hard look at building a strong worthwhile case.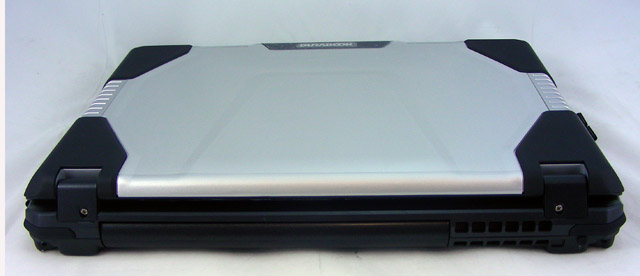 Made for the traveling businessman who works in a less than perfect environment, the Gammatech Durabook D14E Laptop is one tough product!
Pages