Table of Contents:
The Notebook came in a white box with a picture of a laptop on the front cover. The side panel had the name of the laptop. The model name is S14RM-WK, which is the codename for the Durabook D14E model but the information here is correct for the D14RM, which I review here.  The box is fairly generic with a white handle and pictures of laptops across the sides.
Opening the box we find that the Durabook D14RM-WK laptop is enclosed inside a plastic bag surrounded by two foam end pieces. The Driver DVD and AC Power cord are inside a brown box on the side of the laptop. This packaging is decent protection for shipping a rugged laptop, but nothing out of the ordinary. The laptop came with a Lite-On 8x external DVD-RW drive, which is typical of such drives.
The software that came with the laptop was the necessary drivers and manuals for installing the hardware that is on the laptop. A couple of things to note is the 3G software which is used to use a 3G connection like a cell phone for the Internet and the Finger Printer software used to make the system harder to access requiring a fingerprint. The Durabook also has GPS software to update your location.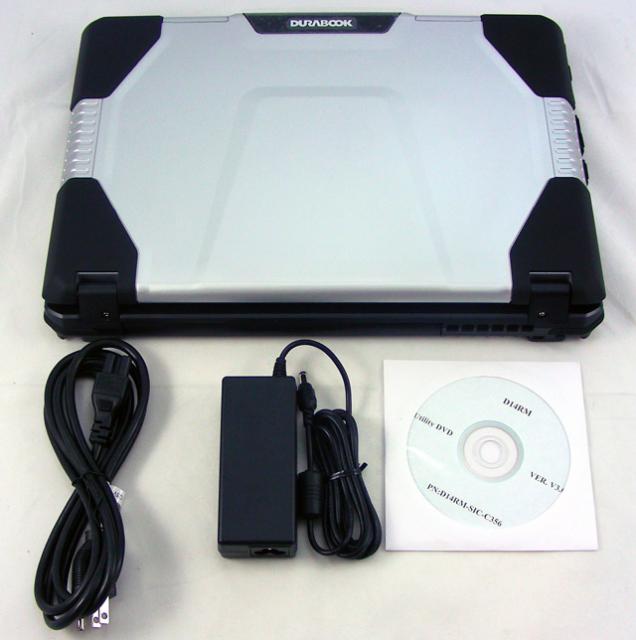 Made for the traveling businessman who works in a less than perfect environment, the Gammatech Durabook D14E Laptop is one tough product!
Pages