Table of Contents:
Our integrated graphics tests were getting long in the tooth. I decided to move to two games that make good use of the integrated graphics, namely,  Call of Duty Black Ops which was the best selling video game of November 2010 and Just Cause 2, because it was a 3rd person shooter with physics. Turbo mode is used as this is the best mode.
Intel Core i7-2600K CPU running in both Turbo mode
4GB DDR3-2133MHz Kingston KHX-2133C9AD3X2K2/4GX DDR3 memory
2 32GB ADATA SSD drives S592 in RAID 0 mode
Intel GMA HD 3000 graphics in Turbo mode
ECS H67H2-M motherboard running latest drivers and BIOS
Cooler Master UCP 1100W PSU
Windows 7 64-bit Ultimate with DirectX 11
Tests
3DMark Vantage
Just Cause 2
Call of Duty Black Ops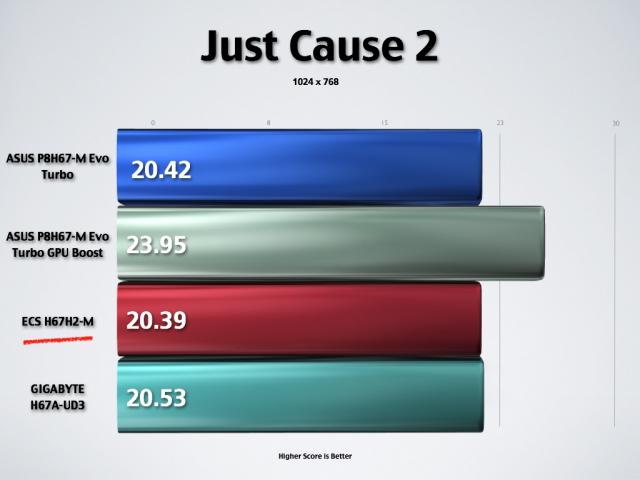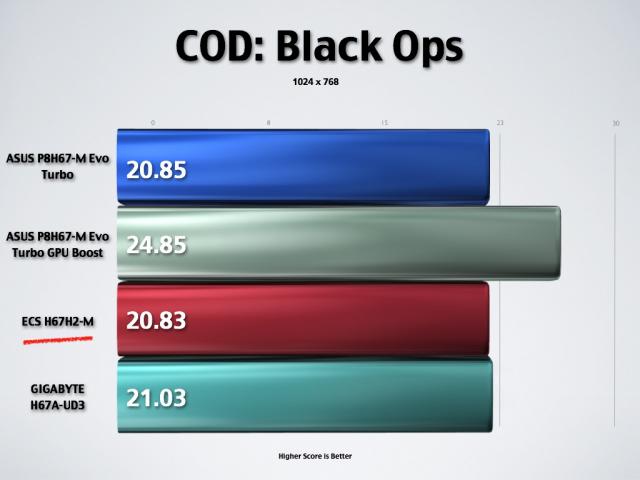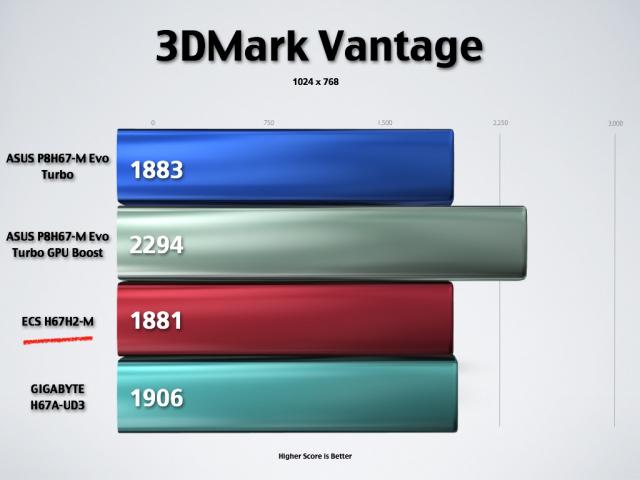 ECS has done a great job with their H67H2-M motherboard with four different display connections, which allow all current types of monitors to be attached to the computer without an adapter. This is a cool feature for sure.
Pages