Table of Contents:
This product has a lot of advantages that businesses can benefit from. The amount of storage this drive is just phenomenal, 24 TB of storage is definitely something I cannot see filling up any time soon. And the fact that you can store any size drives ranging from 100 GB to 3 TB is great. You can start the device with all 100 GB drives, and slowly upgrade over time to higher amounts of storage if needed or as budget permits.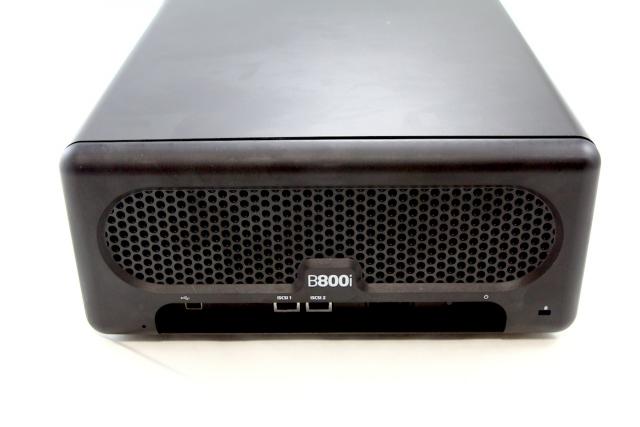 The way in which this device keeps your information is great as well because when you increase or decrease a volume, the B800i will allocate the storage accordingly. If you have used 3 TB of storage when your volume is 8 TB, you can remove one drive if it faulty and your information will remain intact. The Drobo B800i uses all drives continuous and does not have one drive waiting for one to fail. I label it as virtual memory because they have found a way to make sure the data will move onto the other drives safely if one needs to be removed. This allows the user to remove any drive without having to worry if the files might be on the drive they are removing.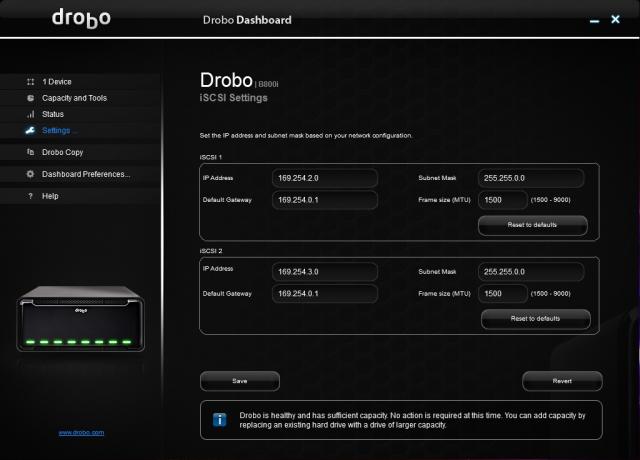 The speed at which files are transferred or distributed is amazing as well. It had a better time handling bigger files than small files but it still was able to read and write these files with relative ease. This product can also handle multiple computers communicating with it while still maintaining its speed and integrity.
Also, the hot swappable drive capability is great for targeting faulty drives quickly and safely. Firstly, the Drobo B800i has its own recognition software that tells you if one of the drives is failing. Secondly, you can easily pop out the rear panel and install the new drive very quickly thereafter. Since the hard drive bays do not require any brackets or screws, it makes it very efficient and beneficial for companies to keep their information safe.
Overall the Drobo B800i is a great product that will allow your company or business to store its information quickly and efficiently. The amount of storage and its features to keep your information safe is a hard combo to beat.
Pages