Table of Contents:
As I said before, this is my first SAN product so my testing will probably not be as conclusive as most others. I tested this product to the best of my ability and it performed very well.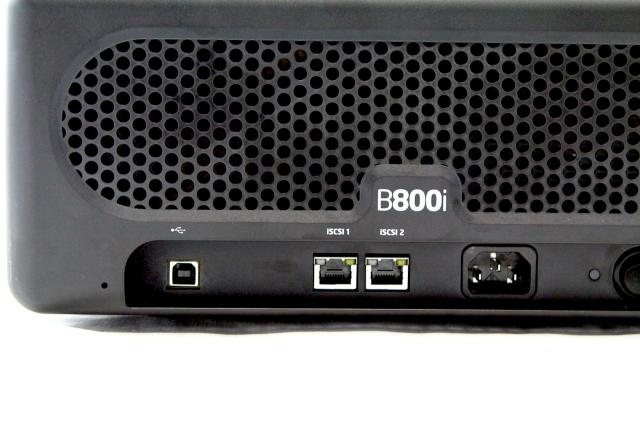 When creating the volumes it was quick and simple. Formatting the drives took any where from 15 to 30 minutes depending on the hard drive size and total space allocated into the device. It's amazingly faster than most NAS units that can take up to 5 hours to format the same amount of information. And setting up multiple volumes in different settings made it easy for me to make a MAC or PC friendly configuration, and the Drobo actually is supported by all current OS software on the market for maximum flexibility.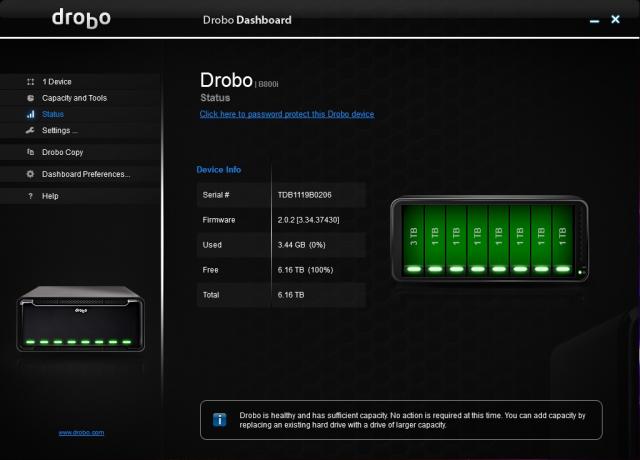 For bigger files such as moves and video clips, the B800i had a read and write speed of 101 MB/sec and 91 MB/sec respectively. And for large quantities of smaller files such as a folder with tens of thousands of word files, the read and write speeds were 65 MB/sec and 58 MB/sec respectively. We can see that this product handles both types of files well and fast. And you can also send the B800i any amount of traffic (multiple computers sending files to the device) and it will still maintain the same speed. The speed did not decrease much at all. This is was a great way to see that this product can definitely handle big companies that need their information to be safe and accessible at the same time.
Overall the Drobo B800i is a great product that will allow your company or business to store its information quickly and efficiently. The amount of storage and its features to keep your information safe is a hard combo to beat.
Pages