Table of Contents: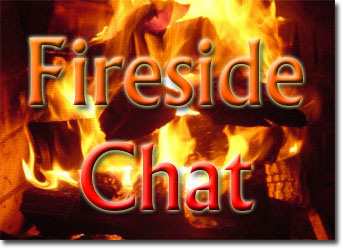 Good morning, it is now Day 3 of the GPU Technology Conference and today started off with a Fireside Chat with Jen-Hsun Huang, the CEO of NVIDIA along with Quentin Hardy the Senior Editor with Forbes the number one financial magazine in the world. It was an interesting chat and I will cover some of the highlights in this short article.
The first point that should be given is that Jen-Hsun Huang presented the road-map to inspire developers to think about how graphics hardware will advance and how they should think about developing their software and applications with that goal in mind or beyond as the hardware from NVIDIA will have an impact as to what you can do with the applications.
JHH made the point that he can't wait to see what comes in the next ten years with GPUs being up to 100x faster in clusters and thousands of times faster versus CPU clusters. As graphics performance evolves that is 5 architectures from now and if you think how far we've come since 2005 when NVIDIA had the GeForce 8 series or 10 years ago when the first GeForce video cards were released this makes sense.
Jen-Hsun talked about his company about Risk management. He made an interesting point: Most companies do not fail due to lack of money, they fail due to lack of ideas. Change happens constantly in the computer industry and his company was started in 1993. The company has almost gone bankrupt 3 times when they started but he and the company has persevered with a driven focus on innovating and driving into new products.
NVIDIA invests in the future with three key areas: Visual, Parallel and Mobile. Visual has been their focus since the beginning, obviously. Parallel has been their second focus since the introduction of CUDA and many core GPUs. Mobile phones have an amazing array of sensors today and the future starting late this year will be on the "Super Phone". He was asked about what he uses every day as a computing device and he held up a Blackberry smartphone, saying while he carried his computer the whole conference, he hasn't used it at all.  He believes in a year he will be almost able to use his phone (hopefully with a Tegra) for everything he needs.
Pages