Table of Contents: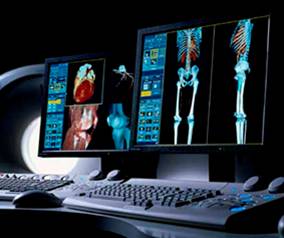 So the third day I was at the GTC/ECS was a bit boring for the computer gamer to be honest but again this was not the point of the GPU Technology Conference. The keynote was held by  Dr Klaus Schulten, the world renowned computational biologist. He's a professor at the University of Illinois, Urbana-Champaign that have used GPUs as computational microscopes.
If you remembered the Swine Flu virus was very difficult to treat. Using a Computational microscope they were able to discover that a two-step binding process is necessary allowing for the treatment of the virus which wasn't possible with a single step binding process using Tamiflu. The use of GPUs in their research has dramatically shortened the time required to analyze electrostatics, which led to new insights in solar energy.
The second keynote speaker said the computing of molecular dynamics has been sped up by up to 400x when comparing a CPU to the GPU. And that shows the importance of parallel computing using the GPU and CPU in concert. Simulations that would take weeks on the CPU can now take minutes. It was interesting to see the play between discoveries such as this and the role graphics processors can take. And that was the point of the GTC/ECS.
Pages