Table of Contents:
This water block is designed to be used with reference designed graphics cards. This simply means that if your card has the NVIDIA log above the PCI-E connection, then you will be able to use this water block. Its base is made from copper and the top of the block features a smoked acrylic top. This is to provide viewing of the water channels. Unfortunately if you have this installed in a standard ATX case, this smoked top will be under your card and out of plain view.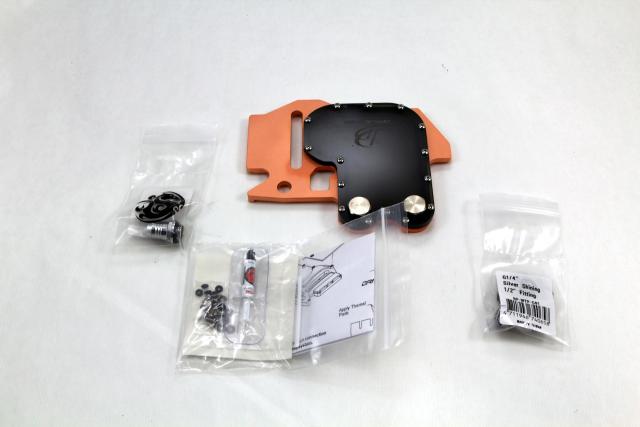 This card comes with ½ inch stop fittings, but you will need to purchase your connection fittings separately. It also comes with a sheet of thermal padding for RAM chips and MOSFETs. To assemble this block onto a reference video card, the first thing you'll have to do is remove the stock cooler from your card. Most manufacturers will tell you that this will void your warranty should you need to RMA it in the future. This is also the most difficult aspect of installation. This is due to the fact that the manufacturers often really paste on the thermal compound. I learned that if you gently twist the card back and forth, once you've removed all of the screws, the stock heat-sink will loosen and come away from the card. I recommend that you don't try to pry the card away from the heat-sink. This can either damage the PCB or the graphics chip.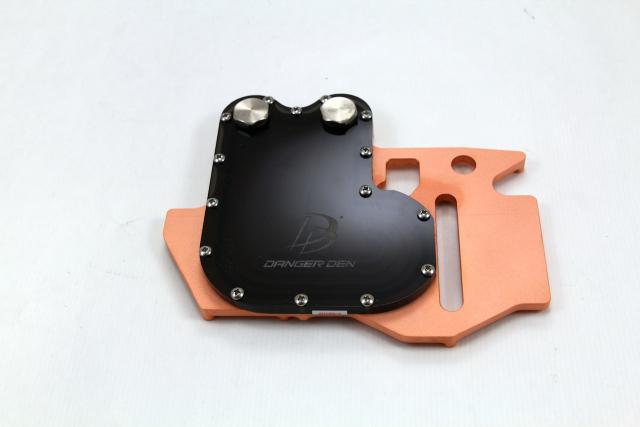 Once the card is separated from the heat-sink, all you need to do is apply some new thermal compound and apply the thermal pads that come with the block. After you have accomplished this you then just need to line up the wholes on the block with the wholes on the card. You will want to follow the directions for this and place the screws through the washers and then the O-rings, to secure the water block. Also make sure to start from the center of the card and work your way out as you tighten down the screws. Carefully follow the instructions to make sure you don't over tighten your screws. The rubber O-rings should be the same diameter, or just slightly more than the diameter of the washers. If you can just barely see the O-rings, from directly above the screws, then you've done it right. I recommend that once this is done you should look over your work to make sure that you didn't forget any screws, and to make sure that the card still looks flat. If you see any warping then you probably have something too tight.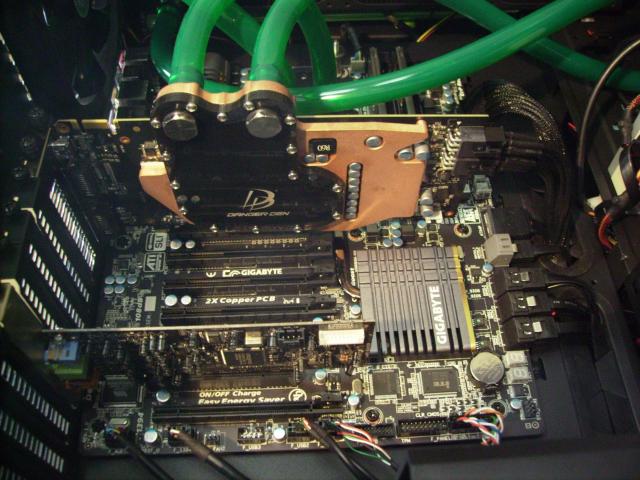 This next step will depend on how you have your water cooling system installed. If you are adding this to a loop that you've already built, this part will be a little more of a hassle.  The first thing you'll need to do is to drain your loop and remove the appropriate hoses.  You might want to also consider if you want to remove your water cooling system entirely, so that you can test it outside of your system. This is the recommended method when performing a leak check. You should also run your loop for a minimum of 12 hours. For those that watched the video, you already know that I didn't do it that way. I know that I should have, especially since this was my first time installing a system like this. The reason I was unable to do this is due to time constraints. I did take every other precaution that you can think of. I filled my loop very slowly, and I used a large amount of paper towels to check for leaks.
If you are installing this water block along with an entirely new water cooling system, then the installation won't be as difficult. Just make sure that when you cut your hoses that you leave a little more than you think you'll actually need. This is because you can always cut some off, but you definitely won't be able to add any if it's too short. I installed this in conjunction with the XSPC Rasa 750 RS360 kit. This is a really nice kit that comes with a triple 120mm fan radiator. This radiator was going to be total overkill for my CPU so I decide to cool my video card as well. This is why I went with the Danger Den GTX 560 water block. It also happened to be the one that we were able to get with the kit. With the provided ½ inch barbs that we got from FrozenCPU, connecting and routing the hoses wasn't very difficult at all. The XSPC kit comes with a reservoir and pump combo that takes up two 5.25 drive bays at the front of my case. Once installed it really does look pretty nice. I also went with green UV tubing instead of the clear tubing that the kit comes with. I did this mainly for looks, but I also discovered that the included clear tubing has a tendency to kink. This can cause some real problems if you fail to notice it.
Danger Den has really provided an incredible product here. It performs so much better than the stock cooler and its price isn't that bad if you've already got the rest of the kit.
Pages